News
Tomb Raider Reboot Adds Dominic West as Lara Croft's Father
Dominic West joins the cast of the Tomb Raider reboot, which stars Alicia Vikander as Lara Croft. Will will play her father.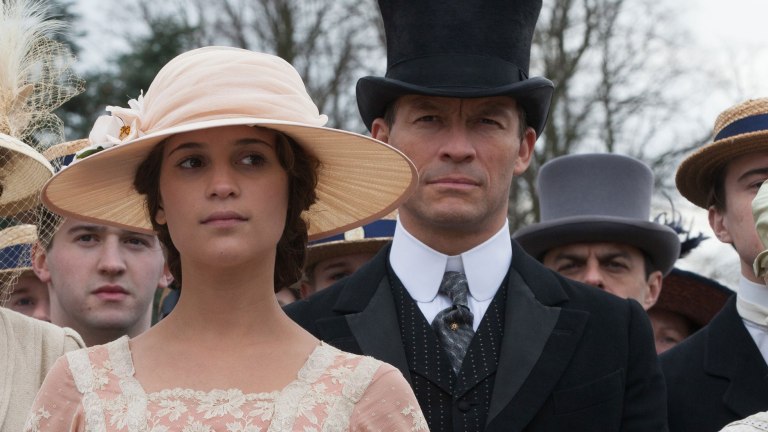 As one video game movie franchise seemingly comes to a close this weekend, another inches ever closer to its rebirth. Indeed, the Tomb Raider reboot with Alicia Vikander as Lara Croft continues to target a 2018 big screen excavation, and it is now adding Dominic West to its cast.
The news was made official Friday via THR, announcing that West has been cast in the role of Lord Richard Croft, the father of Vikander's Lara and a central, enigmatic figure throughout the games and original Tomb Raider movie. West is best known for his role on Showtime's The Affair, as well as work in The Wire and films like 300, Pride, and Genius.
The role of Richard Croft has been performed before by the stunt casting of Jon Voight in the 2001 Tomb Raider, as he is the real-life father of Angelina Jolie.
West joins an impressive cast for the redo. In addition to starring a newly minted Oscar winner like Alicia Vikdander as Lara Croft, the movie also features Walton Goggins, whose career is on a major career upswing after enjoying a scene stealing turn in Quentin Tarantino's 2015 effort, The Hateful Eight. The movie also stars Daniel Wu. The film is being directed by Roar Uthaug, a Norwegian filmmaker who previously helmed the foreign language disaster film, The Wave. He is filming from a script by first-time feature scribe, Geneva Robertson-Dworet.
Could this be the team to finally make a good video game movie adaptation? One that brings a legitimacy to the medium's cinematic potential like Richard Donner and Tim Burton did for comic book movies in the 20th century? Well… anything's possible, and Vikander's casting is certainly a promising start. Then again, so was her The Light Between Oceans partner, Michael Fassbender, signing onto the Assassin's Creed movie… so, we'll see.
Tomb Raider is scheduled for March 16, 2018 release date.