News
Tokyo Game Show 2018: Live Stream, Schedule, Dates, Games, and News
What you need to know about TGS 2018, including conference schedule, live stream, games, dates, and more!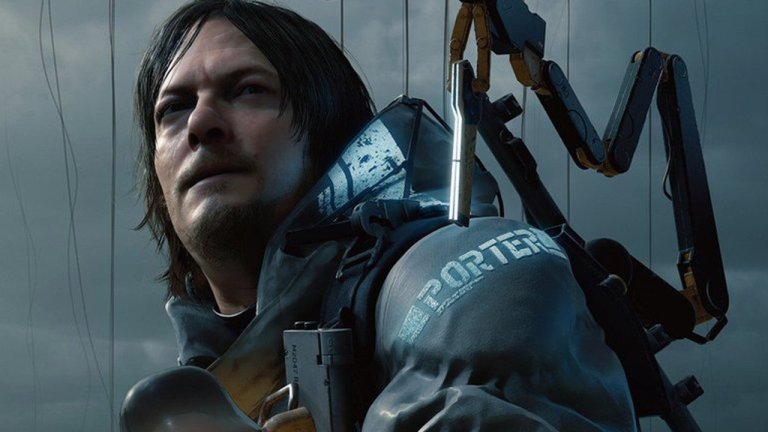 Tokyo Game Show is the biggest video game expo in Japan, bringing many of the biggest studios under one roof for a weekend jam-packed with the newest and upcoming titles. This year's showcase is no different, as beloved companies like Bandai Namco, Capcom, Konami, Sega, Sony, and Square Enix take the stage to show off all the cool projects they're working on. 
For those of you looking forward to all the big TGS 2018 announcements, we've prepared a one-stop hub to everything you need to know about Tokyo Game Show as well as where to watch all the action. 
Tokyo Game Show 2018 Date
Tokyo Game Show 2018 will run from Thursday, September 20 to Sunday, September 23. 
Tokyo Game Show 2018 Live Stream
Many of gaming's biggest companies will be streaming live from the Tokyo Game Show 2018 show floor. Starting on Sept. 20, you click on the links below to go to the live streams:
Arc System Works – Begins Wednesday, Sept. 19 at 10:30 pm ET
Bandai Namco – Begins Wednesday, Sept. 19 at 10:15 pm ET
Capcom – Begins Friday, Sept. 21 at 7 am ET
D3 – Begins Wednesday, Sept. 19 at 9:45 pm ET
Koei Tecmo – Begins Thursday, Sept. 20 at 12 am ET
Konami – Begins Wednesday, Sept. 19 at 10 pm ET
Sega – Begins Wednesday, Sept. 19 at 9 pm ET
Square Enix – Begins Wednesday, Sept. 19 at 10:20 pm ET
Tokyo Game Show 2018 Games
There will be tons of games on display at Tokyo Game Show from the biggest publishers in the industry, including Sony, Capcom, Bandai Namco, Square Enix, Konami, Sega, Koei Tecmo, and more. Below are just some of the big games that will be at the show. Make sure to click on the link to learn more about these titles:
Arc System Works: Daedalus: The Awakening of Golden Jazz, Kill la Kill the Game: IF, Kunio-kun: The World Classics Collection, and The Missing: J.J. Macfield and the Island of Memories.
Bandai Namco: 11-11: Memories Retold, Ace Combat 7: Skies Unknown, Billion Road, Digimon Survive, Dragon Ball FighterZ, God Eater 3, Go Vacation, Jump Force, Kamen Rider: Climax Scramble, Katamari Damacy Reroll, Naruto to Boruto: Shinobi Striker, One Piece: World Seeker, Soulcalibur VI, Tales of Vesperia: Definitive Edition, Tekken 7, and Tokyo Ghoul: re Call to Exist.
Capcom: Capcom Beat 'Em Up Bundle, Devil May Cry 5, Mega Man 11, Resident Evil 2 Remake, and Street Fighter 30th Anniversary Collection.
D3: Earth Defense Force 5 and Earth Defense Force: Iron Rain. 
Electronic Arts: Anthem, Battlefield V, and FIFA 19.
Koei Tecmo: Dead or Alive 6 and Dynasty Warriors: Unleashed.
Konami: Hyper Sports R, Pro Evolution Soccer 2019, and Yu-Gi-Oh! Duel Links. 
Sega: Catherine: Full Body, Persona Q2: New Cinema Labyrinth, Phantasy Star Online 2, Project Judge, Shenmue I & II, Team Sonic Racing, Valkyria Chronicles 4, and Yakuza Online. 
Sony: Days Gone, Death Stranding, and Sekiro: Shadows Die Twice.
Square Enix: Chocobo's Mystery Dungeon: Every Buddy!, Dragon Quest Builders 2, Dragon Quest Rivals, Dragon Quest X Online, Final Fantasy: Brave Exvius, Final Fantasy: Crystal Chronicles Remastered, Final Fantasy: Record Keeper, Final Fantasy XIV, Final Fantasy XV, Just Cause 4, Kingdom Hearts 3, The Last Remnant Remastered, Left Alive, Mobius Final Fantasy, The Quiet Man, Shadow of the Tomb Raider, and World of Final Fantasy Maxima.
Warner Bros: Hitman 2 and LEGO DC Super-Villains. 
Tokyo Game Show 2018 Location
Tokyo Game Show 2018 will be held at the Makuhari Messe convention center in Chiba, Japan.
John Saavedra is Games Editor at Den of Geek. Read more of his work here. Follow him on Twitter @johnsjr9.