News
ToeJam and Earl: Back in the Groove Has Been Delayed
The next game in the cult classic franchise is taking a little longer than expected.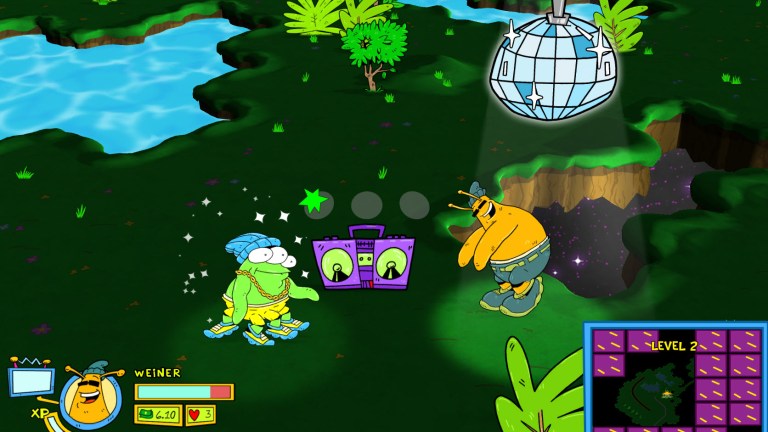 ToeJam and Earl: Back in the Groovewas originally set to release for consoles and PC in 2017, but Humanature Studios recently confirmed that the game will be delayed until 2018. 
"We tried super hard to get ToeJam and Earl: Back in the Groove out in 2017. Game development is an inexact science and it's our priority to deliver the best, most solid game we can," said Humanature Studios co-founder and ToeJam and Earl designer Greg Johnson via a Kickstarter update. "To get the game across the finish line we need to push into 2018, but rest assured we are working our butts off and you guys are going to get an awesome game."
There's no word on when, exactly, the game will be released beyond that 2018 window. However, Adult Swim has released a new trailer for the project.
ToeJam and Earl may not have set the retail world on fire when it released for the Sega Genesis back in 1991, but the game's unique personality and playstyle were enough to spark the formation of an adamant cult fanbase that have patiently been waiting for a proper sequel to the franchise ever since ToeJam and Earl III failed to revive the series' charms in 2002. Sadly, there hasn't been much cause for hope in recent years. 
That hope was reignited when Adult Swim Games released a trailer for their planned follow-up to the original ToeJam and Earl titles. Gaze your eyes upon the very first teaser for the glorious ToeJam and Earl: Back in The Groove.
The first thing fans will notice about Back in the Groove is that it looks pretty much exactly how you would think a modern day installment in the ToeJam and Earl series might look if it's trying to stay faithful to the original. The classic isometric perspective of the original has returned following the franchise's failed move to 3D, and, while there is a noticeable leap in visual quality from the original '90s titles, the art style is very much in-line with the first two ToeJam and Earl games. The same goes for Back in the Groove's soundtrack which can, thankfully, be best described as "pure funk."
Unfortunately, there haven't been many details released yet about the gameplay, although this trailer does seem to indicate that the title will play more or less like the classic original. That means you can expect crazy puzzles, some item collecting, and that sweet, sweet split-screen multiplayer action.