News
Titanfall 2: All DLC Will Be Released For Free
Titanfall 2 becomes latest FPS to adopt a pay once, play forever policy.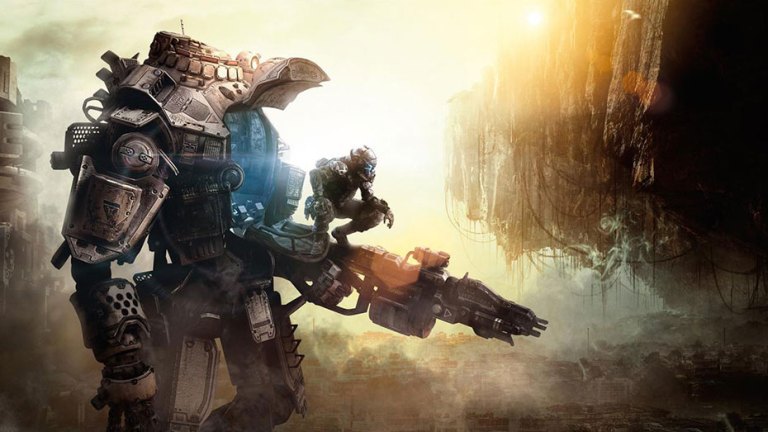 Titanfall 2 Latest News
Developer Respawn Entertainment has decided to make all future Titanfall 2 content releases free for those who purchase the game. 
"This means no splitting up the community and it all starts with the legendary Angel City map, remastered from the original Titanfall," says Respawn on their official blog. "This means once you've purchased Titanfall 2, your investment includes a full single player campaign, the full multiplayer maps and modes, and long-term support with no hidden costs."
The first Titanfall game, and many other EA published titles, employed the popular Season Pass arrangement that allowed players to make a one time extra purchase and receive all additional content. The latest game in the franchise will instead follow Overwatch's path and allow those who purchase a retail copy of the game to receive all future extra content. 
There's been no shortage of great Titanfall trailers so far (see below), but this latest addition to the Titanfall YouTube channel may be the game's greatest preview yet. With the help of a slightly altered version of the Nancy Sinatra classic Bang Bang (My Baby Shot Me Down),this trailer stylishly showcases what happens when a pilot and his titan go on a globe-spanning killstreak:
Respawn Entertainment previously suggested that Titanfall 2's single-player campaign will focus on the relationship between protagonist Jack and his Titan, and this new trailer really hammers home just how crucial that bond is in terms of both story and gameplay. We're fully expecting some Iron Giant moments before the end of this one.
Titanfall 2′s single-player campaign has been one of the game's biggest selling points since the sequel was confirmed, but until now, the primary focus of the game's reveals has been the expanded multiplayer options. To help prove that Titanfall 2 really will feature a much-improved single-player campaign, developer Respawn Entertainment has released this new video diary that explores the subtlety, complexity, and variety of the upcoming mode. 
Nvidia has released a new trailer that should excite Titanfall fans who also love the latest graphical tech. The trailer shows the game running on Nvidia's Titan X graphics card, which supports a 4K resolution. If you have that kind of power in your PC, you can watch the prettiest footage you'll probably see of Titanfall 2 until launch right below:
Titanfall 2 Release Date
Titanfall 2 arrives on October 28, 2016 for XBO, PS4, and PC. 
Titanfall 2 Trailer
Respawn Entertainment uploaded a new trailer for Titanfall 2's single player campaign on the game's official YouTube channel today. This is the most we've seen of the campaign since it was confirmed at E3 2016, and the footage shown in the preview, along with some initial early impressions of the mode, do suggest that this campaign will be a rather substantial addition to the franchise.
Developer Respawn Entertainment has given us our first real look at Titanfall 2's multiplayer mode in this E3 2016 trailer that showcases the game's online mode via a mix of cinematic and real-time gameplay.
A new single-player trailer has arrived for Titanfall 2. It introduces fans to protagonist Jack Cooper, who is joined by a robot companion. This is the first time the series will feature a single-player campaign, as the original was multiplayer only.
Check out the trailer below:
Respawn Entertainment has revealed the first teaser for Titanfall 2, a sequel to the 2014 multiplayer first-person shooter that sees wars fought on giant mechs. The sequel was first confirmed last year and is slated for a full reveal on June 12 at EA Play, the publisher's showcase event that will replace its usual E3 panel. 
Check out the teaser:
Titanfall 2 Campaign
We didn't really get too much out of the reveal trailer besides a brief glimpse at a mech-style Titan. Not much in terms of hints at a potential story. Titanfall's community manager, Abbie Heppe, previously confirmed that there would be a single-player campaign to go along with the game's main multiplayer component, implying that story might be more at the forefront in the sequel. 
"One of the shortcomings fo the first game was we just did not have the mechanism to tell everyone, 'Here's who you are, here's where you are and who's around you,'" Jesse Stern, writer of Titanfall 2 told Forbes. "We knew all the answers, we just could not deliver it."
As a result, Titanfall 2's campaign will give us a better impression of the game's futuristic backstory, which he describes as a reworking of real historical events – it's essentially the American Civil War in space, he says.
"What inspires us is the junction of technological advancement with the inevitability of conflict and war, and what the next war might look like," the writer continues. "InTitanfall 2 there will be a lot of [scenes] where science meets magic, but keeping it grounded and dirty and human and real."