News
TimeSplitters: New Game May Be on the Way
New TimeSplitters games, and remasters of the original games, may be on the way, courtesy of Koch Media.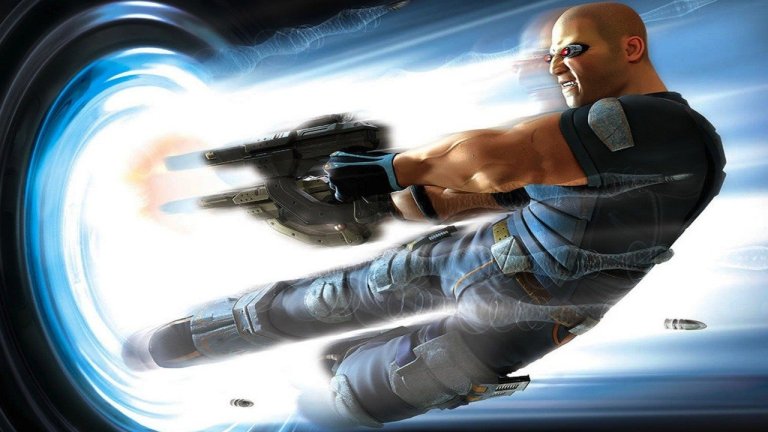 After too many years, the TimeSplitters franchise finally has a new owner. Koch Media, which publishes games under the Deep Silver label, has acquired the rights to the TimeSplitters series along with the rights to the cult classic action game, Second Sight. Not only does this give Koch the right to theoretically re-release the old games in the series (yay!) but it also means that the company can develop new games bearing the TimeSplitters name. Based on statements from Koch Media, that sounds like it might be exactly what the franchise's new owner intends to do. 
"We are hugely excited to have acquired TimeSplitters," said Koch Media's Klemens Kundratitz. "The original games gave fans a massive content offer and provided a pure and genuinely fun arcade shooter experience…We have many fans of the TimeSplitters series among our own staff who are passionate about creating a product that will thrill today's gaming audience."
Actually, based on the current ownership structure, THQ Nordic technically owns the TimeSplitters franchise (by virtue of its acquisition of Koch Media). That's not what you want to know, though. What you want to know is how many of the original TimeSplitters developers are currently involved with any of the companies that will be working on the TimeSplitters franchise. 
It's hard to answer that question with absolute certainty at this time (after all, development of a new TimeSplitters game hasn't even officially begun) but considering that Koch Media/Deep Silver has acquired other Free Radical properties in the past, it's not beyond the realm of reason that there's someone in the company that has experience with the series. Of course, Koch could always pursue the talents of former TimeSplitters developers should those talents be available. 
Regardless, it's nice to know that the TimeSplitters franchise isn't completely dead.
Read the latest Den of Geek Special Edition Magazine Here!