News
Think of the Children Fuses Co-Op Gaming and Bad Parenting
Won't someone think of the digital children?!?!?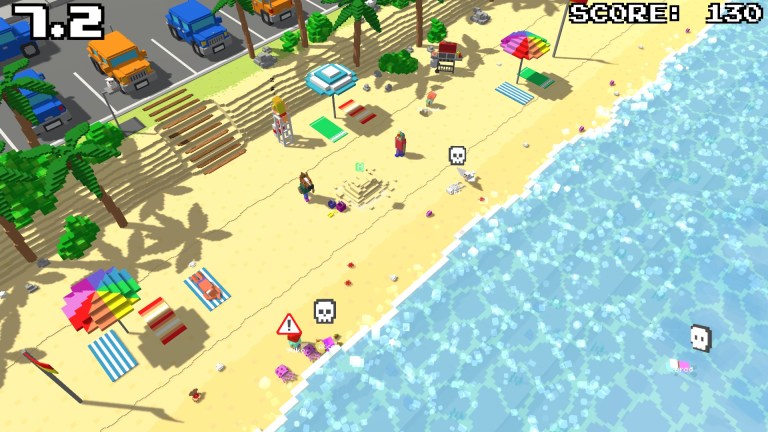 Much like Neo at the end of The Matrix, parents tend to see the world in a different way. Everywhere they look, they can only see threats to their children which can undo their plans for generations worth of world domination in an instant. As such, they must deftly maneuver around these obstacles the same way that Neo must deftly dodge bullets. 
If you'd like to recreate this part of the parental experience and escape bad Matrix comparisons the same way that Neo escapes a group of agents, then be sure to check out this trailer for the co-op parental simulator, Think of the Children:
Think of the Children is the first project from developer Jammed Up Studios. It's similar to the 2016 smash hit Overcooked in that requires multiple players to coordinate in order to complete simple tasks in outlandish settings. However, unlike Overcooked which required you to run some of the world's craziest kitchens, Think of the Children will require you to look after a group of kids in various family activity settings. 
Sound easy? Well, as anyone who has lost friends playing Overcooked will tell you, it isn't. Think of the Children is based on the premise that you have been brought to court in order to defend yourself against charges of endangering your children. In order to prove your innocence, you'll need to recreate the scenes of the crime in order to save your children from any dangerous circumstances while completing a series of tasks. 
While the tasks themselves require little more than some simple button presses, the challenge comes from trying to complete them while an escalating series of dangers threaten your offspring. It's possible to play the game solo, but it's clear that Think of the Children is designed to be a couch or online co-op experience. 
Currently, Think of the Children is expected to release sometime in Q2 of 2017.