News
The Witcher Creator Andrzej Sapkowski Demands Payment From CD Projekt Red
The Witcher's creator, Andrzej Sapkowski, isn't happy with the original deal he made with CD Projekt Red.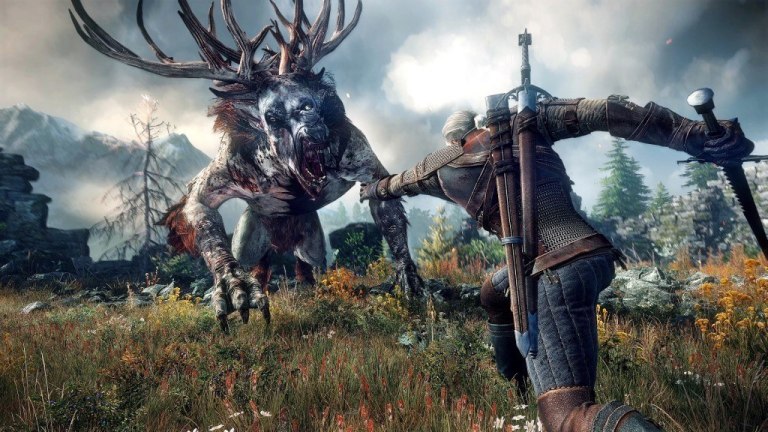 The Witcher author Andrzej Sapkowski is trying to get a larger cut of The Witcher game series' profits. Developer CD Projekt Red recently received a demand from Sapkowski's lawyers in which he requests $16.1 million in royalties.
If you're wondering how CD Projekt Red got away with licensing The Witcher series without paying Sapkowski…well, they didn't. In fact, in an interview with Eurogamer, Andrzej Sapkowski admitted that CD Projekt Red once offered him a share of future profits from The Witcher. He instead elected to take an up-front payment because he didn't "foresee their success."
However, now that The Witcher games have proven to be wildly successful and have even resulted in spin-offs, Sapkowski wants in on the action. According to the demand his lawyers sent, Sapkowski's request is partially based on the belief that the agreement between CD Projekt Red and himself may have technically been based on "the first in a series of games." As such, the author's legal team believes that "distribution of all other games, including their expansions, add-ons etc., is, simply speaking, unlawful."
As for how those lawyers arrived at $16.1 million, that number is based on "standard royalty rates associated with use of a work, particularly in adaptations, [which] are approximately 5-15% of the profits generated." 
CD Projekt Red released a formal statement in which it referred to the demand as "groundless" in regards to both its "merit" and "the stipulated amount." CD Projekt Red (referred to in the statement as The Company) insists that it has "legitimately and legally acquired copyright to Mr. Andrzej Sapkowski's work" and that "all liabilities payable by the Company in association therewith have been properly discharged." That said, the studio also indicated that it's interested in reaching an "amicable resolution" that is "respectful of previously expressed intents of both parties, as well as existing contracts."
It's worth noting that Sapkowski is part of the recent Netflix deal which will bring a live-action adaptation of The Witcher to that service, so this deal is just in relation to the success of The Witcher games developed by CD Projekt Red. 
Matthew Byrd is a staff writer for Den of Geek. He spends most of his days trying to pitch deep-dive analytical pieces about Killer Klowns From Outer Space to an increasingly perturbed series of editors. You can read more of his work here or find him on Twitter at @SilverTuna014.