News
The Wii Mini to Move Into U.S. Stores This Month
The Wii Mini will be available for $99.99 in U.S. stores this month.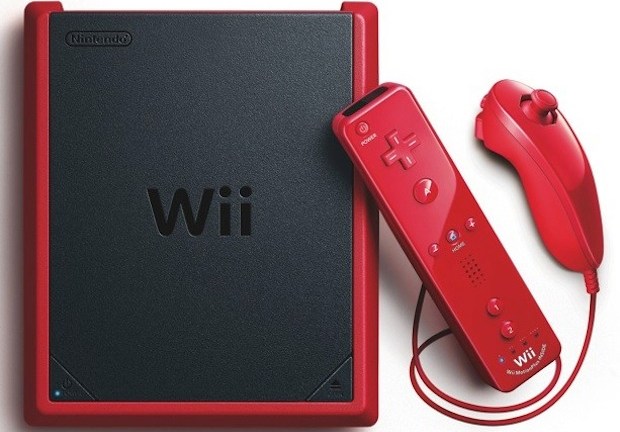 The Wii may have been replaced by the Wii U in the hearts of Nintendo fanatics, but the Wii is not forgotten. Indeed, for all the casual gamers who still recall the cultural frenzy around these little suckers from seven years ago, or for those who have sold them but are fit with a pang of nostalgia, Nintendo has a solution for you: The Wii Mini. A new colorful toy will go on sale with U.S. retailers at some point in the middle of November. Press release excerpts below.
The Wii console was a cultural phenomenon when it was released to the world in 2006. To continue this legacy and share the fun with as many people as possible, Nintendo is launching the Wii mini console in the U.S. at a suggested retail price of only $99.99. That is a tremendous value for families and people who have yet to join one of the most iconic and talked-about pop-culture trends of the last decade. Wii mini is a smaller, redesigned version of Wii that plays the entire library of more than 1,300 Wii games. The compact system is matte black with a red border, and comes with the Mario Kart Wii game, a red Wii Remote Plus controller and a red Nunchuk controller. While availability will differ somewhat according to location, shoppers can expect to see Wii mini in stores by the middle of November.

"Wii mini offers the same fun experience as Wii, which has been enjoyed by millions of people around the world," said Scott Moffitt, Nintendo of America's executive vice president of Sales & Marketing. "And it comes packaged with Mario Kart Wii, a multiplayer Mario racing game that is one of the best-selling Wii games. At such a great price, it is an extraordinary value for shoppers this holiday season."
Like us on Facebook and follow us on Twitter for all news updates related to the world of geek. And Google+, if that's your thing!