News
The Walking Dead: Robert Kirkman's Skybound Will Finish Telltale Game
Robert Kirkman's Skybound will be taking over production on Telltale's The Walking Dead: The Final Season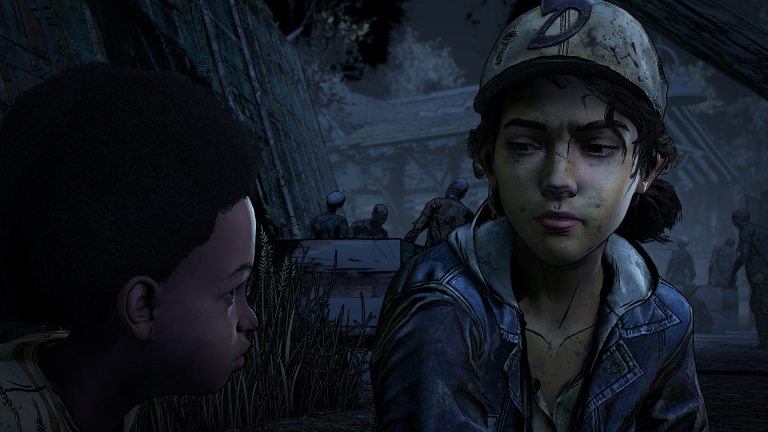 Telltale's The Walking Dead: The Final Season lives!
The Walking Dead comic creator and show producer Robert Kirkman announced during his appearance at New York Comic Con 2018 that his imprint, Skybound, will "take ownership" of the game.
The future of Telltale's The Walking Dead: The Final Season seemed bleak when Telltale Games massively cut staff and put all game production on hold, effectively signaling the end of the studio. It was horrific timing to say the least, first and foremost for Telltale's hastily laid off 250 employees, and secondly for fans of the studio's excellent The Walking Dead series hoping to see the conclusion to Clementine's story. 
Kirkman clearly thought it was bad timing too. Now Skybound has full control of the series and will be working with members of the original Telltale Walking Dead team to finish it. Per an IGN report, Kirkman said at the panel that the world "can't lose Rick Grimes and Clementine in the same year."
Skybound made the acquisition official on Twitter.
Skybound taking over the game confirms a previous report from Kotaku suggested that Telltale was asking for another company to not only take over The Walking Dead franchise in order to finish the last two episodes of the series' final season, but that they were asking anyone who is interested in this deal to hire former Telltale employees to finish the game. That approach was somewhat noble, but also complicated by the fact that many of those same employees are currently actively seeking work and can't afford to wait and see how this deal plays out. Now hopefully they won't have to.
The first two episodes of Telltale's The Walking Dead's final season have been released and it sounds like the third episode is nearly finished. It's unclear if Skybound's acquisition will mean that the next two episodes will keep their release dates. Episode 3, "Broken Toys," was set to debut on November 6 with episode 4, "Take Us Back," arriving on December 18. 
Perhaps the next step is to get the season back in stores. The Walking Dead's final season has been removed from Xbox and PlayStations respective marketplaces as well as Steam and GOG. At the moment, it seems that you are still able to purchase a season pass for the series via the Nintendo Switch's store. A note left from Telltale on the game's GOG page says that they have "requested a temporary pause of sales of The Walking Dead – Final Season." That pause is sure to be lifted soon.
Just two days ago, Telltale has released an official statement regarding the future of The Walking Dead franchise. 
"Multiple potential partners have stepped forward to express interest in helping see The Final Season through to completion," reads a statement on Telltale Games' Twitter account. "While we can't make any promises today, we are actively working towards a solution that will allow episodes 3 and 4 to be completed and released in some form. In the meantime, episode 2 will release tomorrow across all platforms as planned. We hope to have answers for your other questions soon." 
At the time, Telltale didn't indicate who these potential partners were. Skybound would have seemed like an obvious choice given Kirkman's involvement and investment in The Walking Dead brand. Skybound's videogame division, however, is less than a year old. Thankfully Skybound got around to developing one just in the nick of time.
Matthew Byrd is a staff writer for Den of Geek. He spends most of his days trying to pitch deep-dive analytical pieces about Killer Klowns From Outer Space to an increasingly perturbed series of editors. You can read more of his work here or find him on Twitter at @SilverTuna014.