News
Telltale's The Walking Dead Gets New Bundle with Enhanced Graphics
The Walking Dead: The Telltale Definitive Series is set to launch in September. Here are the details...
The Walking Dead: The Telltale Definitive Series has just been announced for PS4, Xbox One, and PC. It's basically a nice big bundle of the Telltale series, including all four seasons of walker-stuffed episodes, along with The Walking Dead: Michonne and the 400 Days DLC.
As the official press release promises, The Walking Dead: The Telltale Definitive Series will contain "over 50 hours of gameplay across 23 unique episodes, more than 10 hours of developer commentary, behind-the-scenes bonus features including concept and character art galleries, a 'Return of The Walking Dead' documentary short, faithful recreations of classic menus, and a music player with over 140 musical tracks."
Here's a trailer for this impressive-sounding impending bundle…
And this is what the box art looks like…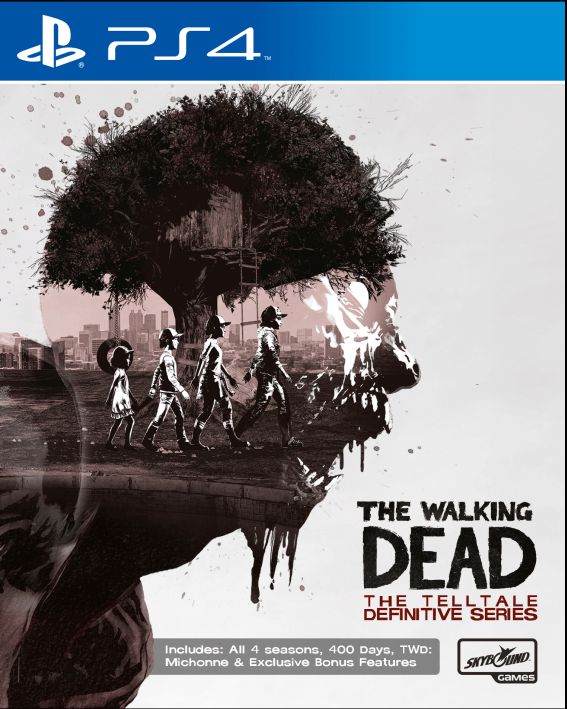 Robert Kirkman's Skybound Games, the company that took control of The Walking Dead game series after Telltale Games hit its well-documented rock bottom, is overseeing this re-release and has clearly put a lot of thought into it. The developers at Skybound, many of whom came over from Telltale, have even gone to the effort of applying the enhanced graphics of the "Graphic Black" art style, which was previously only available on The Final Season, to all the previous episodes, meaning that every installment is now looking its best.
"Graphic black is a loving tribute to the source material and a powerful art style that makes the game look like a living comic book," said Skybound's Kent Mudle in a statement. "An idea the team formulated and perfected with The Final Season, this new visual styling offers longtime fans a way to play the series again in a brand-new light while giving new audiences a smooth visual ride across all seasons."
The Walking Dead: The Telltale Definitive Series will launch on Sept. 10, 2019 for PS4, Xbox, and PC. The game will be available as a physical release or a digital download on PS4 and Xbox One, with the PC release being a digital-only affair that's going exclusively to the Epic Games Store.