Features
The top 10 celebrity appearances in videogames
In the run-up to the release of Tron: Evolution, we look back at ten other games filled with a galaxy of star names...
Tron: Evolution, the forthcoming videogame that bridges the gap between Tron and Tron: Legacy, features the acting talents of two of the stars of the new film. Olivia Wilde plays Quorra and Bruce Boxleitner, star of both the original and its upcoming sequel, reprises his role as the eponymous Tron.
To celebrate, we take a look at some other celebrity appearances in video games past.
Ready 2 Rumble Boxing Round 2Michael Jackson and Shaquille O'Neal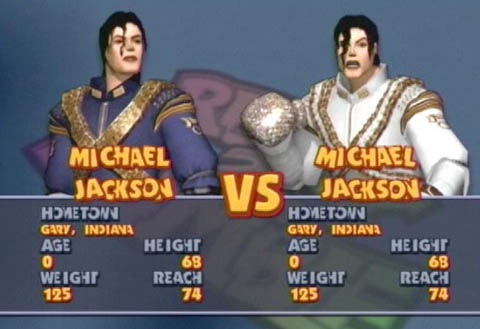 What's better than meeting your heroes? Getting to punch them in the face, obviously! (Please note that this list does not endorse punching your heroes in the face.) Released in the year 2000, Ready 2 Rumble Boxing Round 2 is, as the title might suggest, a comically tinged one-on-one boxing game.
Being able to knock out an enormous basketball star is one thing, but getting the chance to go toe-to-toe with the king of pop is in another league entirely. It was rumoured that Jackson, a huge video game fan himself, was motion captured for his appearance, meaning you'll never get a better chance to slug it out with MJ.Fable 3Michael Fassbender, John Cleese, Simon Pegg, Bernard Hill, Stephen Fry, Naomie Harris, Ben Kingsley, Jonathan Ross, Zoë Wanamaker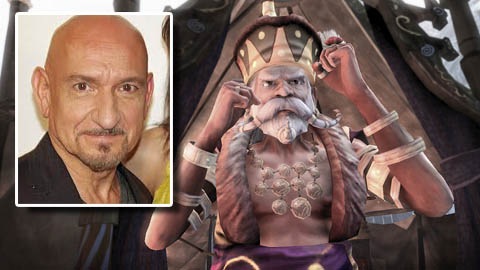 If Fable 2's cast list was starry, then its sequel can only be described as universal. Alongside Steven Fry reprising his role as the dastardly Reaver and Zoë Wanamaker as the blind seer, you get Bernard Hill as a swashbuckling general, Ben Kingsley as an irate Welsh mountain king and Simon Pegg as a cheeky soldier scamp.
The cast reads like a Who's Who of British acting talent, and is testament to just how far video games have come. Even John Cleese pops up as your helpful butler. Now that's progress for you.
Assassin's CreedKristen Bell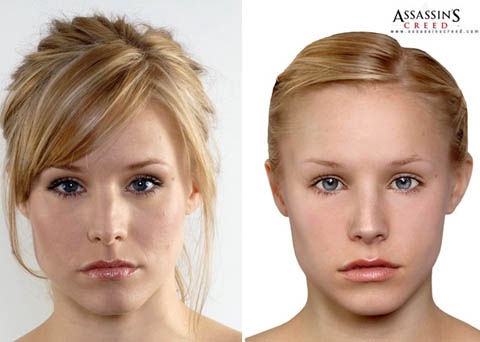 Not only did the delightful Miss Bell, star of Heroes, Veronica Mars, and soon to be seen in Scream 4, lend her dulcet tones to the role of Lucy Stillman in Assassin's Creed and its sequel, she also lent her likeness. Bruce Willis and David Bowie may have got there first (in Apocalypse and Omikron: The Nomad Soul respectively) but her performance was one of the first by a major celeb in the modern era, and set the ball rolling for a lot of the other entrants on this list.
Castlevania: Lords Of ShadowPatrick Stewart, Natascha Mcelhone, Robert Carlyle, Jason Isaacs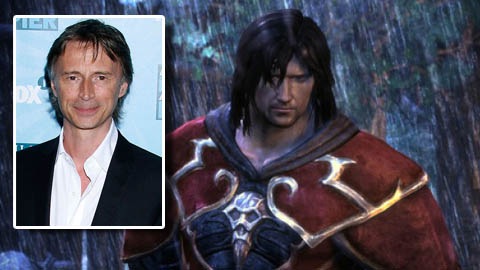 Another A-list title, another A-list cast list, mainly made up from British actors. Patrick Stewart is no stranger to videogames, having lent his gravitas to The Elder Scrolls IV: Oblivion and a swathe of X-Men related titles, and the rest of the cast add their accumulated talents to great effect. We've come a long way since the bleeping and blooping of Castle Alucard.
Kiss: Psycho Circus: The Nightmare ChildKiss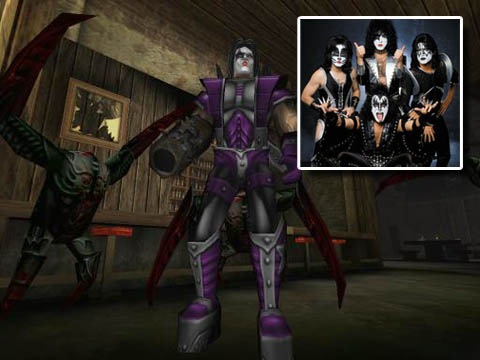 Kiss: Psycho Circus
was a first-person shooter that cast you in the role of a member of the legendary, be-make-upped stadium rockers.
Released on the PC and the Dreamcast, the game was based on Todd McFarlane's comics of the same name and was, rather surprisingly, an eminently enjoyable addition to the genre. It was no Half-Life beater, but as a pick-up-and-play blaster, it performed perfectly well. Plus it was hilarious, intentionally or not. When your main characters are called things like The Starbreaker and the King of Beasts, it's hard not to have a chuckle.RipperChristopher Walken, Burgess Meredith, Karen Allen, David Patrick Kelly, John-Rhys Davies, Paul Giamatti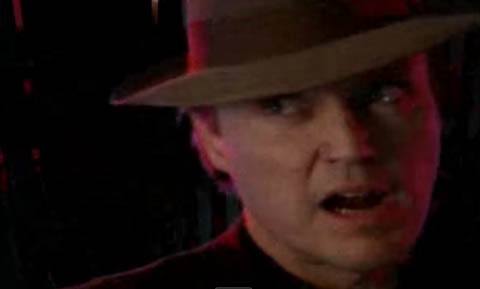 In the mid-90s, the world briefly went insane for FMV games. I say games, but what I really mean is shoddy interactive movies featuring Z-list celebs who you might have seen dying first in budget horror films.
Ripper, on the other hand, had a cast list that wouldn't have looked out of place in a big-screen blockbuster. Christopher Walken munches through so much digital scenery it's a wonder he can still stand by the end of the game, and the always watchable Burgess Meredith is on fine form too. Shame the game's so dire, although it does feature multiple endings and promise different play-throughs every time. Sort of like Heavy Rain, but 15 years earlier and less pretentious.
Madden NFL 11President Obama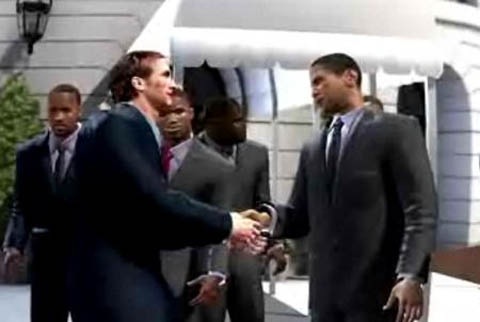 Oh, sure, the other games on this list might let you play as one of your heroes, or listen to the familiar tones of a Hollywood great, but do any of them let you meet the President of the United States of America? No. No they don't. If you're victorious over a season in Madden NFL 11, you get to meet the commander in chief himself at the White House, where he presents you with your trophy. It's the video game equivalent of a knighthood.
Few of us will ever get to meet a true great, but at least we can say that we did it digitally. Or at least we can if we're good at Madden NFL 11.
Halo 3: ODSTNathan Fillion, Adam Baldwin, Alan Tudyk, Tricia Helfer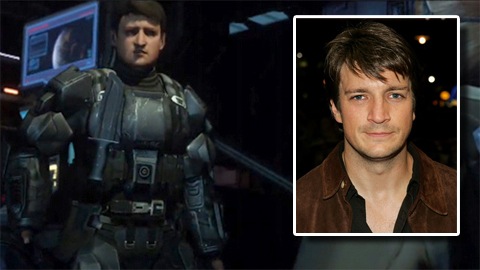 Not only is Halo 3: ODST's cast list a stellar one, it's a regular geek fest as well, featuring the voices and faces of actors from two of television's best loved modern science fiction programmes.
You've got Mal, Jane and Wash from Firefly digitally acting their chops off next to everyone's favourite Cylon from Battlestar Galactica, Number Six. Bungie is a developer famously adept at judging the moods and wants of its audience, and the inclusion of cult television legends is a smart move indeed.Grand Theft Auto: Vice City StoriesPhil Collins, Danny Trejo, Luis Guzman, Gary Busey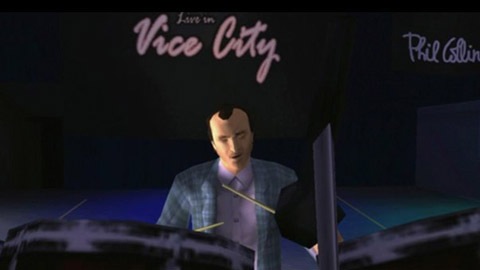 The GTA series, and Rockstar games in general, are well known for their excellent cast lists, and Vice City Stories is no exception, but it claims its place on this list ahead of its illustrious brethren for one good reason: Phil Collins.
Rockstar is the master of scene setting, and each of its titles perfectly captures the mood and time that it's aiming for. Having Phil Collins in a game set in the 80s is the masterstroke of masterstrokes. Plus it features the world's most grizzled man, Danny Trejo, which means if you don't like it, he'll probably kill you.
Fallout: New VegasMatthew Perry, Ron Perlman, Kris Kristofferson, Felicia Day, Michael Dorn, Wil Wheaton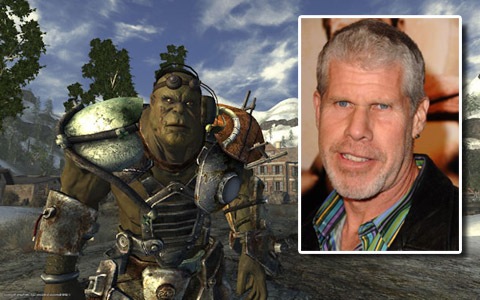 Another fine example of a developer accurately reflecting the nerdiness of its audience. Star Trek alumni, the only funny one out of Friends, internet superstars and Hellboy himself, Ron Perlman, all make appearances in Obsidian's pseudo sequel to the FPSRPG hit.
Sure, it might be a little buggy in places, but when the soothing tones of Wil Wheaton are trickling out of your console directly into your brain, complaining is the last thing you'll want to do.
Tron: Evolution is due for release on the Xbox 360, PS3 and PSP on 26 November, with a PC version following on in December.
See Also:
Follow Den Of Geek on Twitter right here.