News
The Tick Releases Snapchat Game, New Season 1 Clips
Snapchat users can now commandeer the blue superhero from the upcoming Amazon Prime TV series The Tick.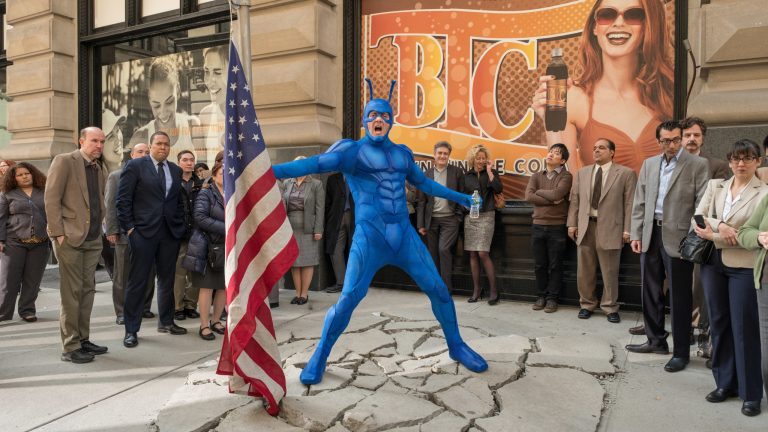 The Internet must be such a dark, terrifying place for non-milennials. 
"The who releases a what game now??? The only words I understand are 'the releases new game'." But we understand, fellow kids, don't we?
Yes, Amazon studios has teamed up with another innovative tech company in Snapchat to bring a mobile game to Snapchat users everywhere in celebration of The Tick season 1's debut tomorrow, August 25.
To download the game, called "Rooftop Rumble", open up your Snapchat app point the camera at the neat blue and yellow Tick/Snapchat icon below and press the screen.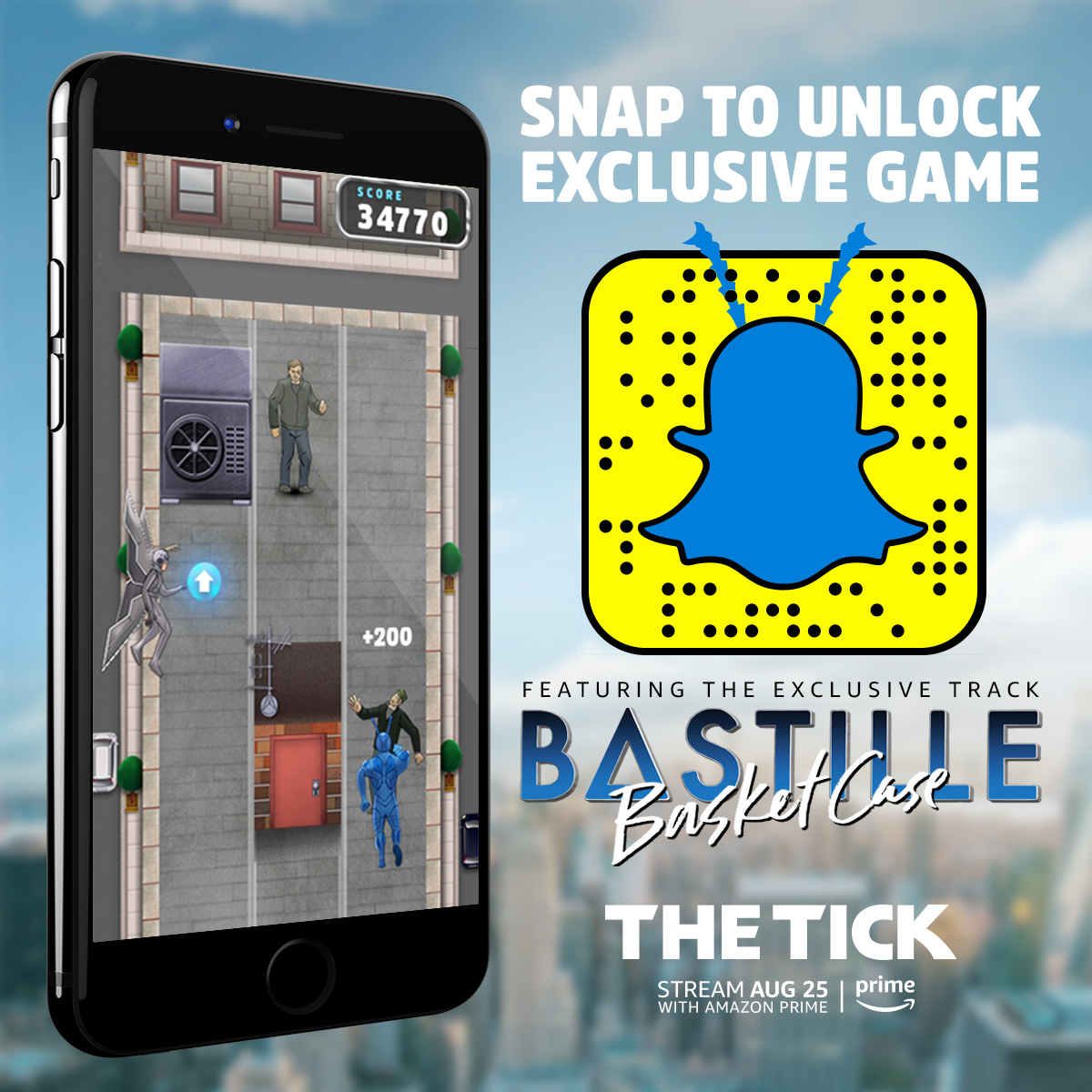 For something that's running on a social media photo app, the game is actually pretty fun. It's an "endless runner" similar to games like Temple Run or Nintendo's Super Mario Run. The epoynmous blue superhero portrayed by Peter Serafinowicz runs up the screen on his own and users must navigate him around…and sometimes throught threats.
Honestly, it's worth playing for the soundtrack alone – an orchestral version of Green Day's "Basketcase." Thankfully the soundtrack continues to play even after you "die" and choose to continue on. Otherwise, your sausage-fingered writer will have never heard past the "do you have the time to listen to me whine…" portion.
Also a helpful tip: don't believe Arthur's lies. If you pass Arthur he's supposed to operate like a star in Super Mario Bros. and make you fast and invulnerable for awhile but in my experience the little jerk makes you invulnerable just long enough to drop you off a building.
In addition to the Snapchat game, Amazon has also released some new clips from season 1. They're an excellent introduction to Ben Edlunds optimistic, amnesiatic blue creation.
The Tick season 1 debuts its first six episodes tomorrow, August 25. Read our review here.
The back half of season 1 will arrive sometime in 2018.