Features
The Surprise Announcements of E3 2017
What surprises does E3 2017 have in store for us? We have some predictions...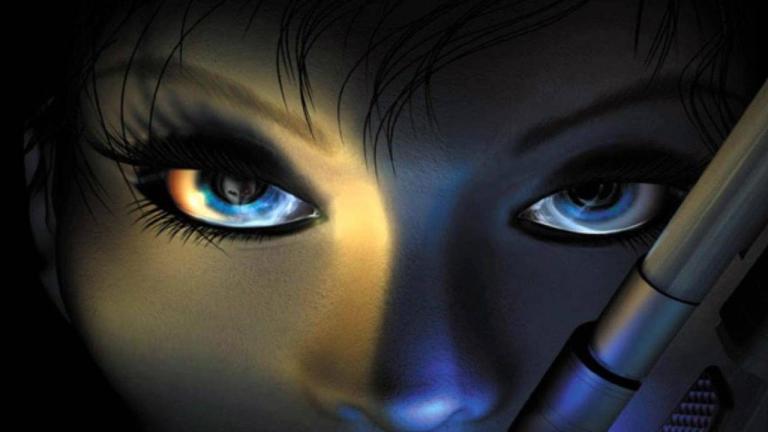 The most wonderful time of the year has arrived, and with it our hopes and dreams for the future of gaming. What will be announced, what will wow us, surprise us, underwhelm? Most importanly, what surprises does E3 2017 have in store for gamers around the world?
Microsoft, Sony, Nintendo, Ubisoft, Electronic Arts, and Bethesda all take the stage this year to unveil the latest and greatest in software and hardware. We'll learn more about Microsoft's Project Scorpio – including the console's actual name and price – as well as how Nintendo plans to keep the momentum going for its new console. Sony has the easiest time at the show this year, with a massive lineup of first-party exclusives that is really unmatched at the moment. Ubisoft will unleash at least three new AAA games, including Far Cry 5 and a new Assassin's Creed game. Bethesda is also bringing a new IP!
But that's not all. Expect the unexpected. E3 always finds a way to surprise us and this year will be no different. Den of Geek's thought up some dream scenarios for this year's announcements. 
Here are 15 potential announcements that might surprise us this year: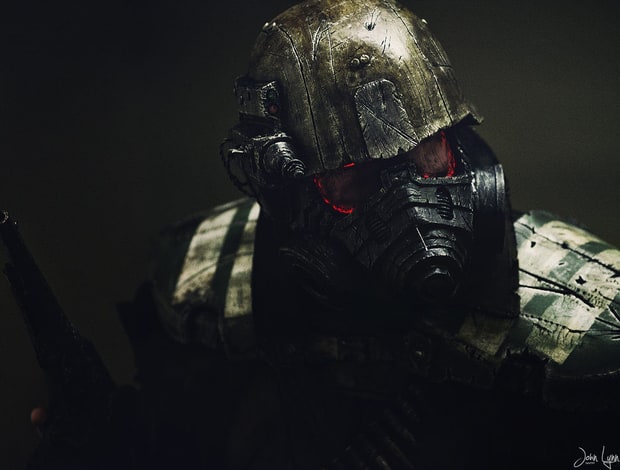 Bethesda Announces a New RPG
This one feels pretty inevitable. Bethesda, known for its kickass E3 conferences, doesn't let its fans down when it comes to big announcements, and this year the company is going to bring the best treat of all: a new IP. 
Bethesda's been teasing a new franchise for weeks – since it confirmed its press conference, in fact – and it seems all but certain that the game will be a new RPG. The rumor mill's been busy for the past few days. A supposed leak on 4chan alleges that Bethesda has been working on a "sci-fi open-world RPG" called "Starfield" and that this new project has been in development since Fallout 3. 
While you should definitely take that rumor with a tablespoon of salt, it's not too farfetched an idea, either. After all, Bethesda's past few offerings have been action games, so it's about time the developer released a new RPG to mix things up.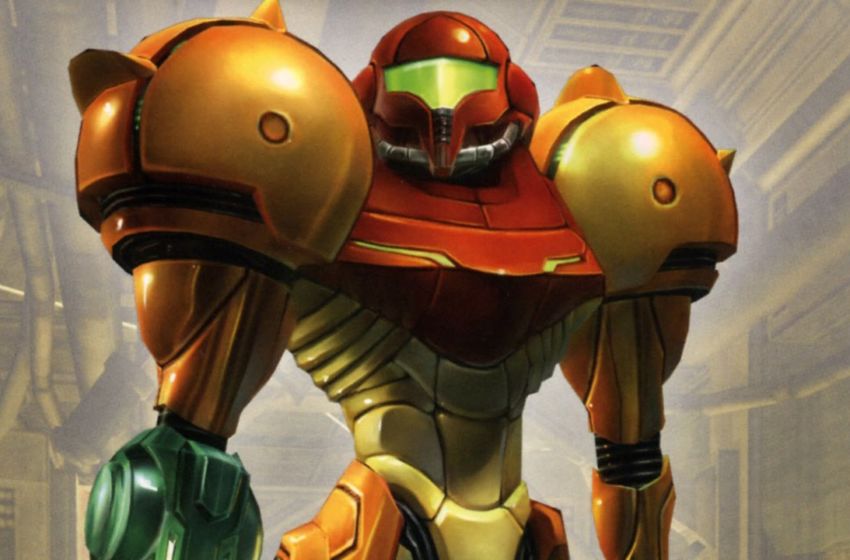 Metroid for Switch
Nintendo's Half-Life 3. The game fans have pretty much given up hope for. There hasn't been a main Metroid installment since the Wii era. When the Big N finally released a new Metroid, it was the underwhelming Federation Force – a game set in the Prime series that captured none of the magic of the original GameCube games. 
If we can't have a new Metroid Prime game, we'd even settle for a side-scroller at this point. The Switch has been exceptionally good at reviving classic games, especially the ongoing Neo Geo releases, so a Metroid platformer might fit in well with the growing lineup of nostalgia. 
At this point, just give us something resembling the Metroid we know and love.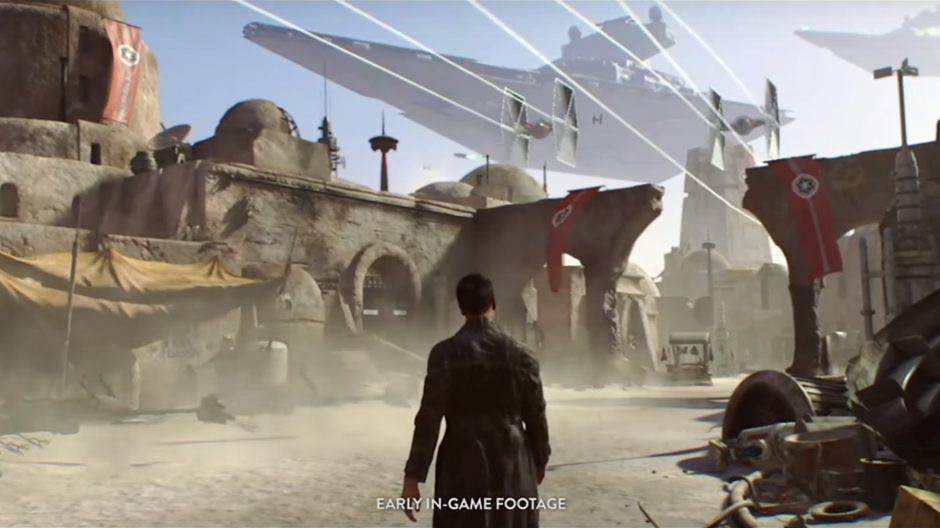 Visceral's Star Wars Game
It's been a long time coming for Visceral's Star Wars game, which has been in development for several years at this point. 2017 might be the year we finally learn more about whatever the studio behind the excellent Dead Space has been working on. Then again, EA might not want to announce to much about the game, as Battlefront 2 is also out this year. 
EA showed a few brief seconds of footage from Visceral's game in a sizzle reel in 2016, which means that the company might be ready to reveal just a bit more of the game. Perhaps a title? A cinematic trailer if we're lucky? 
Rumor has it that Visceral's game is a Han Solo action-adventure title a la Uncharted, which would be a match made in heaven, especially since former Naughty Dog creative director Amy Hennig is at the helm. I have a good feeling about this.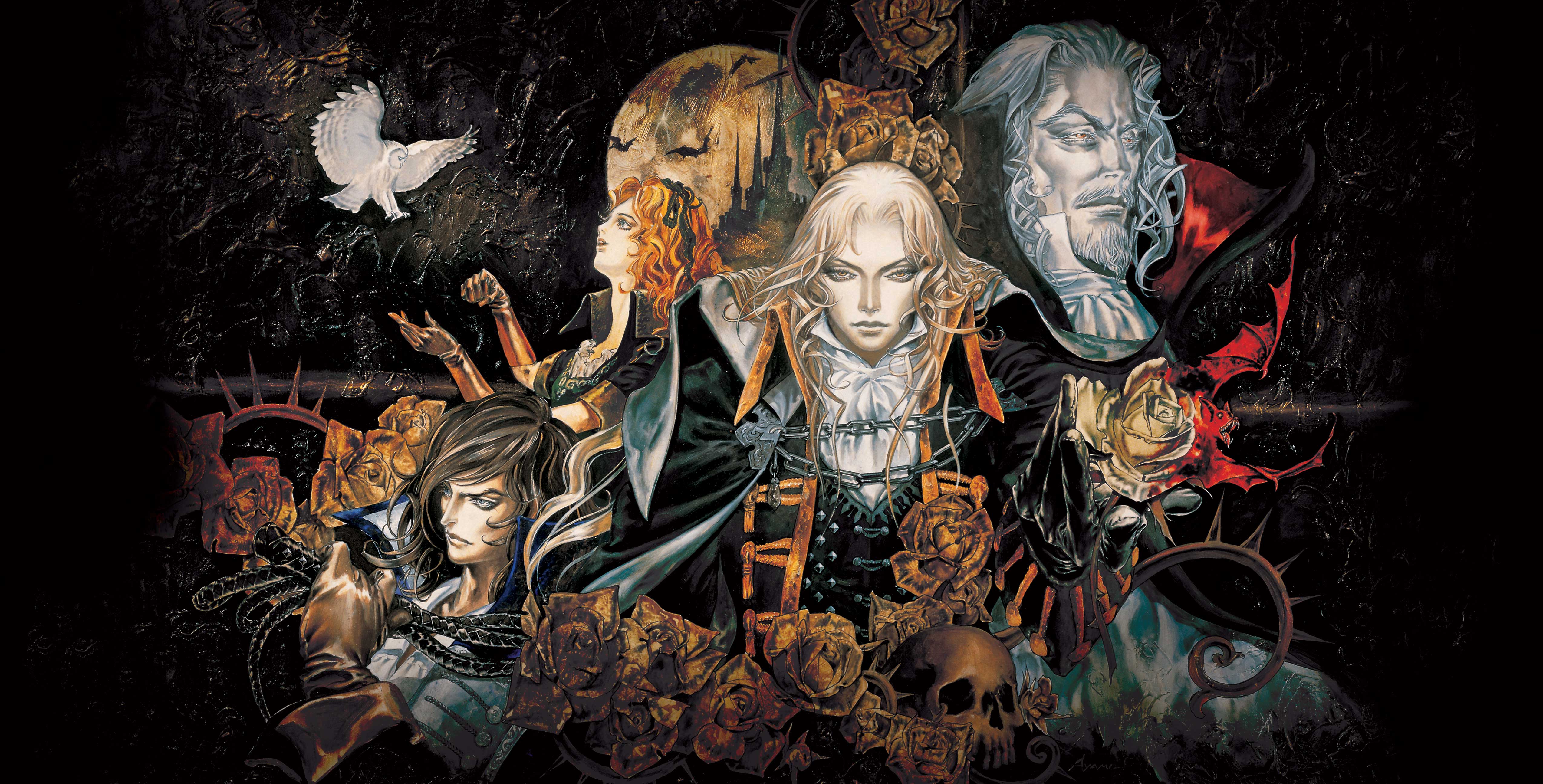 Konami Revives Castlevania
This seemed impossible a year ago, when it looked like Konami was leaving the AAA video game market altogether to focus on its gambling business, but a lot's happened since then. First, Konami announced a new Metal Gear game, the very strange Metal Gear Survive, a supernatural twist on the series. Then it released a new Bomberman game for the Switch – an incredibly unexpected move considering that particular franchise hadn't been tapped by Konami in a few years. 
Most recently, Richard Jones, European Brand Manager at Konami, revealed that the company was considering bringing Castlevania back for the Switch. That's HUGE news, especially since the franchise has lied dormant since 2014. With a TV show on the way, it certainly feels like a good time for Dracula to rise from the dead. 
While Jones stressed that "nothing was set in stone," it's a hell of a coincidence that he'd tease this so close to E3. Keep your fingers crossed…
Rocksteady's Justice League
Rocksteady's been fairly quiet since 2015's Arkham Knight, which concluded the developer's trilogy of Batman games. We've yet to hear what Rocksteady might be working on next, but considering WB owns the studio, it wouldn't be surprising if there was a new superhero game in the pipeline, specifically Justice League. 
With a Justice League movie out later this year, the timing's never been more perfect for a game starring the world's greatest heroes. After years of developing successful Batman games, there's no studio better suited for the job than Rocksteady.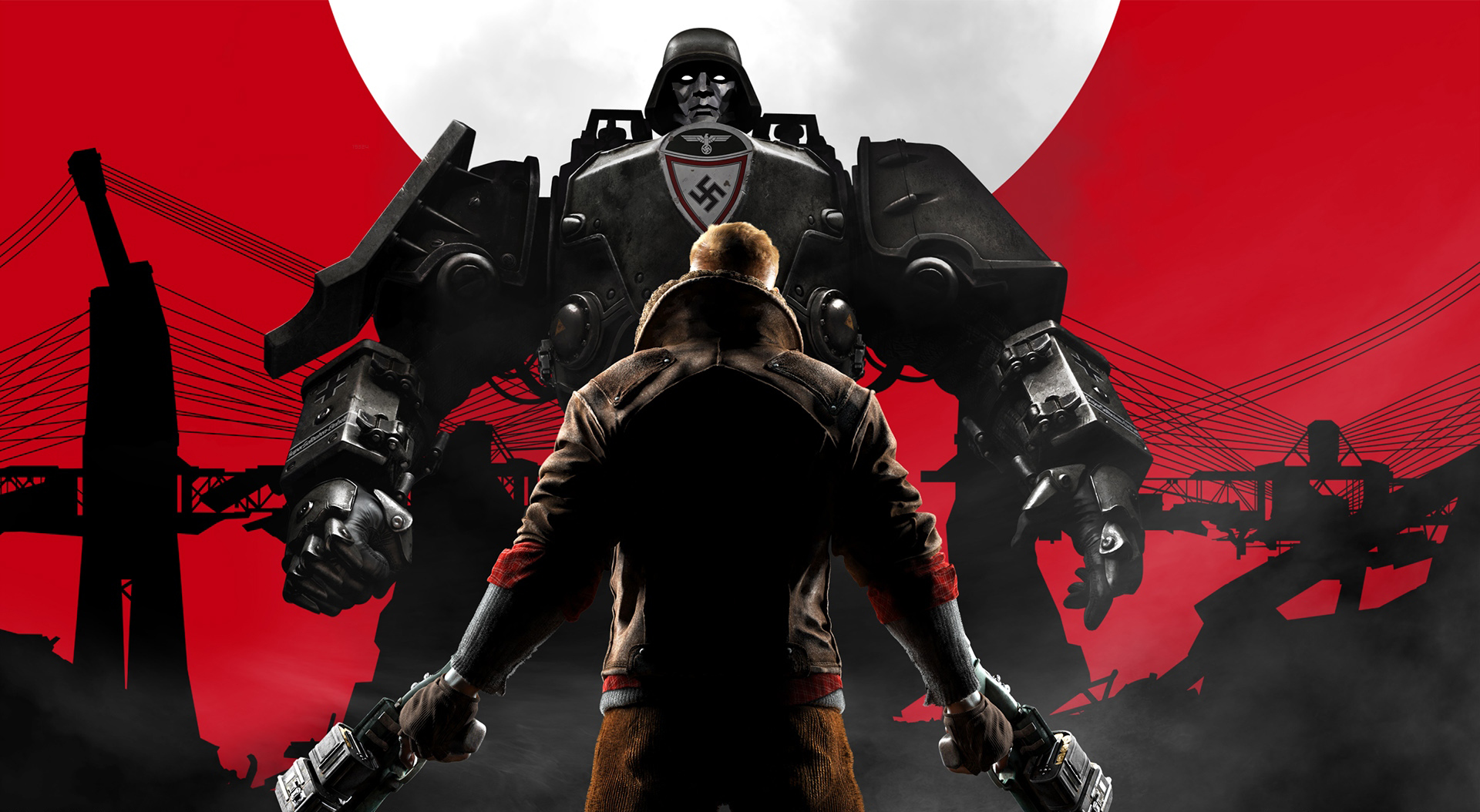 Wolfenstein: New Colossus
A new Wolfenstein is a sure bet for Bethesda. First teased at last year's conference as "New Colossus," this first-person shooter franchise might make a reappearance at E3 2017. The timing's certainly right. Now that Doom and Prey have come and gone, Bethesda may be ready to focus on B.J.'s next adventure. 
It really is a golden age for FPS games at Bethesda. Doom, Prey, the upcoming Quake Champions, and a new Wolfenstein? What a time to be alive!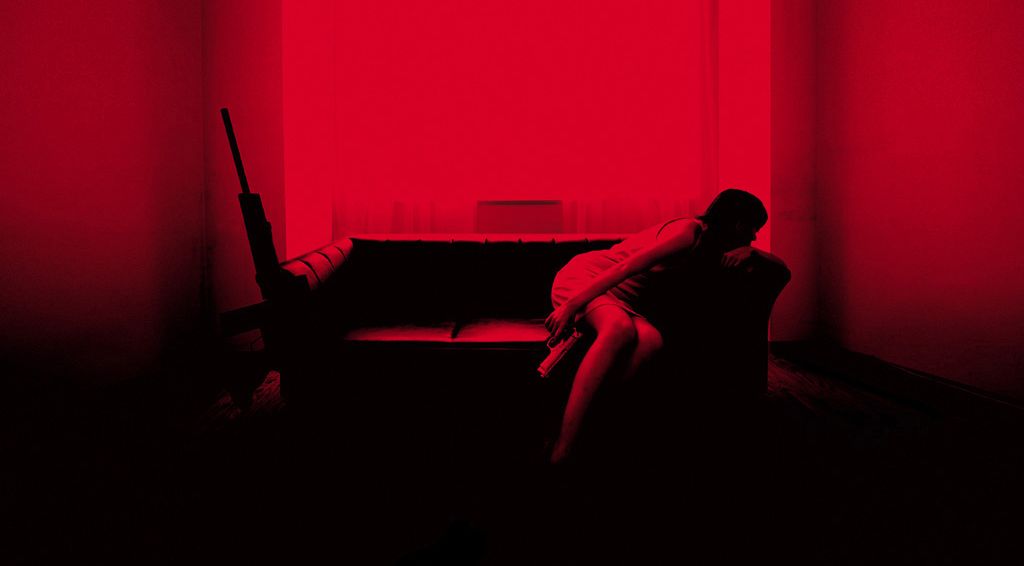 Perfect Dark Returns
No one needs a new, exciting exclusive as bad as Microsoft does this year. With only Crackdown 3, Sea of Thieves, State of Decay 2, and Cuphead to really push the Xbox One along, the company really needs to wow E3 viewers. That's usually Halo's job. Unfortunately, 343's already confirmed that Halo 6 won't be announced at this year's conference. So what's Microsoft got left besides the big Project Scorpio reveal?
Well, for one thing, a slew of Rare properties. One of those, of course, is classic FPS franchise Perfect Dark, which hasn't received a new installment since 2005. At the height of this shooter's popularity, it was lauded as a spiritual successor to GoldenEye 007, another classic shooter developed by Rare. Microsoft could certainly restore some faith in its current gen console – as well as set up a bit of success for Scorpio – by adding a bit of nostalgia into its lineup. 
Rare's busy with Sea of Thieves at the moment, but even some sort of teaser confirming a Perfect Dark sequel would give viewers something to talk about. 
A New 007 Game
Speaking of GoldenEye 007, wouldn't it be nice to finally get a new James Bond game this year? After stints at Nintendo, EA, and Activision, the license now lies dormant, hoping to live another day. 
Telltale previously expressed interest in making a 007 game, but nothing ever came of that. It's unlikely that any other developer will step up in the meantime. Unless Microsoft wants another exclusive?
Metal Gear Solid 3 Remastered
I've already been a little too optimistic about Konami this year, and this one's the biggest longshot. With a Metal Gear game already on the way, this might not be the year to announce a remaster of one of the best MGS games to date. Still, it's hard to not fall in love with that MGS3 Pachinko footage released last year, which showcases a gorgeous graphical update to the original. Konami developed the footage to promote a gambling machine, but perhaps the publisher will commit to remastering the whole game.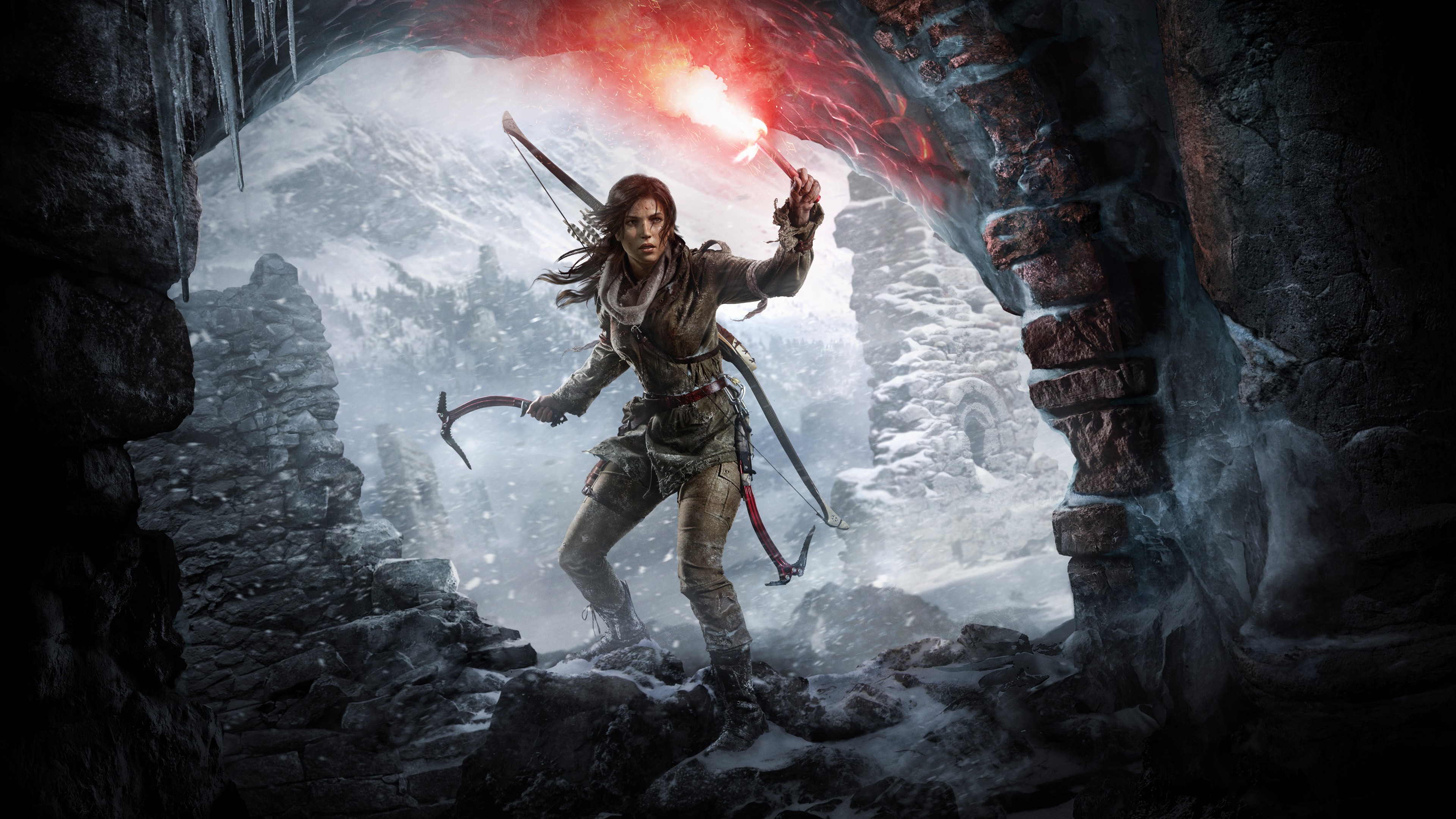 Shadow of the Tomb Raider
This one's more fact than fiction. Shadow of the Tomb Raider was first leaked late last year, which means that Square Enix might be preparing for the big announcement at E3. We don't know much about this one except that it's reportedly being developed by Eidos Montreal instead of Crystal Dynamics. The former is the developer of games such as Deus Ex: Mankind Divided and Thief. Interestingly enough, both of those studios are also working on a new Avengers game for Square Enix, so who knows where the next Tomb Raider sits in the lineup.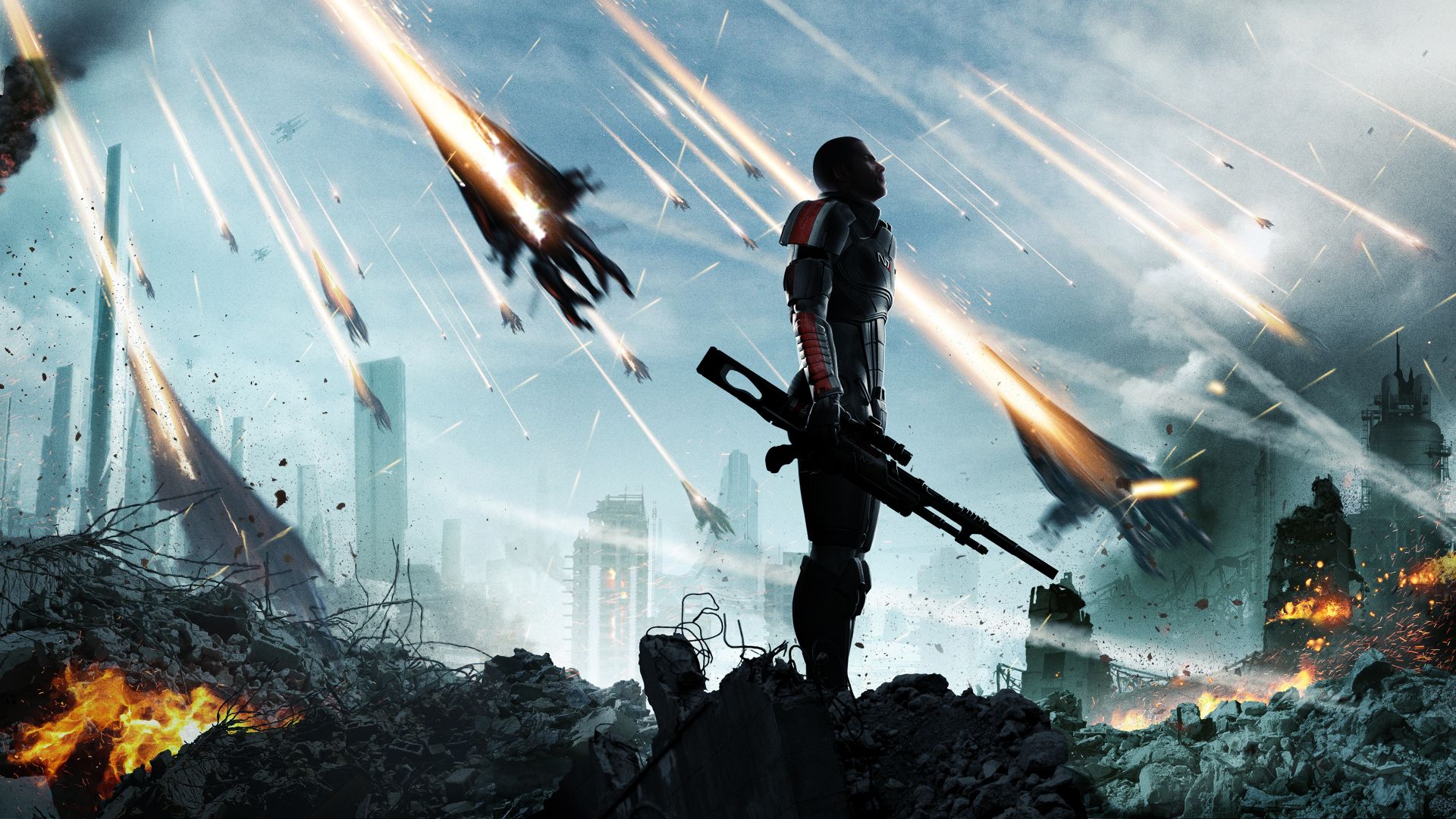 BioWare's New Franchise
We've known about BioWare's secret project for a few months now. It won't be out until late 2018 or early 2019, according to EA, which means that E3 might be the time to fully unveil the new game, which is codenamed "Dylan." Interestingly enough, "Dylan" isn't an RPG, a departure from BioWare's usual work. The studio has described the game as an online action-adventure game with RPG elements that will operate on a live service. The game will feature a larger multiplayer component than BioWare's other games. 
The project was first mentioned at E3 2014. Three years later, BioWare could use some love after Mass Effect: Andromeda.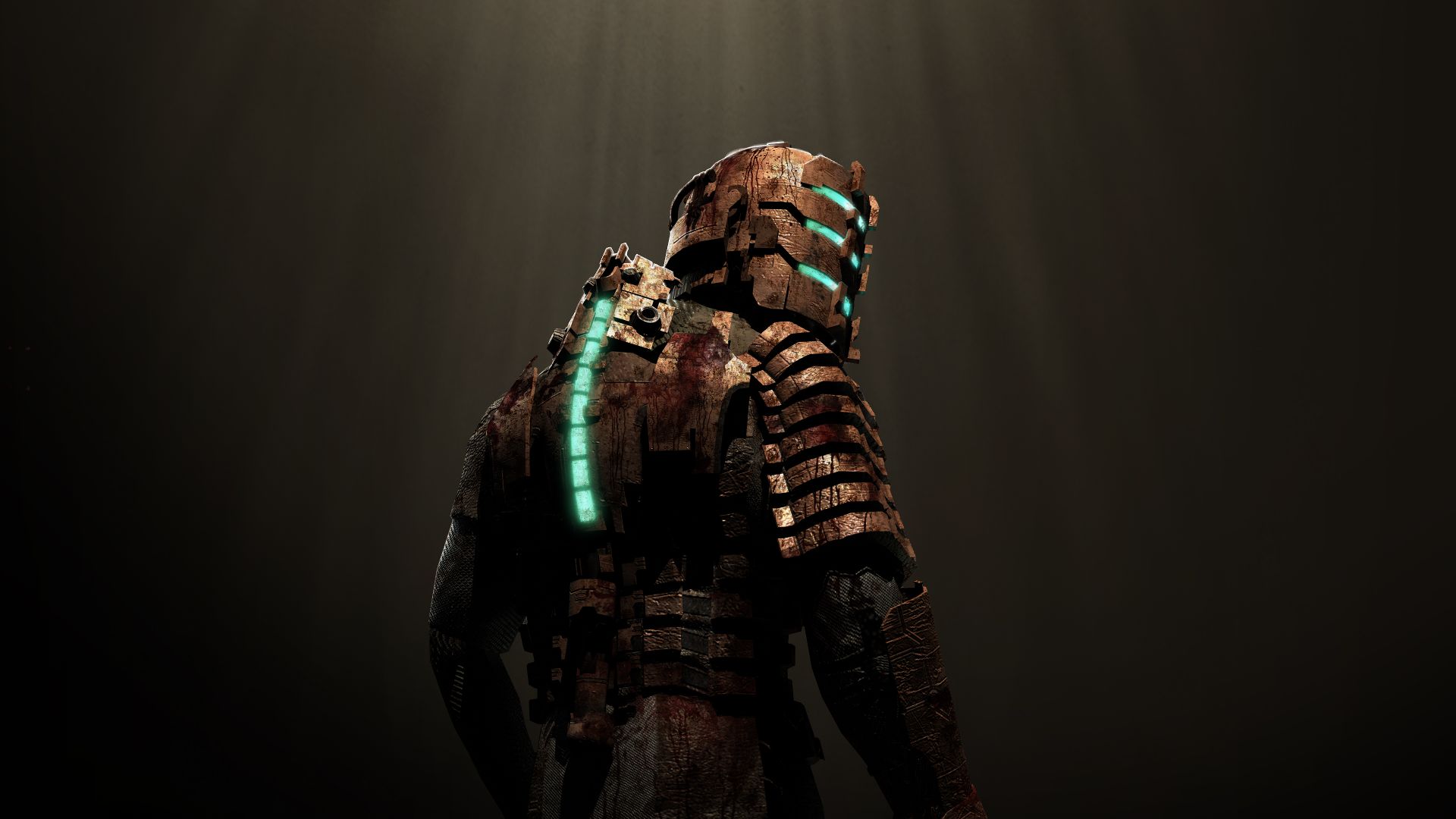 Dead Space Revival
File this one as "wishful thinking." The chances of EA bringing back Dead Space for one last fright are slim to none. This survival horror series was never very lucrative for the publisher, and it's not like Visceral really has time to work on the game. Still, EA does own a few other studios – or could totally just start a small team to work on a new Dead Space game. It's hard to believe they'd put that much effort on bringing back a series that's pretty much dead, though. But maybe the praise Capcom received for Resident Evil 7 will be too much of a temptation for EA. I would cry tears of joy.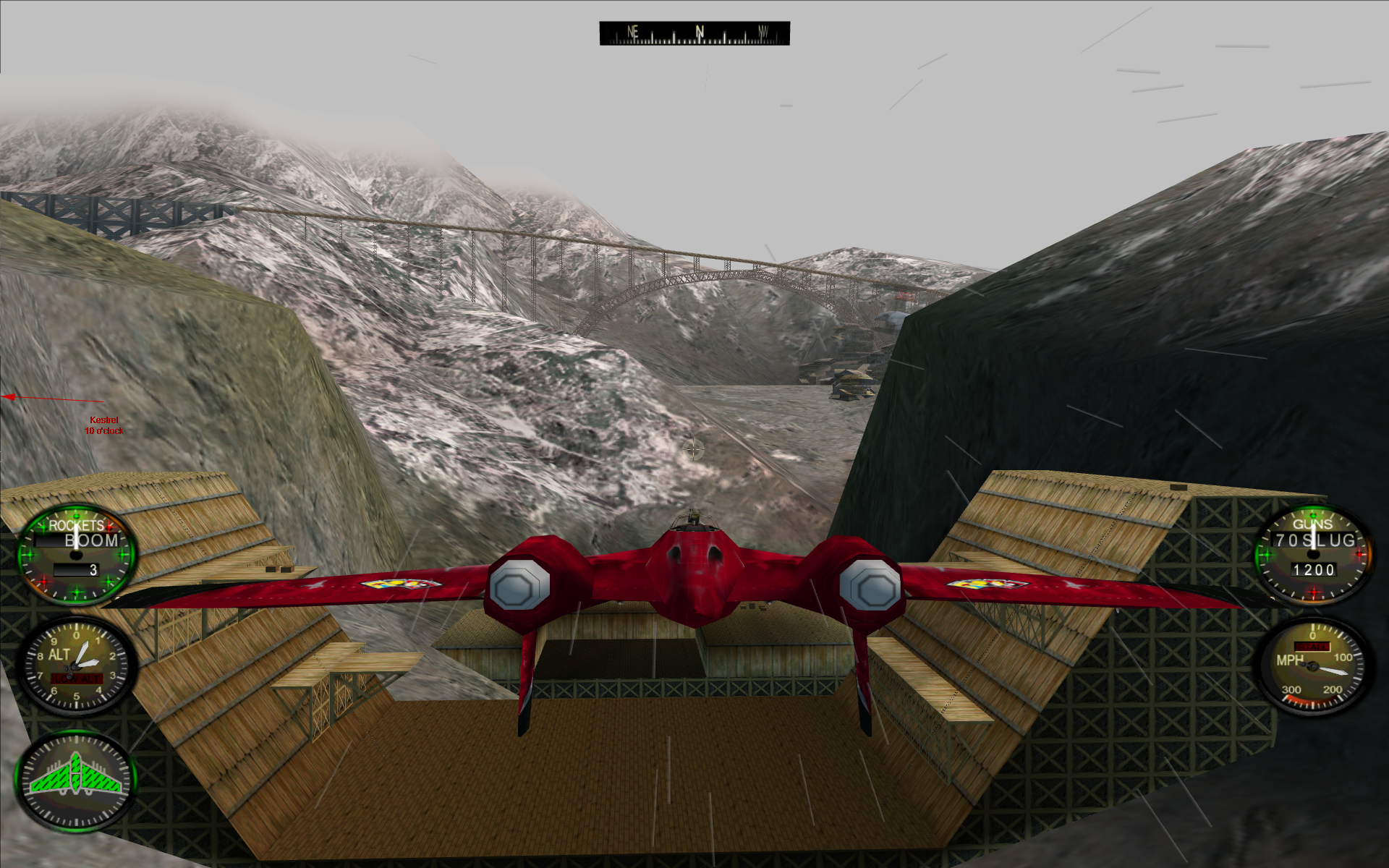 Crimson Skies 2
Here's a blast from the past you might not have expected on this list. 17 years ago, Microsoft Studios released Crimson Skies, an action-packed arcade flight game about an "air pirate" named Nathan Zachary, who's on a mission to steal from the wealthy and powerful. Both the original PC game and a sequel released for the Xbox were lauded by critics, but failed to meet sales numbers for Microsoft. It might have been too niche a series for that, but it's definitely become a cult classic in the years since. If Microsoft still owns the rights to this one, it could make Crimson Skies another first-party exclusive.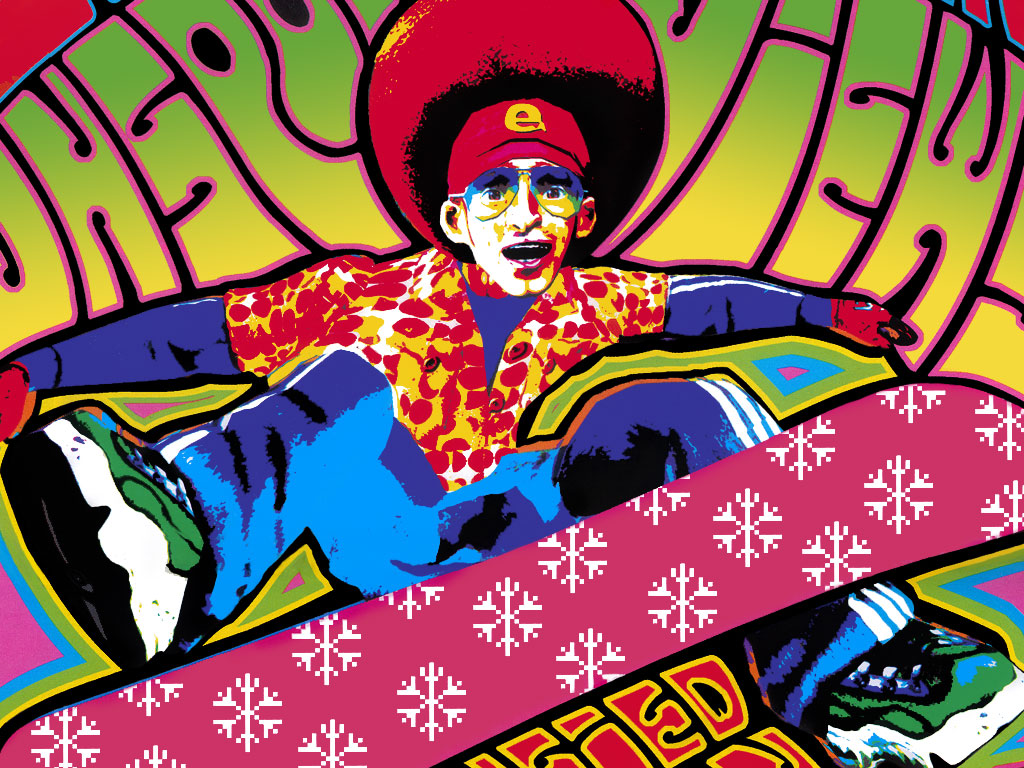 SSX Tricky 2
Okay, this isn't happening, but in an alternate reality where good things happen to me, EA would already be on SSX Tricky 5 or something. This classic snowboarding series has yet to truly let me down, but none of the other installments have been as good as the outrageous SSX Tricky. It's over the top, features the most insane courses I've ever seen in a snowboarding game, and the wackiest characters. There's nothing as satisfying as landing the games complicated tricks and getting that high score. If EA is interested in wowing me during its sports presentation, this is the way to do it.
Ken Levine's New Game
Ken Levine, the creator of the BioShock series, is a madman. Always on the forefront of innovation, Levine's currently working on something completely new. He recently rebranded Irrational Games as Ghost Story Games and announced that the studio was working on a new game – one inspired by Middle-earth: Shadow of Mordor's Nemesis System, specifically the way NPCs react to the player's actions and how that spins off into a smaller story within the larger narrative. 
"To be able to then have a narrative that seems traditional – like our other games, one of those kind of narratives – but can react and comment on much more small-level actions the player takes – that's the goal," said Levine at a London's EGX Rezzed back in March. 
We'll likely hear more about this in just a few days!
What would you like to see at E3 this year? Tell us in the comments below!
John Saavedra is an associate editor at Den of Geek US. Find more of his work on his website. Or just follow him on Twitter.