News
The Sinking City: Release Date, Trailer, Story, and News
Everything you need to know about The Sinking City, including latest news, release date, trailers, and more.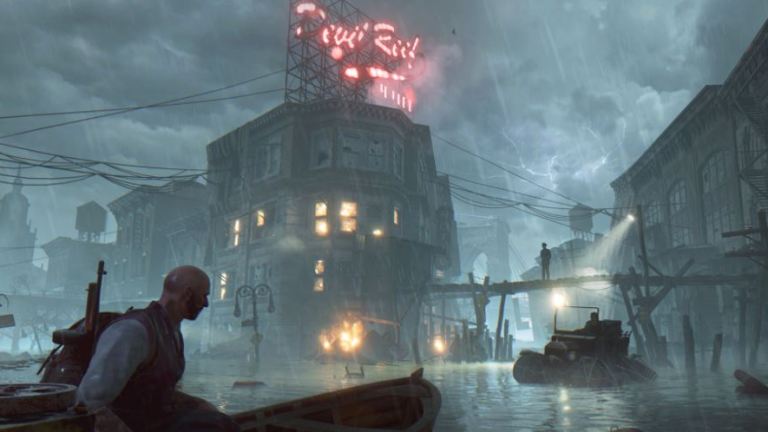 The Sinking City takes place in the fictional city of Oakmont, Massachusetts during the 1920s. Lovecraftian deities have wreaked havoc on the area and have left the town of Oakmont largely underwater. Despite the inconvenience – and the sudden presence of fish people who roam the city – some human citizens remain trying to make the best of a bad situation. You play as a private investigator who soon finds himself caught up in a web of conspiracies.
The Lovecraftian elements of Sinking City are obvious and entirely unabashed. While few Lovecraftian creatures have been name-dropped thus far, the game's monsters are most certainly inspired by both Lovecraft and the creations of H.R. Giger. Additionally, there seems to be an insanity mechanic in place which can affect how the player's character sees the world. Anyone familiar with the GameCube classic Eternal Darkness should have an idea of how sanity can affect the game's world.
While the Lovecraftian elements of the game are deeply embedded into its every dark corner, The Sinking City is actually more of a defective title in the style of L.A. Noire. That means that players will often receive requests and assignments that require them to investigate, interview, and ultimately solve the case. Unlike L.A. Noire, there are very few objective markers in the game or other clear points of direction. Instead, you'll be required to pick up on context clues and certain pieces of dialogue in order to understand where you should go next in the process of your investigation.
Put it all together and you've got a taut mystery thriller bolstered by certain horror elements that compliment the underlying noir story quite well. If that sounds too much like we're describing a particularly fine wine, just imagine a scarier version of L.A. Noire with tighter gameplay and you'll know why we're so excited about this one.
Here's what we know about The Sinking City. 
The Sinking City Trailers
The Sinking City is out this week and Frogwares has released a new trailer to celebrate:
This next video is a substantial look at an extended gameplay sequence that includes action, interrogation, and investigation. Take a look:
Here are the other trailers and gameplay videos released so far:
Further Reading: Call of Cthulhu Review
The Sinking City Release Date
The Sinking City will be released on June 27, 2019. It's coming to PlayStation 4, Xbox One, and PC.
Matthew Byrd is a staff writer for Den of Geek. He spends most of his days trying to pitch deep-dive analytical pieces about Killer Klowns From Outer Space to an increasingly perturbed series of editors. You can read more of his work here or find him on Twitter at @SilverTuna014.