News
The Settlers: Trailer and Release Date
Ubisoft looks to bring The Settlers franchise into the modern age.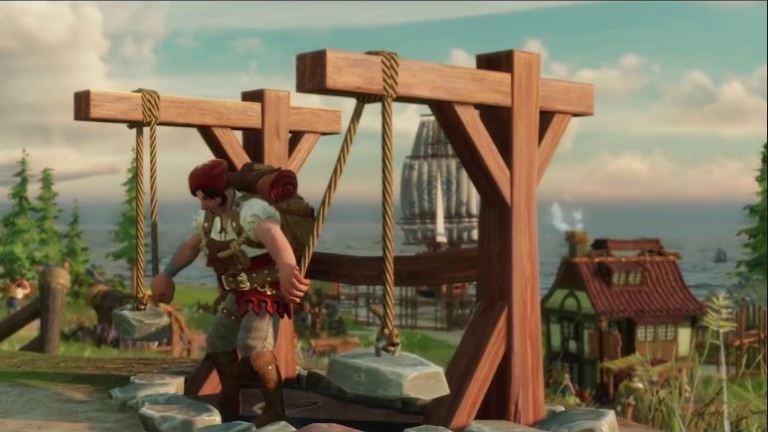 At Gamescom 2018, Ubisoft announced they are reviving/rebooting The Settlers franchise. 
If that name leaves you scratching your head, don't feel too left out. While The Settlers has been around since 1993, the series has slipped further into obscurity even as new installments have been released. The latest entry into the main series, 2010's The Settlers 7: Paths to a Kingdom, was criticized for its steep learning curve and lack of innovation. 
While we don't know much about this new entry in the franchise, simply called The Settlers, the fact that it's not referred to as The Settlers 8 is interesting in and of itself. It could just be that the studio wanted to avoid getting into Friday the 13th sequel range by slapping the number eight in the title, but we think there's a good chance that this project is being seen as kind of a reboot for the franchise. 
That theory is supported by the fact that this game will utilize Ubisoft's Snowdrop engine. That engine upgrade certainly seems to have contributed to The Settlers leap in visual quality and said leaps on visual quality tend to be accompanied by slight simplifications of old-school strategy/RPG titles. As such, we think that this new game might aim to appeal to a wider selection of players who aren't as familiar with the intricacies of the older games in the series. 
Speaking of the older games in the series, it seems that Ubisoft is re-releasing the first seven games in The Settlers franchise in a special collection called The Settlers: History Collection. Each of the titles in this collection will be upgraded for modern PCs, but it's not clear at this time whether that means they will be upgraded to run on modern PCs or if they will receive gameplay and visual updates as well. 
The Settlers is expected to release in Fall 2019, while The Settlers: History Collection should arrive for PC on November 15th. 
Matthew Byrd is a staff writer for Den of Geek. He spends most of his days trying to pitch deep-dive analytical pieces about Killer Klowns From Outer Space to an increasingly perturbed series of editors. You can read more of his work here or find him on Twitter at @SilverTuna014.