News
The Settlers of Catan Movie Adaptation Is in Development
The game that taught us the perils of a sheep-heavy portfolio is coming to the big screen.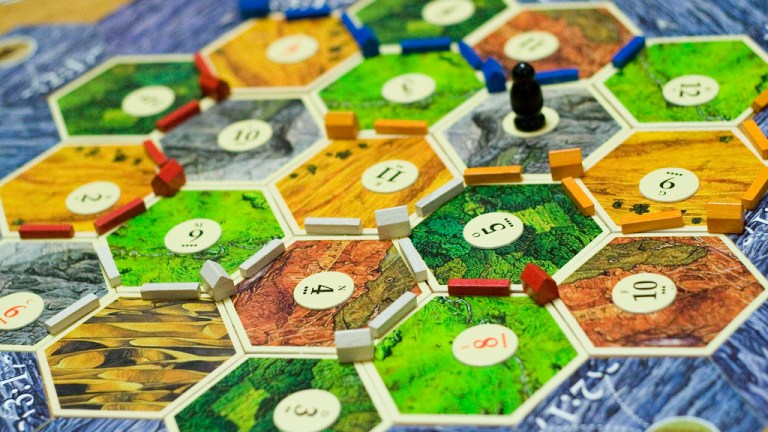 Sony Pictures is currently attempting to adapt the 1995 board game The Settlers of Catan into a feature film.
There has been no confirmation that the studio has acquired the rights to this movie yet, but it seems they are aggressively pursuing it. There are even talks of turning the eventual adaptation into a franchise.
At present, it's believed that the film will be produced by Gail Katz (Air Force One, The Perfect Storm), Dan Lin (It, Sherlock Holmes, The Lego Movie), and Jonathan Elrich (Netflix's Death Note). 
Meanwhile, Blaise Hemingway will be drafting the screenplay. Hemmingway previously wrote a 2006 short film called The Bracelet, but most of his writing credits relate to pre-production works. 
Gail Katz has stated that "We're excited to be working with Sony to bring the iconic world of Catan to life. As huge fans of the game, we're struck by the endless possibilities of stories that it could inspire. It's not every day that you have the opportunity to work in a world beloved by millions of people, and expand its story for the screen."
There is no director attached to the project at this time. 
There's no denying that The Settlers of Catan is a very popular property. It's believed that the game may have sold close to 20 million copies worldwide. However, it's far from a plot-heavy game. Aside from a vague mention that you are playing some of the first inhabitants of the island of Catan, there's no real story to speak of in the game. 
As such, this project will likely go one of two ways. It will either be a surprisingly clever take on a popular board game property (1985's Clue) or it will be 2012's Battleship. 

Read the latest Den of Geek Special Edition Magazine right here!