News
The Ryan Lambie Column: the gaming highs and lows of 2008
Ryan kicks off 2009 by looking back at the gaming highlights and lowlights of the year before...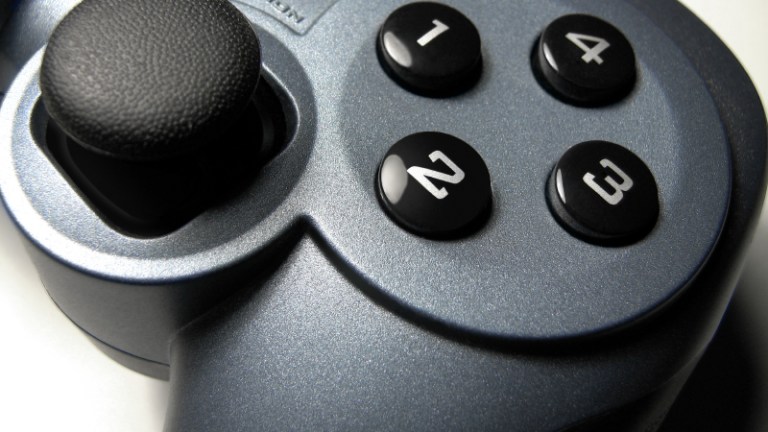 As 2008 is now just behind us (and there are, actually, fewer than eight hours to go as I write this), what better time to reflect on what an excellent year it's been for games. The economy may have gone into meltdown over the past twelve months, but the games medium has thrived, with some stunning releases on all platforms.
Grand Theft Auto IV was one of the year's most obvious successes – it may have been hyped like a Hollywood summer blockbuster, but unlike, say, the depressingly average fourth Indiana Jones movie, the marketing frenzy was entirely justified. The amoral missions may have been largely the same as in previous iterations, but the introduction of new anti-hero Niko Bellic, plus the sheer size of the landscape, made it seem like an entirely new game. It was the same sandbox gameplay we'd all seen before – but the sandbox was never bigger or looked better.
The Wii may not have had the processing grunt to cope with a port of GTA, but Nintendo's diminutive console had some surprises all of its own. Suda 51's No More Heroes was easily the year's weirdest game to be officially released in Europe, mixing a strange, nihilistic plot (about a cocky assassin with a lightsabre and a love of anime) with violent, decidedly family unfriendly gameplay. Its retro-chic visuals and ropey open-world elements may have turned some mainstream players off, but its imaginative use of the Wiimote during sword-happy combat made it a cult classic.
Elsewhere, Nintendo's own Super Smash Bros Brawl proved to be the year's best game for the Wii by far. Its simplistic controls masked a surprisingly deep range of moves, and the game's plethora of single and multiplayer modes provided hours of fighting action. And where else could you find Pikachu beating up Solid Snake with a giant hammer?
Perhaps the most pleasant surprise of the year was Ubisoft's reboot of Prince of Persia; while it was clear from the outset that the new Prince would look glorious, many fans of the Sands of Time were disturbed to hear that the much-loved time reversal mechanic from the earlier trilogy had been shelved, while others were just as skeptical about the game's abolition of death. The finished product proved everyone wrong – and while some have argued that the game can prove a little repetitive and isn't quite as open-world as they'd expected, there's no denying that it's an exhilarating and visually stunning addition to the franchise.
Polyphony Digital may have managed to dupe desperate fans into paying thirty quid for a playable demo of Gran Turismo Prologue, but Codemasters unexpectedly stole the show when they released Racedriver GRID. Easily the best driving game of 2008, GRID featured incredible graphics and convincing physics.
Honourable mentions should also go to: Gears of War 2, Fallout 3, Far Cry 2, and far too many other games to list here.
While 2008 has seen an absurd amount of truly excellent big-budget releases, the year has been a fantastic one for independent developers too. Dylan Fitterer's Audiosurf flew the flag for the indies earlier in the year, and proved that, thanks to the advent of Steam, a game coded by one man in his bedroom could still hold its own against the might of larger studios.
The Wii's digital download service, Wiiware, opened with a bang in March; Lost Winds was one of the earliest releases, and proved to be an absolutely stunning game. Its platforming antics may have been all-too-brief (a two hour campaign at best), but it was lovingly crafted, gorgeous looking and one of the few titles to use the Wii's unique control system with any kind of imagination or verve.
Standing head-and-shoulders above the year's other independent offerings was Jonathan Blow's remarkable Braid. It was one of those games that made me glad to own an Xbox 360; it took the antique 2D platforming concept of Super Mario Bros and turned it on its head – each screen brought its own unique challenges, introducing a time-control mechanic so ingenious you wonder why nobody thought of it before.
The LowsOf course, there were a few disappointments in 2008 as well. Nintendo may have brought us the fantastic Super Smash Bros in June, but they certainly put their feet up for the rest of the year; witness their decidedly half-arsed showing at the E3 expo, the non-game weirdness of Wii Music and the fact that Animal Crossing: Let's Go To The City was exactly the same as all its predecessors.
Scoring an own-goal for PC gaming, Will Wright's eagerly-awaited Spore annoyed everyone with its hideously pernicious DRM. For some reason, EA thought it acceptable that Spore could only be installed three times – understandably, the game-buying public thought otherwise, and an unpleasant backlash was played out on the comments pages of Amazon.com. Despite EA's attempts at reparations later in the year, the damage had already been done – according to the weblog Torrentfreak, Spore has topped the list of the year's most pirated games, with around 1.7 million copies of the game downloaded since release.
Looking forward to 2009:As Sony announce the loss of 6,000 jobs and Microsoft prepare to lay off 17 percent of their staff, you'd be forgiven for thinking that 2009 will be a bleak year for games. Fortunately, with the stunning-looking Resident Evil 5, Streetfighter IV and bloodthirsty horrorfest F.E.A.R. 2 on the way, things don't look so bad after all.
And let's not forget that Alan Wake and Aliens: Colonial Marines are both scheduled to escape from development hell in '09, too… though I wouldn't hold your breath.
Ryan writes his gaming column every week at Den Of Geek. Last week's is here.
5 January 2009