News
The Ryan Lambie Column: How Santa is killing the games industry
The rush to get games out at Christmas is leaving many really good titles without the rewards they deserve...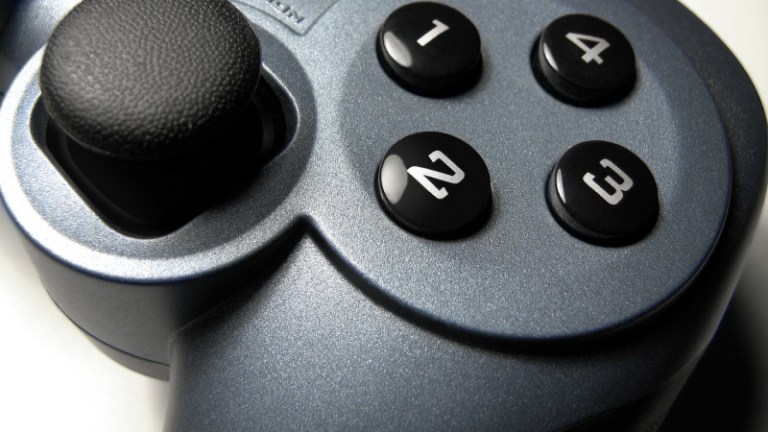 There's just two weeks until Christmas, and I'm feeling anxious. As usual, the games industry has decided to release almost all their best titles within the space of three weeks. And this year, the sheer number of excellent games, ones that I'd genuinely love to own, is overwhelming.
Prince of Persia, Far Cry 2, Tomb Raider: Underworld – just some of the genuinely excellent games that have been released this month. And while I can understand the games industry's thinking – that games make ideal Christmas presents – there really has been an absolute saturation of new titles.
It doesn't take a marketing genius to realise that releasing too many high profile games at once is going to cause problems and, as computerandvideogames.com pointed out earlier this week, we're already seeing the first casualties. Games such as Left 4 Dead, Resistance 2 and Banjo-Kazooie: Nuts & Bolts have all sold far less than expected, and even LittleBigPlanet hasn't been a runaway success, despite glowing reviews. The reason for this is obvious: there are simply too many games to choose from.
Few gamers could afford to buy more than two or three titles per month, even in the most financially prosperous times – and the looming cloud of recession certainly doesn't do much to loosen the purse strings.
What I found most bizarre was Electronic Arts' decision to release Mirror's Edge at this time of year; why pit an eccentric, virtually violence-free game about parkour against the might of such crowd-pleasing fodder as CoD 5 or Gears of War 2? If it had been put out at a less fraught time on our calendar, it may have had the chance to sell a few more copies, and maybe build up a bit of a cult following. Released at Christmas, it's simply lost in the crowd – as its failure to even reach the top twenty attests.
And while it's rather galling to see a game as genuinely pants as Need for Speed: Undercover riding high in the charts, while other infinitely better ones like Left 4 Dead languish in relative obscurity, you can't lay the blame solely at the feet of the punters – sequels to well established franchises (even ones like NFS, which jumped the shark years ago as far as I'm concerned) are always going to sell more readily than a completely new concept.
This is why I'm also a little worried for Ubisoft Montreal's Prince of Persia – it may be based on a hoary, twelve-year-old IP, but it's such a departure from its predecessors that it's a far more risky proposition for the average gamer than a fourth instalment in the Sands of Time series. But despite its singularly positive critical reception, the response from the gaming public so far (at least, if comments left on internet forums can be believed) appears to be 'this looks great – shame I can't afford to buy any more games this month.' Others say they'd rather wait until next year, when prices will inevitably drop.
I simply don't understand how the current 'tactic' – where every publisher releases their biggest title in more-or-less the same week and simply hopes for the best – benefits the consumer or the industry itself. In an era when games can take several years and millions of pounds to produce, why take such a risky gamble? It seems as though the publishers are trying to ape the movie industry's 'holiday blockbuster' phenomenon, which is ridiculous. Not only do games cost several times more than a cinema ticket, they take far, far longer to complete. Even the richest, most dedicated gamer would struggle to play through all the titles we've seen this month – Fallout 3 would take weeks by itself.
At least Capcom has been sensible enough to buck the trend. The latest instalments in their biggest franchises, Street Fighter IV and Resident Evil 5 (which both look absolutely incredible) won't be released until February and March respectively.
While 2008 has been a truly excellent year for games, I think it's also been a year when the industry has had to learn some harsh lessons: both EA and, to a lesser extent, Rockstar have surely learned that unnecessarily restrictive DRM can be just as harmful for sales as the piracy they were trying to prevent.
And when the crackers have all been pulled and Christmas is finally over, I hope the games industry will take a long look at the season's sales figures and see the ridiculous blunder they've collectively made; thanks to their obsessive pursuit of profit, Santa's sleigh became so ridiculously weighed down that the he could barely make it off the runway.
Ryan writes his gaming column every week at Den Of Geek. Last week's is here.