News
The Ryan Lambie column: games to films
Ryan wonders when - and if - a truly great game>film conversion will ever grace our screens...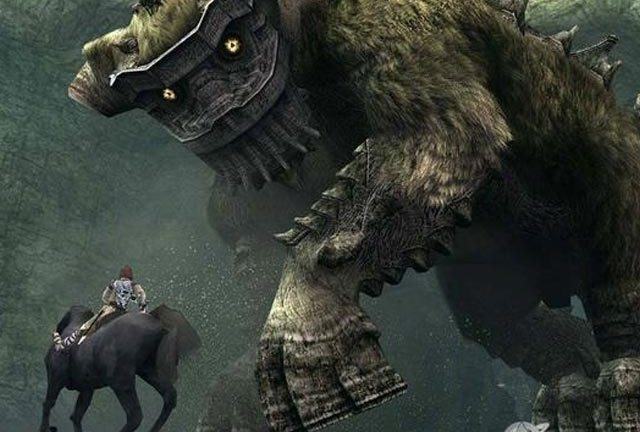 By now you'll probably have already read the news: Columbia Pictures are making a film version of Shadow Of The Colossus. In theory, this is a fantastic idea; as several movie news outlets have already pointed out, Fumito Ueda's 2005 classic is a hugely cinematic game to begin with – featuring a lone warrior fighting colossal, citadel-like beasts on a lonely widescreen vista with only his loyal steed for company. It's epic, emotionally engaging and there's even a sucker-punch twist ending.
But there's just one, tiny problem: Hollywood. The likelihood of the game's bleak and surreal beauty making it to the screen intact is less than zero; its solitary protagonist, who gallops wordlessly through an almost monochrome landscape to slaughter the eerie and strangely sympathetic colossi, will almost certainly prove too bleak for LA's cash-chasing executives.
This means that fundamental changes will have to be made – horrible, depressing changes. The almost dialogue-free narrative will be the first to go; Pixar may have just about got away with a near-silent first act in Wall-E, but a video game adaptation aimed at popcorn munching teenagers? Highly unlikely. And if the Hollywood execs demand plenty of expositional dialogue, that leaves the screenwriter with two options: give Agro, Wander's horse, a speaking role – a thought too dreadful to contemplate – or, just as unpleasant, introduce a completely new character who can fit into the typical 'buddy' role and make stupid jokes or utter the inane but inevitable line 'let's get out of here'.
The news that script writing duties will be undertaken by Justin Marks isn't exactly encouraging either – his last project was the dire Streetfighter: The Legend Of Chun-Li.
What a decent Shadow Of The Colossus adaptation needs is an action director who understands how to mix pace and pathos with CG and violence – a Park Chan Wook, perhaps or Guillermo Del Toro – and financial backers with the integrity and balls to leave Ueda's desolate landscape and plot as it is.
As you've probably gathered by now, I don't hold out much hope for Colossus: The Movie, but then I think I've got good reason to be cynical. Just look at Hollywood's previous attempts at video game adaptation: Dead Or Alive, Resident Evil, Street Fighter, Hitman, Mortal Kombat, Double Dragon, Tomb Raider, Doom. All a pointless waste of time, actors, cameras, costumes and clapper boards. Even last year's Max Payne, which lead actor Mark Wahlberg at least implied wouldn't be as dreadful as its predecessors ('It's probably one of the edgier roles I've played but also the most layered' he said in a pre-release interview), proved to be little better.
And Shadow Of The Colossus isn't the only game to movie adaptation to hit the headlines this week – Gore Verbinski has just told Disney that he won't be directing a fourth Pirates Of The Caribbean, and will instead be focusing his attention on a movie based on Bioshock. While I have a fair amount of faith in Verbinski's film making abilities (the first Pirates was excellent, as was The Weatherman), the fate of the Bioshock film rests largely in the hands of its financiers; will they retain the complexities of the utopia-gone-sour original, the moral ambiguities and the occasionally horrific overtones? I hope so, but probably not.
It's ironic, in fact, that as Hollywood movies have begun to borrow so many adrenaline-inducing moments from video games – for example, watching the Fast And Furious franchise is like watching someone else play Burnout, and the fourth Indiana Jones movie looked like a bad cutscene from Tomb Raider or Uncharted. Despite the ever increasing presence of computer generated imagery in blockbuster movies, a genuinely watchable video game-based film has so far proved elusive.
And if Hollywood couldn't make a watchable kung-fu movie out of a brain dead beat-em-p like Dead Or Alive, what chance do they have with the comparatively literary subtleties of Shadow Of The Colossus or Bioshock?
Ryan writes his gaming column every week at Den Of Geek. Last week's is here.