News
The RetroN HD is a Tempting Alternative to the Discontinued NES Classic Edition
One of the easiest ways to revive your NES collection has arrived at the perfect time.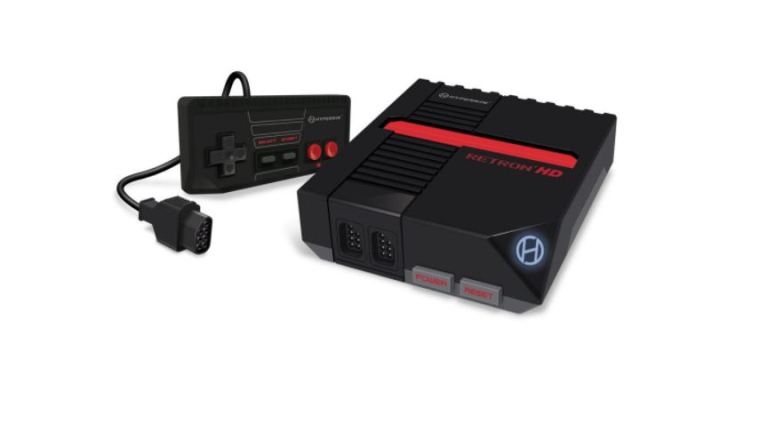 Before Nintendo decided to enter the hardware emulator game with the release of the NES Classic Edition, manufacturing company Hyperkin has been fulfilling gamer's retro hardware needs with their eclectic mix of redesigned classic consoles. 
Now that Nintendo has pulled the NES Classic Edition from store shelves, it's nice to know that you can still rely on Hyperkin to produce a worthy Classic Edition substitute that is arguably superior to Nintendo's retro device in many ways. 
The RetronN HD doesn't sport the Classic Edition's nostalgic design, classic controllers, or built-in NES library. It does, however, allow you to play any NES game you'd like so long as you happen to own the cartridge for said game. Yet, the RetronN HD is a bonafide NES recreation that isn't limited to a small number of pre-installed ROMs. If it was released for the NES -or a PAL regional equivalent version of the console – then the RetronN HD can play it. 
However, the RetronN HD is much more than just a slightly altered take on the NES. As the name suggests, this console can play your NES library in full 720p. The effect is similar to the visual upgrade seen in games like The Disney Afternoon Collection in that the RetronN HD doesn't provide a full HD remake of these classic games, but it does help ensure that these retro titles retain their classic visuals while also looking their very best.
Assuming you possess the cartridges in question, the RetronN HD is a remarkably hassle-free way to experience classic NES games. It comes with a classic-style controller (complete with 10-foot long cable), an HD cable, a micro USB charger, and a 16:9/4:3 ratio switch feature for those that want to choose between upgraded and untarnished classic visuals. 
Best of all, the RetronN HD is actually in stock, fairly cheap ($39.99), and expected to begin shipping on May 25th. 
While the RetronN HD's looks lack the timeless appeal of the NES Classic Edition, this is a fascinating alternative for those who either missed out on the Classic Edition or were disappointed that Nintendo's consoles limited modern gamers to a small sample of the NES library.