News
The Nintendo Switch Has Outsold the Wii U
Try to act surprised.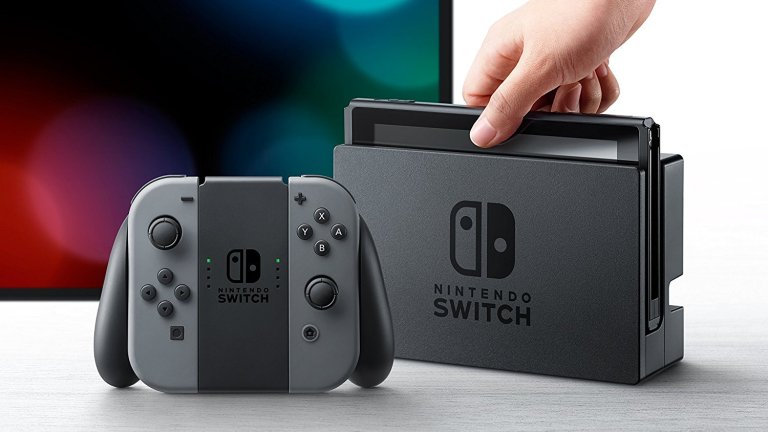 In what may just be the most inevitable milestone in video game history, Nintendo has announced that the Switch has officially outsold the Wii U. 
In less than a year, Nintendo has sold 14 million Switches. A reported 7.23 million of those units were sold in the last quarter alone. By the end of last December, Nintendo had reportedly sold about 14.8 million Switches. 
As you might imagine, the success of the Switch has translated into a ton of cash for Nintendo. The company's earnings reports indicate that Nintendo experienced a 261% revenue bump from last year. They took in about $4.44 billion in revenue during the last recorded fiscal year. However, it's important to remember that not all of that revenue comes from the Nintendo Switch.
"For the Nintendo Switch software, Super Mario Odyssey was released in October and has been a big hit, with global sales reaching 9.07 million units," reads the report. "Mario Kart 8 Deluxe, released in April, has sold 7.33 million units, and Splatoon 2, released in July, has sold 4.91 million units, bringing to 8 the total number of million-seller titles for this fiscal year including the titles of other software publishers.
Nintendo also stated that they saw a slight bump in 3DS sales during the holiday season. It seems the most recent Pokemon titles – Pokemon Ultra Sun and Ultra Moon – may have triggered a slight spike in that system's sales. On top of all that, Nintendo reported strong earnings from the Super NES Classic Edition, their downloadable markets, their mobile gaming endeavors, and their Amiibo line. 
What we're getting at here is that Nintendo is doing quite well. Some have speculated that the Switch's second-year success will be tied to how many major releases Nintendo can churn out in 2018, but the Switch's ability to attract so many third-party developers may make it immune to the woes suffered by other Nintendo console in-between the release of major Nintendo games.