News
The New Pokemon Movie Has Made a Major Change to Pikachu
A few seconds of dialogue had Pokemon fans scrambling for answers.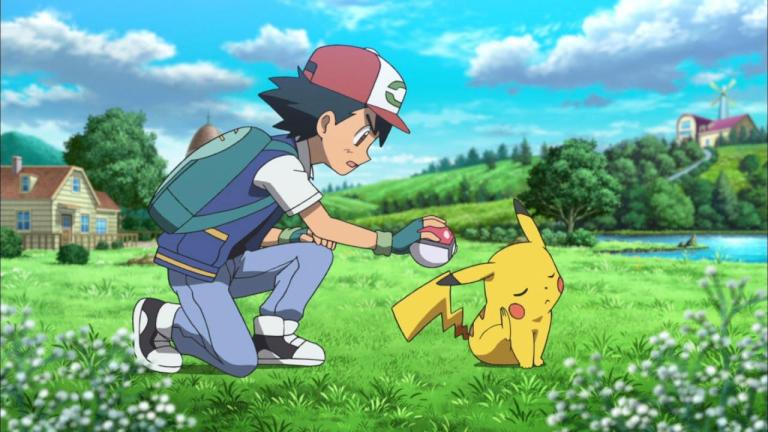 This Pokemon article contains spoilers…
In case you haven't been following the Pokemon cinematic universe as closely as you may have in 1999, there is a new Pokemon movie out in the wild. 
Pokemon the Movie: I Choose You! is the 20th Pokemon film released thus far. It is a loose retelling of the famous Indigo League storyline that kicked off the original Pokemon animated series. This version, though, does alter some of the key events in the original story quite significantly. 
However, there is one alteration that is getting under the skin of fans more than any other. We'll warn you now not to read on if you plan on finding a way to catch this movie during its limited, Fathom-fuelled theatrical run. 
Now that we've got the disclaimer out of the way, let's talk about the film's ending. 
During the closing moments of Pokemon the Movie: I Choose You!, Ash shares some words with his longtime Pokemon companion, Pikachu. Typically, Pikachu would respond to these words by reciting his own name. Not this time, though. This time, Pikachu had something much more substantial to say:
Yes, Pikachu is apparently capable of saying whole words. He even speaks English. While it's no doubt emotional to hear Pikachu tell Ash that he always wants to be with him, not every fan was caught drying their eyes following this seemingly big moment. Actually, many of them found themselves uttering a few key phrases that we'll also probably never hear in a Pokemon movie. 
In fact, many fans are scrambling to justify this turn of events within the context of Pokemon's mythology. The leading argument is that this was all some kind of hallucination or dream sequence. At least that's the theory that Kate Bristol, the American voice actress responsible for Pikachu's dialog, is throwing out there. In an interview with The Guardian, she confessed that the entire cast and crew found the moment to be a bit surreal. Having said that, she also believes that the original Japanese dialog and voice acting makes it a little more bearable than it is in the international release. 
It remains to be seen whether Nintendo will treat this dialog as canon and whether Pikachu will continue to speak full sentences in the future. However, we strongly suspect that the overwhelmingly negative reaction that this moment seems to be attracting from Western fans will likely discourage Nintendo from pursuing that particular creative path in the future.