News
The Missing: New Game from Creator of Deadly Premonition Teased
From the designer of the incredibly strange Deadly Premonition comes The Missing. Here's Swery himself with a quick teaser...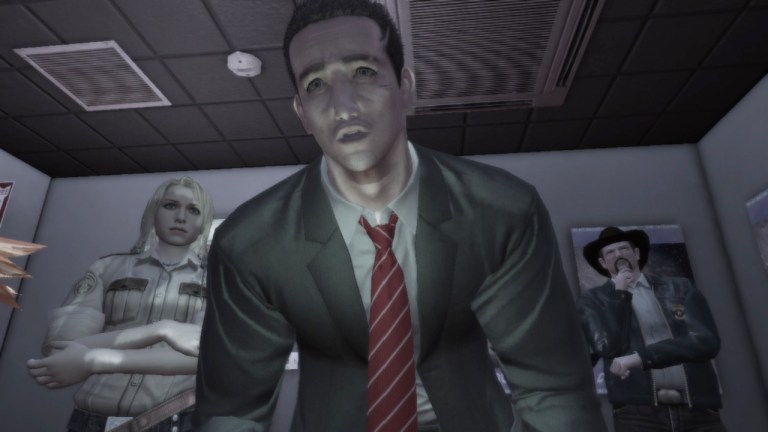 Anyone who's played Deadly Premonition probably won't forget the experience in a hurry. A deeply strange survival horror adventure, its story and tone was evidently cribbed from David Lynch's Twin Peaks, but its eccentricities uan far deeper than its story and visuals. This is a game, after all, that features some distinctly lumpen controls, visibly shoddy programming, odd mini-game digressions, and a protagonist whose beard constantly grows as you play.
With stuff like that going on, Deadly Premonition understandably garnered a cult following, and its creator, Hidetaka "Swery" Suehiro, is now something of a gaming celebrity. 
Swery's eccentricities look certain to continue in his next game, simply titled The Missing. We know almost knothing about it yet other than it'll be a console title and will emerge at some point in 2018. Swery announced the trailer in a little YouTube video, which you can watch below:
Expect to encounter stock footage of healthy-looking people walking around in various settings, splashes of blood, some footage of an astronaut on the moon, and a cow's skull sitting in a desert. 
In between, Swery himself sits before the camera, surrounded by foliage and stuffed monkeys. What on Earth's going on here? Currently, it's anyone's guess. At this stage, we wouldn't be surprised to see a further video of Swery undoing his huge coat to reveal that his body's made entirely of eels.
More on The Missing as we get it.