News
The Missing: Gameplay Trailer for Deadly Premonition Director's Next Game
No one can be told what The Missing is. They have to discover for themselves by watching this bizarre trailer.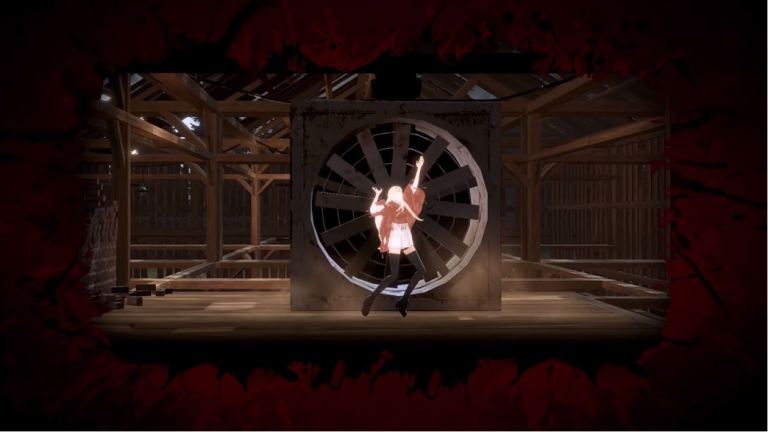 Deadly Premonition director Hidetaka Suehiro's next game, The Missing, shows off its strange side in this new gameplay trailer. 
While we wouldn't expect something "normal" from the mind that brought us Deadly Premonition (an odd blend of Twin Peaks, Silent Hill, and B-horror movies), this trailer is an especially bizarre way to show off his next title when you consider just how little we know about it. 
What we know about The Missing after having watched this trailer is that there's no shortage of ways that your character can die in this game. From falling down holes to being assaulted by what appears to be a giant monkey toy with cymbals, we can confidently say that The Missing will not rely on a stock animation to convey the fall of its protagonist. Indeed, it looks to feature Limbo levels of demise variety. 
Whatever else The Missing features remains up for debate. This trailer confirms that at least most of the game will utilize a pseudo-2D perspective used to convey quite a few dangers. We can also see that the game will touch upon some of the dreamlike surrealism and strange speech patterns that we saw in Deadly Premonition.
We don't even know is what the game is actually about. The title suggests that someone – maybe multiple people – are missing, but Swery remains coy regarding who this missing person is or how the game's protagonist fits into the search for them. He's even suggested that the idea of something "missing" can be interpreted to mean something within a person that's no longer present or prominent. 
At this rate, we'd be very surprised if we hear too much more information about The Missing ahead of its release on PS4, Nintendo Switch, PC, and Xbox One sometime later this year. 
Matthew Byrd is a staff writer for Den of Geek. He spends most of his days trying to pitch deep-dive analytical pieces about Killer Klowns From Outer Space to an increasingly perturbed series of editors. You can read more of his work here or find him on Twitter at @SilverTuna014. 
Read the latest Den of Geek Special Edition Magazine Here!