News
The King of Fighters Animated Series Coming in the Spring
Here's hoping that it comes to the West and is better than that 2010 movie bearing The King of Fighters name.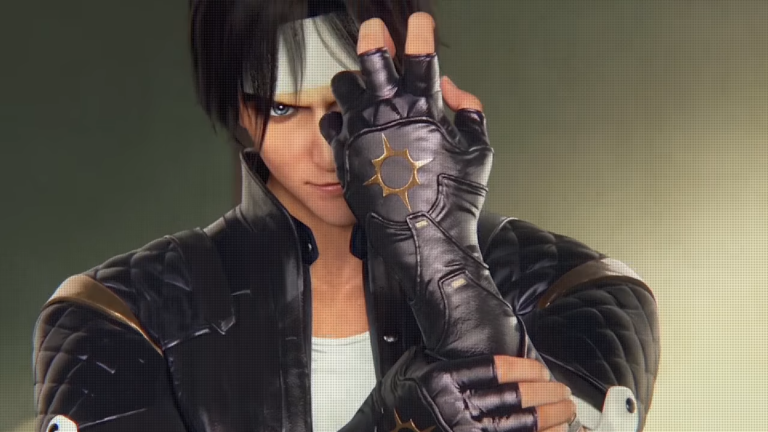 With its larger-than-life characters and vibrant art style, The King of Fighters series has always resembled an interactive animated series. Now, someone is simply bridging the gap by turning the King of Fighters franchise into an animated series.
Called The King of Fighters: Destiny, this series is being produced in China and is set to start airing there in the spring. There is no word on whether or not it will be distributed elsewhere, but it does look like the showrunners are ditching the hand-drawn style of early King of Fighters games in favor of a CG design style. Given how beautiful those early games looked, that particular decision is a bit of a bummer. 
If you're not as familiar with the King of Fighters franchise as you are with, say, the Street Fighter and Mortal Kombat games, that's likely because it never really enjoyed the mainstream success that those franchises did. It is, however, widely respected by both fighting game fanatics and genre developers for its vibrant environments, complex mechanics, and memorable characters. 
The series' plot is also quite impressive given that it's far from the focus of these games. The original game revolved around a standard fighting tournament and involved a touch of mysticism, but the franchise's plot has evolved over the years to incorporate the personal stories of its characters as well as the influence of the NESTS corporation. 
This won't be the first time that someone has adapted the popular series into another medium. The first King of Fighters manga began in 1995, and a short web series based on the fighting games ran in 2005. There was also a live-action The King of Fighters film released in 2010, but for reasons most obvious to those who have suffered through that particular movie, it is not considered to be part of the series' otherwise proud legacy. 
Here's hoping this new venture fares considerably better.