News
The Game Awards 2018 Date, Time, How to Vote, and Announcements
The Game Awards are here! Here's what you need to know about gaming's premier award show...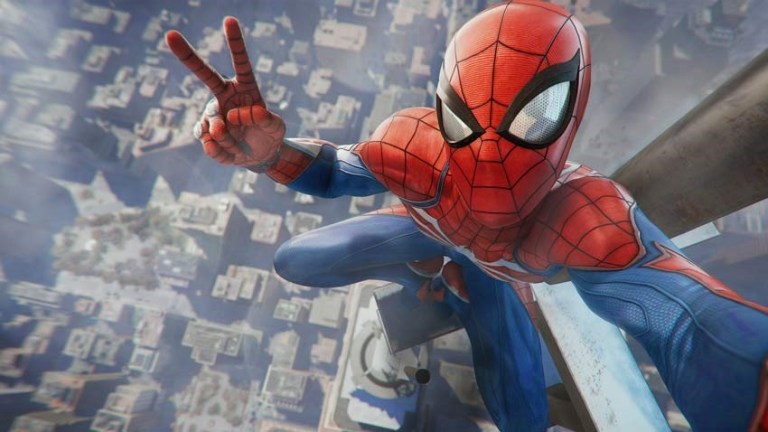 The Game Awards 2018 will celebrate the year in video games, recognizing the greatest achievements in both AAA and indie gaming. This year's show features huge titles such as Red Dead Redemption 2, God of War, Marvel's Spider-Man, Fortnite, and Call of Duty: Black Ops 4. Indie hits such as The Missing, Celeste, and Return of the Obra Dinn are among the titles that represent the impressive list of smaller-budget games. 
In terms of nominations, God of War and Red Dead Redemption 2 are this year's most nominated games, with eight nominations each. It's not surprising considering these are two of our favorite games of the year. Marvel's Spider-Man, Spidey's excellent return to consoles and PC, follows with seven nominations, including Game of the Year. Assassin's Creed Odyssey, Celeste, and Fortnite have four nominations, while Monster Hunter: World, Call of Duty: Black Ops 4, Destiny 2: Forsaken, and Detroit: Become Human each have three. 
You can read about the nominees and winners here. We've also made some predictions as to whom might win each category. Much is going to come down to whether the voters were more charmed by Red Dead Redemption 2 or God of War. Let's just say we think the race will be pretty one-sided. 
Here's everything else you need to know about The Game Awards:
The Game Awards 2018 Date and Time
The Game Awards will air on Thursday, Dec. 6 at 8:30 pm ET from the Microsoft Theater in Los Angeles. Tune into our live stream to watch all the action!
The Game Awards 2018 Vote
The winners are determined by a blended vote between the voting jury (90%) and public fan votes (10%). Fans can vote for their favorite games on TheGameAwards.com and The Game Awards Discord server in all categories, and also via Twitter DM, Facebook Messenger, as well as using voice on Alexa and Google Assistant in select categories. Fan voting closes on Wednesday, December 5 at Midnight PT.
The Game Awards Announcements
Awards aren't the only reason to watch this year's show. Expect some big reveals during The Game Awards. Rumor has it that BioWare will hit the stage to announce the next Dragon Age game while FoxNext Games will reveal Alien: Blackout, the next title in the space horror series. 
Until recently, many fans expected that Rocksteady would also make an appearance to finally unveil its next superhero project, a game many thought would star Superman. Unfortunately, this rumored spiritual successor to the Batman: Arkham games is nothing more than a rumor, one studio co-founder Sefton Hill shut down earlier this month. Rocksteady won't even be at the show. 
That said, Fortnite fans will be delighted to hear that Epic will be at the show to unveil everything you need to know about the game's upcoming seventh season. Will we finally find out what that mysterious storm is all about? We'll just have to wait and see. 
Stay tuned for much more Game Awards coverage from Den of Geek!