News
The Evil Within 2 Trailer, Release Date, & More News
This intense new trailer showcases Evil Within 2's dark side.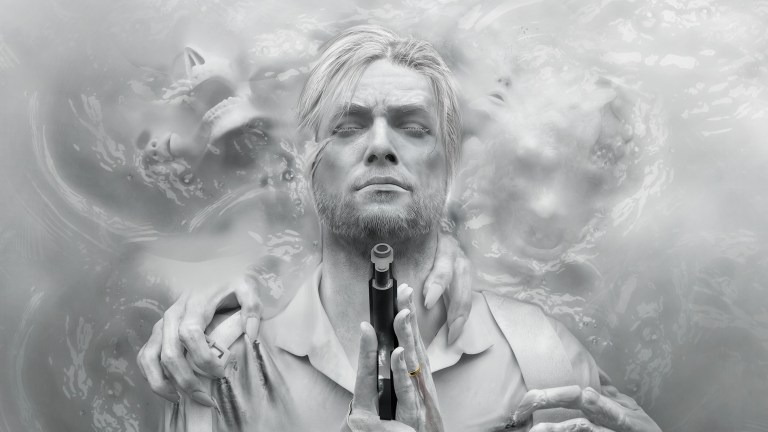 Horror returns to Bethesda with the sequel to the third-person psychological horror from Resident Evil creator Shinji Mikami. The Evil Within 2 once again features Detective Sebastian Castellanos as he faces off against the nightmarish creatures that populate an evil distorted reality full of horrors. 
Here's everything we know about the game:
The Evil Within 2 Trailer
The latest Evil Within 2 trailer is all about time and how you never have enough of it. There's also some creepy looking cultists and a few demon things. Also, there's a machete that shoots fire. Actually, we probably should have led with that…
Regardless, Evil Within 2 continues to look pretty great. Check out the new footage below: 
A new trailer has arrived, and it's all about Stefano Valentini, a twisted artist who takes grisly photos of his victims and displays them as masterpieces. "You'll see examples of his work scattered throughout Union – from grisly photographs of his victims, to the 'moment of death' tableaus he creates, capturing the last seconds of a person's life in a tangible, looping scene," says Bethesda about the character. Check out the trailer below:
This next The Evil Within 2 trailer, titled "Survive," offers a brief glimpse at the game's mysterious plot as well as our first look at the sequel's increased focus on stealth and survival-based gameplay. 
Check it out:
Bethesda confirmed the existence of The Evil Within 2 at E3 2017 with this horrifying and surprisingly stylish reveal trailer:
The Evil Within 2 Release Date
The Evil Within 2 will launch on October 13 (Friday the 13th in case you are wondering) for PS4, Xbox One, and PC. 
The Evil Within 2 Details
Even though former Resident Evil director Shinji Mikami isn't directing The Evil Within 2, the legendary gaming horror icon revealed to IGN that he was nonetheless involved with the creative process. 
"I want Tango Gameworks to be a studio where young and talented creators are given a chance to succeed," Mikami said of the team handling the development of the sequel. "John [Johanas] has a lot of talent. An opportunity like this would have come his way sooner or later."
While Mikami stated that he believes "it was time for the younger talent to do their thing," he also revealed that he has been managing the overall direction of the studio. Mikami also noted that he doesn't keep up with every modern horror game, but he did play Resident Evil 7 and noted that it "was crafted beautifully."
As for The Evil Within 2, John Johanas stated that fans shouldn't expect a horror experience similar to recent hit titles like Alien: Isolation and Outlast.
"I think that type of pure horror gameplay is definitely compelling and I tend to enjoy it as well, but it can get a little overbearing if it goes on too long," said Johanas. "Not to give away too much, but just like the original, there are some times where you have to run and hide rather than fight, but for the most part The Evil Within 2 puts you in situations where, if you are prepared correctly, you can take on the enemies."
Johanas also noted that the original game's controversial cinematic aspect ration will be replaced by more traditional aspect options. Furthermore, he says that The Evil Within 2 is not an open-world game, but there are several large level sections that allow for some freedom of movement. 
Read and download the full Den of Geek Special Edition magazine here!