News
The Elder Scrolls Online: Morrowind Trailer and Release Date
Bethesda returns to the fabled setting of their classic 2002 RPG.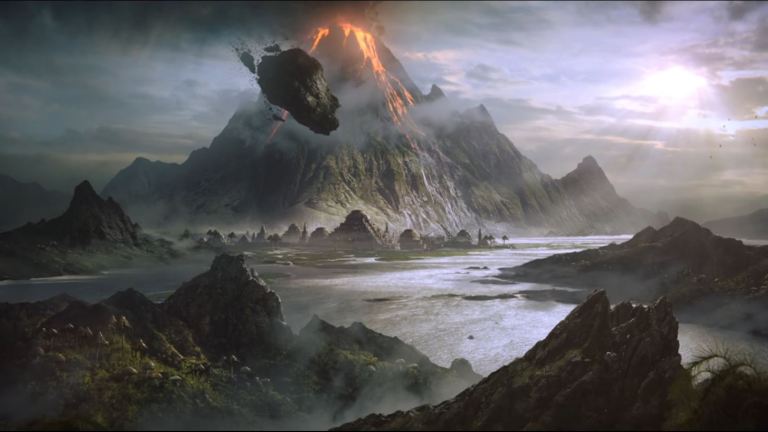 The Elder Scrolls Online has struggled to achieve the same level of success that the main Elder Scrolls games enjoy, but the latest updated to Bethesda's MMO may just bring in a new wave of longtime franchise fans. 
Bethesda announced today via livestream that The Elder Scrolls Online will receive a new expansion titled The Elder Scrolls Online: Morrowind. Yes, this expansion will finally allow players to re-explore the island of Vvardenfall.
While the Elder Scrolls Online had previously incorporated pieces of the Morrowind continent, this is the first time that Elder Scrolls Online players will be able to roam the same landscape featured in the classic 2002 RPG The Elder Scrolls III: Morrowind. However, the timeline of this world is going to be a bit different from the one of its original incarnation. The Vvardenfall of Elder Scrolls Online is a look at how the island was a few hundred years before the events of The Elder Scrolls III.
As such, it's quite likely that this new expansion will not be a pixel-perfect recreation of Vvardenfall as we knew it, but rather a reimagining of the landscape that will certainly feature a few notable landmarks. If previous expansions are any indication, you can at least expect this new piece of in-game real estate to be impressive in size and bountiful in new quests. 
Along with the new area to explore and all the wonders it contains, this latest expansion will introduce the Warden class to the game. This class utilizes Earth-based magic and is often assisted in battle by their ferocious bear companion. 
The Elder Scrolls Online: Morrowind is expected to release for Windows, Mac, PlayStation 4, and Xbox One on June 6. It will retail for $39.99, but new players will be able to purchase the base game plus the expansion for $59.99.