News
The Elder Scrolls: Legends Has Been Put On Indefinite Hold
Bethesda CCG title The Elder Scrolls: Legends will not receive future major content updates for the foreseeable future.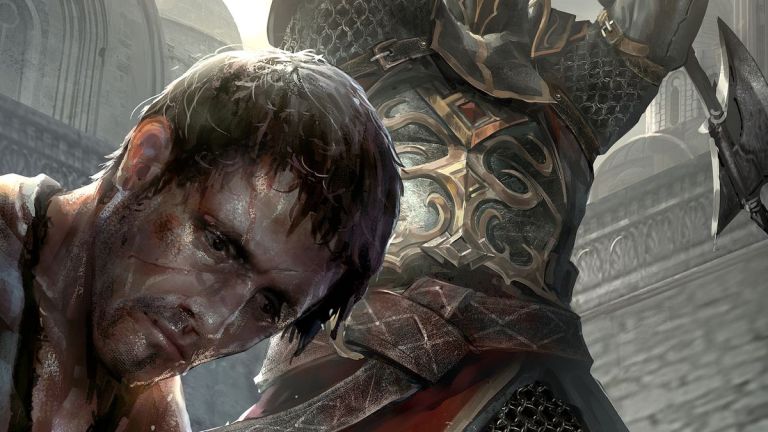 Bethesda is effectively shutting down further development of their CCG title The Elder Scrolls: Legends. 
"We would like to provide an update on Legends in regard to new content," says Bethesda via a Reddit post. "Our previous roadmap indicated we would be releasing one more set this year. We decided to put any new content development or releases on hold for the foreseeable future. This decision will not in any way affect the release and development of GAEA's Asia-specific version of Legends, which is operated separately, but will inform our decisions on content and feature development going forward."
Bethesda also announced that current Legends players will receive some free cards as a kind of "thank you" reward and confirmed that you will still be able to play Legends, complete in-game events, and receive regular rewards. However, it doesn't sound like the team has any plans to release any significant new pieces of in-game content now or in the near future. 
This isn't really that surprising. Elder Scrolls: Legends was released shortly after Blizzard's own CCG title (Hearthstone) and seemingly looked to recreate the success of that title. For the most part, it failed to do so. While fans are quick to point out some of the mistakes that Bethesda made regarding the development of the title and its updates, the hard truth of the matter in this instance may just be that the CCG market has failed to sustain multiple major video games based on existing properties. 
It's possible that Elder Scrolls: Legends makes a comeback, but we kind of doubt it. The question now is whether or not the failures of Legends say anything about the relative staying power of the Elder Scrolls franchise. We don't think the situation is quite that dire, but it'll be interesting to see whether Elder Scrolls Online is able to last until the much-anticipated release of The Elder Scrolls VI sometime in the seemingly distant future. 
In any case, we'll keep you update on any additional information regarding the future of Elder Scrolls Legends. 
Matthew Byrd is a staff writer for Den of Geek. He spends most of his days trying to pitch deep-dive analytical pieces about Killer Klowns From Outer Space to an increasingly perturbed series of editors. You can read more of his work here or find him on Twitter at @SilverTuna014.