News
The Division 2 Release Date, Trailer, Review, and News
What you need to know about The Division 2, including latest news, release date, trailers, and much more!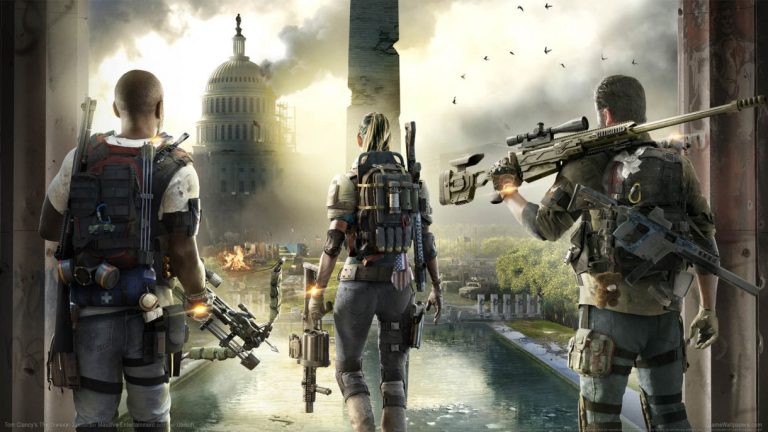 The Division 2, the sequel to the popular military loot shooter, is coming from Ubisoft.
"We're thrilled to announce that we are working on Tom Clancy's The Division 2, and that development will be led by Massive Entertainment in collaboration with Ubisoft Reflections, Red Storm Entertainment, Ubisoft Annecy, Ubisoft Shanghai, and Ubisoft Bucharest," reads a statement on the Ubisoft website. "The Division 2 will be powered by an updated version of the Snowdrop engine that enables us to realize our ambitions for the sequel, but more importantly, we're also taking everything we learned over the past two years and applying it towards the sequel to make sure we get it right."
Ubisoft has also stated that they are adding a new type of achievement to The Division which, when unlocked, will enable players to access special items in The Division 2.
The game takes place in Washington D.C. in the summer as opposed to the first game's NYC winter setting. Here's everything we know about the game:
The Division 2 Trailer
Check out the launch trailer below:
This private beta trailer for The Division 2 includes new footage as well as a look at what you can expect from the upcoming private preview.
This story trailer for The Division 2 reveals a little more about what to expect from the shooter's arching narrative and world.
This cinematic preview for The Division 2 that showcases a version of America that has succumbed to a biological plague. Those that remain fight to survive.
You can also watch the first trailer for The Division 2:
And check out a few minutes of gameplay!
The Division 2 Review
While we haven't played the game long enough for a proper review, we did spend a bunch of hands-on time ahead of the launch. You can read our preview here. Read an excerpt below:
Our main takeaway from this demo is that it made a very strong case for The Division 2's existence. The previous game in the series may not seem that old, especially given all the post-release support it received, but the big new world and all the fresh toys in The Division 2 – along with all those fun co-op missions – make this feel like a necessary new entry to the Tom Clancy gaming franchise. And with the addition of Black Tusk, this sequel is sure to challenge gamers in ways that The Division didn't.
The Division 2 Release Date
The Division 2 will arrive on March 15, 2019. It's coming to XBO, PS4, and PC.