News
The Division 2 Features a Big National Treasure Reference
Are you ready to steal the Declaration of Independence in The Division 2?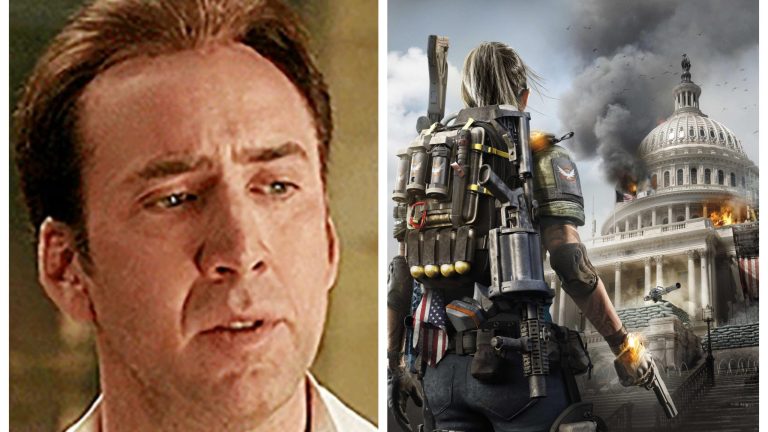 In a geek-pleasing example of art imitating other art, players of The Division 2's beta have discovered a hefty reference to the National Treasure film series: in the upcoming Tom Clancy shooter/RPG from Ubisoft, gamers are allowed – nay, encouraged – to steal the Declaration of Independence.
Since the game is set in and around Washington, with an early assignment (that we played in our hands-on preview) tasking players with winning back the White House to use as a Base of Operations, it shouldn't come as too much of a surprise that the developers have snuck in at least one reference to the American government's history in other multimedia franchises. We wouldn't be surprised to hear about more coy movie nods and Washington-specific Easter Eggs as players discover more in the game.
For now, this little story is sure to bring a smile to Nicolas Cage's legions of adoring fans. His character's theft of the Declaration of Independence was a key moment in the film National Treasure, of course, with the plot demanding he nab the historical document because of a secret map on its rear-side.
In Tom Clancy's The Division 2, the motivation for stealing the Declaration of Independence is a little bit different. There's no map, that we know of, but Polygon reports that all you need to do to pick up this mission is head over to D.C.'s National Records building. There you'll find a side quest, with the Declaration of Independence as your target. Your motivation, other than unleashing your inner Nic Cage, is to pick up the iconic document for sentimental purposes. There's a trigger-happy apocalypse going on, after all, so we'd better preserve some significant stuff from the old world.
We'll bring you more updates on The Division 2 as we hear them. The private beta is closed now, but an open one is believed to be coming soon. The game's full release is slated for March 15.