News
The Disney Afternoon Collection Compiles Six Classic Capcom NES Games
Some of the best licensed games ever made will be available in an HD bundle.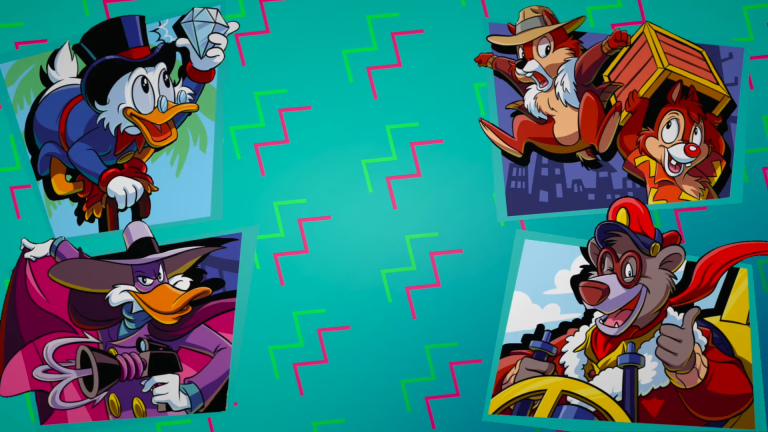 At a time when licensed games were seen as a quick way to make a buck off of an established property, Disney broke the mold by allowing Capcom to develop several classic NES games based on some of their television properties. 
Now, Capcom will pay homage to those glory days with the release of The Disney Afternoon Collection for Xbox One, PlayStation 4, and PC. 
Afternoon Collection is comprised of the NES versions of Darkwing Duck, DuckTales, Chip 'n Dale: Rescue Rangers, TaleSpin, DuckTales 2, and Chip 'n Dale: Rescue Rangers 2. These rereleases are being billed as HD remasters, but of course, there are only so many visual upgrades to be made to 8-bit titles. Then again, those who want the full graphical grit of the original games will be able to enjoy it through the collection's various visual filter options. 
Each remastered game will also include new features such as a time attack mode that allows you to live out your speedrun dreams, a boss rush mode that forces you to fight all the game's bosses in a series of battles, and an optional rewind feature that allows you to undo recent mistakes and give it another try. Additionally, fans can enjoy a museum feature that includes various materials from their original development process. 
So are these games worth playing again? Your mileage may vary, but many fans of 8-bit platformers maintain that these Disney classics rank among the systems finest contributions to the genre. DuckTales probably has the longest lasting legacy of the bunch, but if you've never played Darkwing Duck or Rescue Rangers, you may find that they have aged better than the rest of the collection. 
You'll be able to discover for yourself how well these Capcom classics have held up when The Disney Afternoon Collection releases on April 18th.