News
The current state of Xbox One launch exclusives
How does the Xbox One's exclusive launch line up stack up against the competition? We take a look...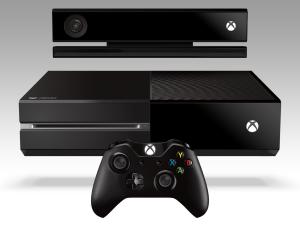 Given that exclusives are one of the most important elements of any console's armoury, it's important for both Sony and Microsoft to get in some early heavy punches if either console is going to emerge as the firm favorite in the sales war. Over time the battle between the PS4 and Xbox One will be played out like a digital tug of war, with the balance of power shifting to-and-fro, but these early days are all about catching the platform buyers early, and the more each company can lure in, the better. We've already established that the best way to do this is with exclusive games, especially given the two machines' similarities technically. Yes, Microsoft has now confirmed the Xbox One will release a week ahead of the PS4, on November 22, but the games will still be the big attractor.
We've already taken a look at the exclusive launch line up of the PS4 which, although it features some strong titles and plenty of free-to-play appeal, we found to be a little lacking for such an important launch (although there are many big titles around the corner). Most of Sony's bigger franchises are missing out at a time when the PlayStation is riding high on exclusives. Killzone is the highest profile Sony title arriving with the unit, which gives the Xbox One a chance to capitalise with a more attractive line up of games. The question is, does it do so? Let's take a look.
Crimson Dragon
Kicking off the list is Crimson Dragon, a downloadable title that bears a strong resemblance to the Panzer Dragoon series (its from the same creator). This similarity is already giving the game some kudos from the gaming public, as the Panzer Dragoon series is well established as a classic.
It's been designed as an on rails Kinect shooter, but it'll also feature traditional gamepad controls, so those that don't like Kinect will still find it appealing. Visually impressive, it's a good start to the Xbox One's exclusives.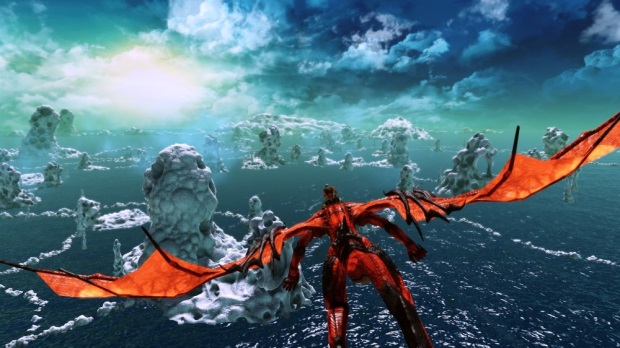 Dead Rising 3
Certainly one of the highest profile exclusives to grace the Xbox One's launch, Dead rising 3 from Capcom is a well-established zombie slasher, and its third incarnation is looking like the best yet.
It replaces the enclosed shopping mall setting with an open world, and ramps up the violence and freedom to unprecedented levels for the series. Vehicles will play a much bigger role, including customisation, and Kinect will grant more interaction, as zombies will be able to hear what's going on in your living room, and will react accordingly.
From a technical standpoint, such an impressive-looking open world title is a great way to demonstrate the power of a new consoles, and Capcom certainly knows how to get the most out of a machine's hardware, so Dead Rising 3 will surely be one of the best-selling exclusives on Xbox One.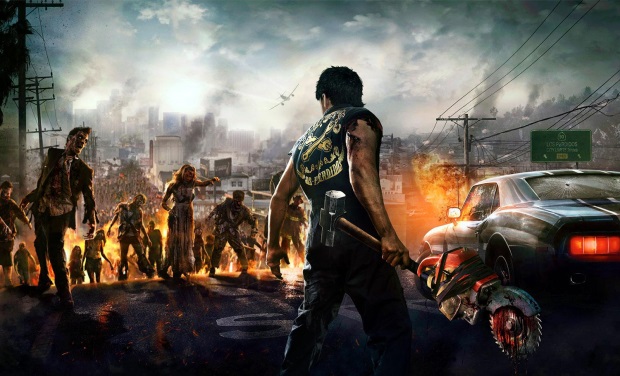 Fighter Within
Yes, it's a Kinect-only, make yourself look like a total tool while jumping around the room, fighting game, but Fighter Within looks like it could be a good showcase title for the new and improved Kinect hardware. And, at launch, it's important for Microsoft to really get across the benefits and power of the new motion control system. After all, the Xbox One revolves around it to a degree.
Ubisoft is no stranger to being the first company to attempt something new with hardware (such as Red Steel on the Wii), and although we don't think it's a title that'll make Kinect haters run for the shops, it looks intriguing, in a gimmicky sort of way.
Forza Motorsport 5
Arguably the most important launch exclusive on the Xbox One, Forza 5 will be a critical title for Microsoft. Racing games sell, a lot, and Forza is considered by many to be the superior driving sim on the market, even toppling the mighty Gran Turismo from its pedestal.
Forza 5 has been developed solely to make use of the Xbox One's powerful hardware, and it's already apparent that this is one of the best-looking racing titles we've ever seen. Add to that an interesting 'Drivatar' system, which creates racing AI based on gamers' racing styles and uploads them to the cloud to take part on other people's games, and you've got what could be a truly great racing classic, and a perfect launch title for any console.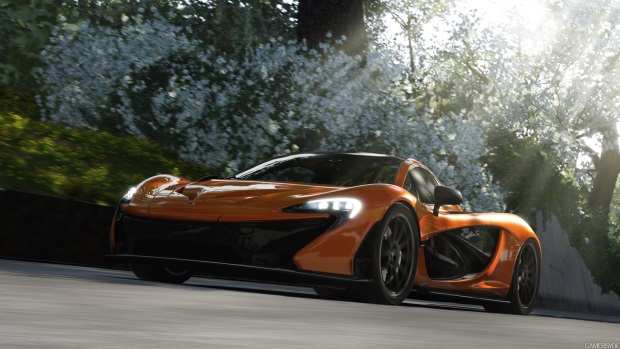 Killer Instinct
Microsoft's unravelling of the revival of Killer Instinct at E3 may not have generated the response the company would have hoped (the game's more of a niche subway classic amongst fighting fans than a mainstream big-hitter), but it's inclusion in the exclusive launch line up could be a very good thing for the new console.
A classic one-on-one fighter, the game is being released via XBLA as a free to play title with one character (Jago), with the option to purchase the remaining roster of fighters. Really, though, the 'free-to-play' badge should actually be replaced with 'demo', as giving one fighter away is nothing more than that, and charging $4.99 per fighter is pretty steep, whichever way you look at it.
Still, Killer Instinct has a loyal fan base, which could give the platform an advantage, and everyone likes a good, over-the-top combo-heavy fighter from time to time.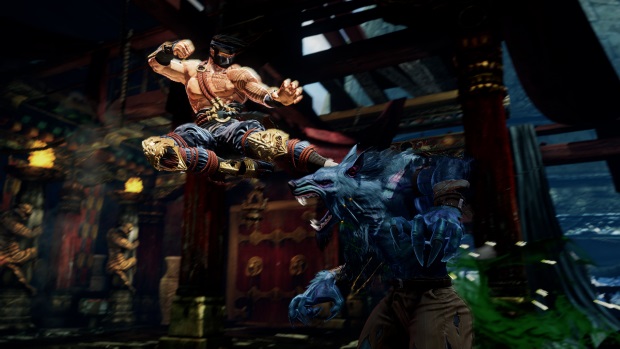 LocoCycle
This odd downloadable title from Twisted Pixel joins the launch exclusives, and features high-speed combat racing play. As a talking robotic motorcycle that, for some reason, drags its rider behind it, you have to chase down perps using an array of weapons and martial arts moves. Hmmm.
It's an odd one, and, to be honest, not the most appealing of the line up, but it still looks the part, and demonstrates Microsoft's intention of giving indie developers a bigger focus.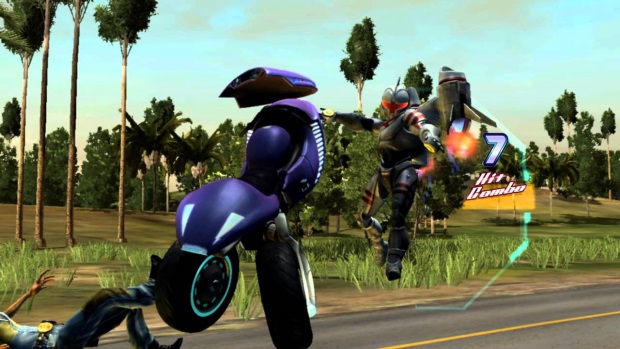 Peggle 2
The original Peggle is one of the most popular puzzlers ever released, and it sold very well indeed on the Xbox 360. Exclusive at launch (although this is a timed exclusive, so expect it to appear on other formats soon enough) Peggle 2 looks much like the first game in the series, but will obviously feature more levels and new power-ups. There'll also be customisation options for the Peggle Master characters.
It might not seem like a big deal, but bagging Peggle 2 as a lunch exclusive could be a good thing for the Xbox One. PopCap makes some damn fine puzzle titles that people play, a lot, and the Xbox One could capitalize on this.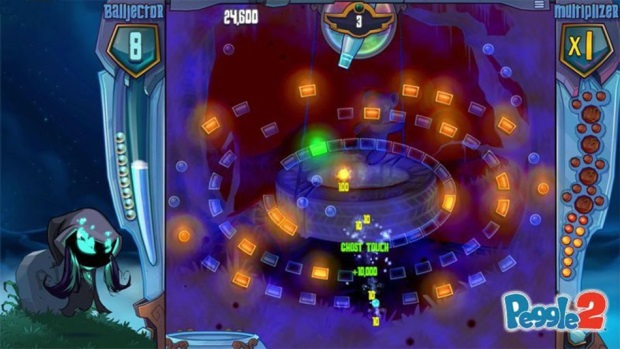 Powerstar Golf
As golf games go, Powerstar Golf looks like it could be a decent enough title, filled with quirky characters and special abilities, but for a console launch it's a little out of place, especially as most hardened golf fans would prefer something a little more complex and realistic.
Still, perhaps the main reason for the game's arrival a launch is the social element, which the title does embrace. As with the PS4, the Xbox One is going to place a major focus on social networking, and this could be an early example of how games will make use of it.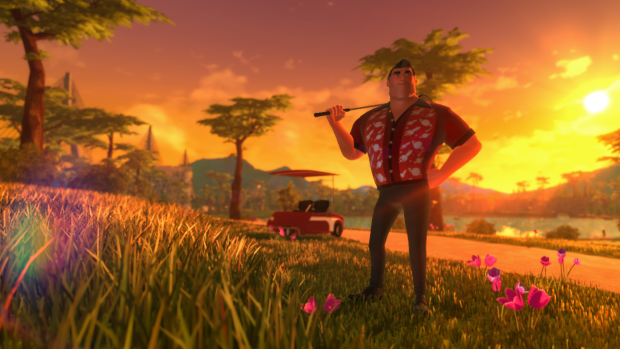 Ryse: Son of Rome
Microsoft is pushing Crytek's Ryse with gusto, and for good reason. If there's one developer who can create something to really show off your new console's hardware, it's Crytek, and Ryse is looking like a very impressive hack and slasher.
Taking place, surprisingly enough, in Rome, Ryse will feature ultra-violent combat, both on the battlefield and in the gladiatorial arena, and although it initially seemed to be a bit of a QTE-fest, it's looking more and more like it'll boast some great gameplay to match the stunning visuals. One to watch, that's for sure.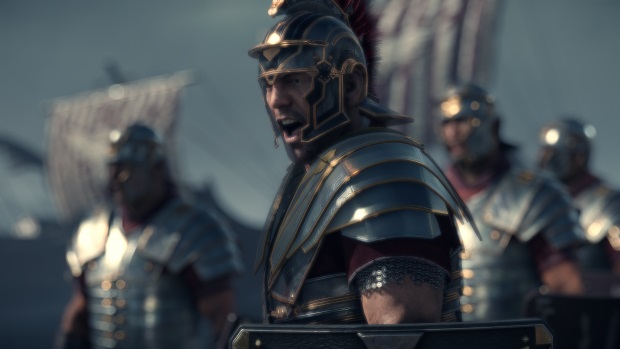 Zoo Tycon
This is another questionable inclusion for a launch exclusive, even if the Tycoon series is one of the most well-respected business sims around. Hardly a game to showcase the real capabilities of the Xbox One, it'll instead probably go down the social route, and it can't hurt to have some more sedate and cheerful entertainment to play when your new console arrives.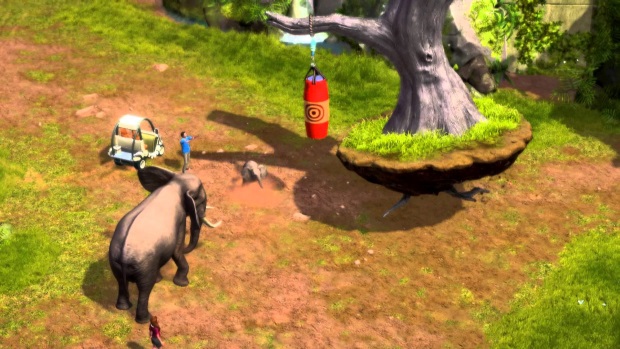 Zumba Fitness: World Party
The Wii kick-started the fitness video game trend with Wii Fit, and now there's a plethora of similar titles littering the market, with this Xbox One exclusive adding to the catalogue at launch.
Developed by Majesco, the next iteration of the popular Zumba series will be exclusive to the Xbox One at launch, but will arrive on other platforms, including the Xbox 360 and Wii U in October. It features over 40 new routines based in various dance styles from around the world and incorporates a new story mode to help you burn those calories and trim that waist.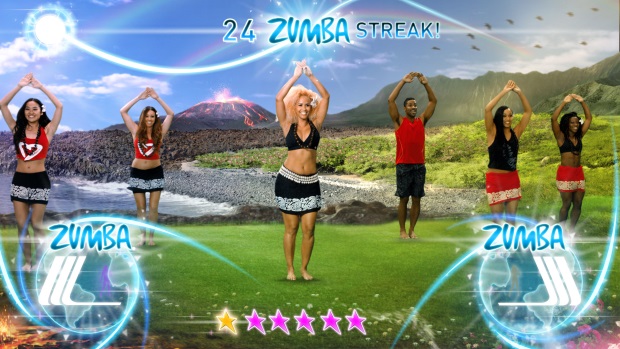 Overall
The Xbox One's line up of launch exclusives is certainly varied, and it contains something for most kinds of player. More importantly, it includes three major big name titles in the form of Ryse, Dead Rising, and Forza, and it has a smattering of casual and Kinect games for good measure. Is it a particularly strong line up, though? We'd say no, not really.
As with the PlayStation 4, the Xbox One is lacking some of the big names you'd expect Microsoft to roll out in order to give the console the best chance possible. Xbox flagship title, Halo is isn't around, nor are other crowd pleasers like Gears of War. Impressive upcoming titles like Project Spark, Titanfall and Quantum Break are not arriving until next year, and the launch line up doesn't make great use of the indie market.
It's by no means a bad selection of titles, and when it comes to retail releases, many would argue that Xbox One has the best line up of the two consoles, but what do we think here at Den of Geek?
The verdict
Choosing the better line up of the two next gen consoles is a very, very subjective thing, and for some people, even one of the games available for a console will be the decider, even if the rest don't appeal. However, there are elements of both line ups that can be separated.
It's true that the Xbox has the better selection of high profile titles. The PS4 has Killzone, which should be great, but Knack is a new, untested title, so we can't know for sure how it will fare. DriveClub is another new IP, and therefore another unknown quantity.
The Xbox One, on the other hand, has Dead Rising 3 and Forza, both already successful and anticipated titles. Add in Ryse, which comes from a talented developer of great games like Crysis, and you have a winning retail line up.
However, you then look at the digital market, and here the PS4 just blows the Xbox One away. The PS4 has Blacklight: Retribution, Warframe, Resogun, War Thunder, DC Universe Online and a free version of DriveClub (which is far more than a mere demo like Killer Instinct). And lets not forget, many of these titles are free-to-play, a feature sorely missing from the Xbox One launch line up.
The PS4 has more of a focus on multiplayer too, with many of the above titles being aimed at online multiplayer, and the heavy social interaction of the unit's interface will surely make the most of this fact.
It's a hard decision, and a very close call as both line ups have strong switch, but we'd have to go for the PS4 overall, as it not only gives us more for free, but includes a better selection of online titles and some great-looking indie gems. Still, it may yet be too close to call…