News
The current state of PlayStation 4 launch exclusives
Has Sony's PS4 got the exclusive games to pull in the punters at launch? We take a look...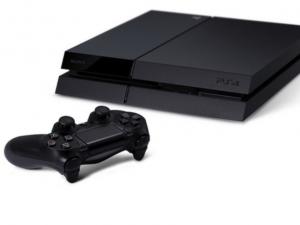 The next gen console war is well and truly raging, and has been for a while now. Initially all about the consoles themselves and the various policies enforced by each company, the differences between Microsoft and Sony's decisions leading up to launch have now evened out, leaving the important element, the games, at center stage.
Although we won't know for sure which is the better console technically until they've been out for a while, and a good few comparable games have been released, it's been suggested that the two units are quite evenly matched under the hood, and this means that the real advantage one can have over the other are the games, particularly exclusives.
Cross-platform titles will make up the bulk of the gaming library for both the Xbox One and PS4, and comparing how these perform will be an easy way to gauge each unit's capabilities. However, although it's desirable to have the machine that handles cross platform development better (such as the Xbox 360, which few would argue was the best in this department in the current generation), many gamers would agree that one of the major reasons for choosing a specific platform is for the exclusives.
Not available on any other format (often, not counting the PC), such exclusives have the power to attract punters in droves, and that elusive 'killer app' is the holy grail a console manufacturer always looks out for. Mario, Zelda and Samus are usually Nintendo's go to guys for such tasks, and Sonic famously thrust the Mega Drive into a huge success. But what about Sony and Microsoft's new generation? Taking third party giants like Watch Dogs, Assassin's Creed IV and Call of Duty out of the equation due to them being available on all platforms, what are the exclusives for the units at launch, and which line up offers the best titles? We're going to look at both line ups separately, beginning with the PlayStation 4. We'll look at the games known to be exclusive launch titles, and give our opinion on the best line up. So, lets get started with the PS4.
Blacklight: Retribution
Also available on the PC, the free-to-play Blacklight: Retribution is a strong offering, boasting high levels of customisability and solid competitive sci-fi FPS action. The fact that it's a free-to-play title means that it's instantly going to appeal to those on a budget who may not be able to buy other games with the system.
FPS titles are always big hitters when it comes to sales, and having solid exclusives is of major importances, especially at launch. Sony has a couple up its sleeve alongside Blacklight, and although Halo is always going to be a dangerous foe when it comes to pulling in the FPS crowd, the PS4 does have some muscle in this regard, and Blacklight is part of that.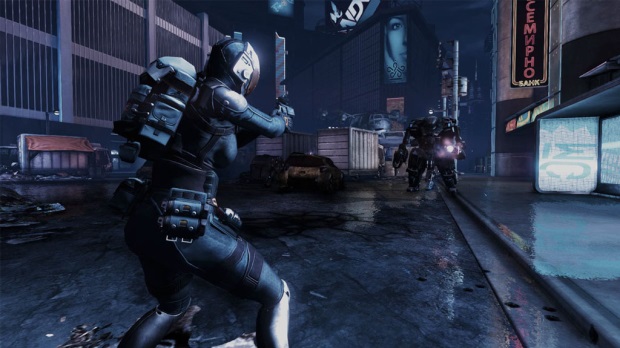 DC Universe Online
Already popular on the PS3, the free-to-play DC-themed MMO gives the PS4's appeal two major boosts. One, it's an MMO, which the Xbox One currently seems to lack, and two, it requires no PS Plus subscription to play. This unrestricted online play coupled with the allure of the DC license is sure to be a big hit with the masses. What's more, if you're an existing player, you can transition seamlessly to the new platform.
DriveClub
A definite crowd pleaser for any launch line up is a good racing title, and DriveClub looks like it's going to tick all of those boxes. True, it's going to face some seriously stiff competition from Forza, but until Gran Turismo does the rounds on Sony's new console, DriveClub will have to fit the bill.
Coming from Evolution Studios, of MotorStorm fame, it stands a very good chance, boasting some great visuals, a promising fusion of arcade and sim play and a very heavy focus on social interaction, one of the key switch of the PS4's ethos.
What's more, DriveClub will also be offered to all PS4 owners in a free, limited version of the game that includes a limited selection of cars and tracks. Again, this free-to-play option will endear the PS4 to those on a budget, and DriveClub will be an unusually polished F2P title, being produced as a full, commercial title alongside the free version.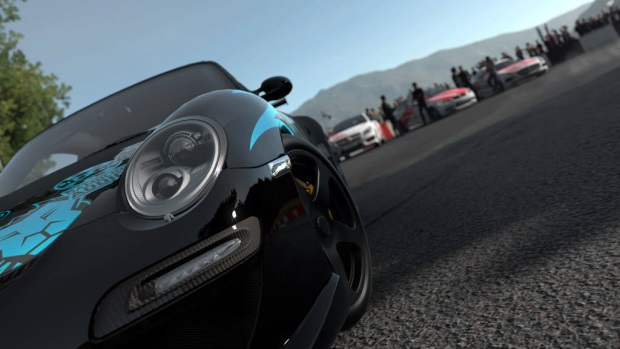 Killzone: Shadow Fall
Arguably the big one when it comes to the PS4's exclusive launch line up, Killzone: Shadow Fall has a good portion of Sony's hopes riding on it. It's basically Sony's answer to Halo, and it's already established itself as a gritty, visually stunning FPS with a strong single-player and multiplayer pedigree.
Shadow Fall will no doubt continue this legacy, and with Halo not showing up at the Xbox One's launch, and Titanfall not due until 2014, it has its best chance yet of pulling in the FPS crowd early on. Sony loyalists may beg to differ, but the series has yet to really match Halo pound for pound, especially in the online arena, but we'll have to see how Shadow Fall fares. One thing's for sure, it's one of the most attractive exclusives on either platform at the moment.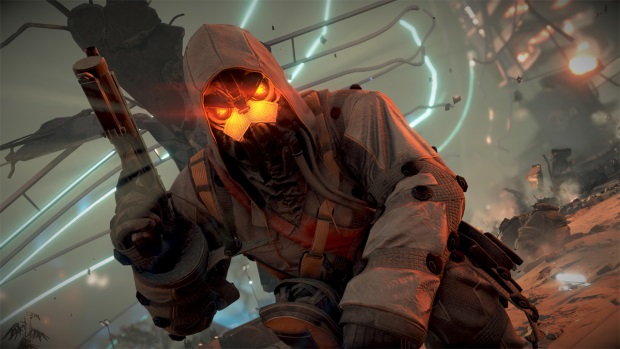 Knack
The other commercial big hitter of Sony's launch line up, Knack is a new IP that features a golem made up of thousands of graphic hardware-challenging tiny bits and pieces. Able to change his shape and gain new abilities, Knack is a gaming hero designed to show off the hardware's processing capabilities. 3D platformers also go hand-in-hand with console launches and exclusivity, and this makes Knack an intriguing prospect, in the upcoming launch window war.
Sony has a very succesful track record in the genre that Knack resides, with strong existing series like Ratchet and Clank, Jack and Daxter and Crash Bandicoot, so we expect Knack to easily follow suit.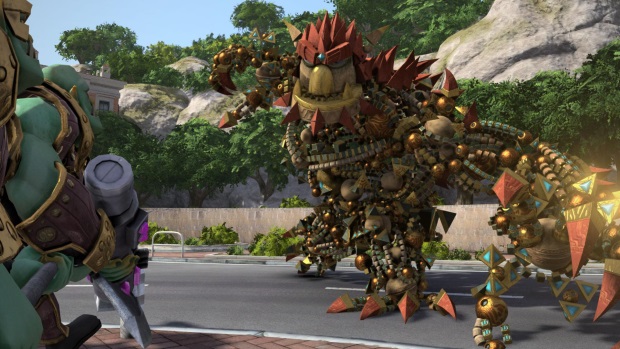 Resogun
Developed by Super Stardust HD creator, Housemarque, Resogun is a game some are saying is the most attractive of the PS4 launch line up. It's an old-school Defender-style shooter that mixes impressive voxel visuals with a rotating game world to produce an eye-melting display of pyrotechnic destruction. It looks stunning, and it'll also be available to PS Plus subscribers for free on launch.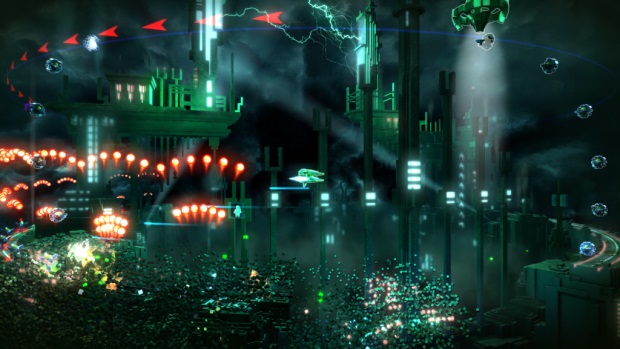 Tiny Brains
A quirky co-op puzzler that features four super-powered lab animals, Tiny Brains is an interesting indie brain teaser that boasts a great art style and a strong social element that aims to bring strangers together to cooperate as a team.
Communication is the key element in this game, and if you're going to progress, you'll need to talk you your pal players to solves each challenge presented to you. Again, as with many games arriving on the PS4, this emphasises the console's social features.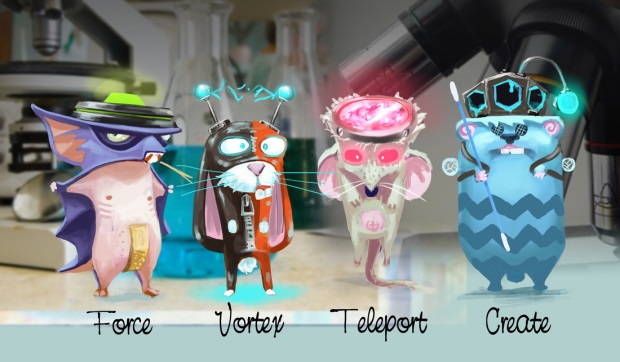 Warframe
Another free-to-play title, and another online FPS for the platform, Warframe is already established on the PC, and when the PS4 arrives, it'll be available on launch.
Warframe features next-gen co-operative and competitive online play with plenty of customisation and weapon creation tools. Clan support is a big focus, with customisable 'dojos', and there are elements of MMO included, such as AI pets, rare weapons mods and monthly content updates.
War Thunder
Yes, it's yet another free-to-play title, meaning even PS4 owners who don't buy any games with their units will certainly have plenty to hammer away at while they save up for other releases. War Thunder is, for all intents and purposes, a similar title to the hugely popular World of Tanks, except that it encompasses more unit types, including naval and air vehicles.
Massive battlefields and huge online multiplayer conflicts are the name of the day here, and the PS4 will get the exclusive console outing (it's also out on PC and Mac, and is currently in open beta).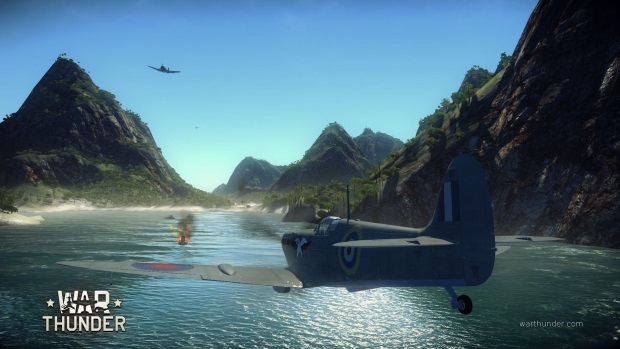 Overall
To say that the PlayStation 4's launch line up is underwhelming isn't that much of an exaggeration. While it has some undeniably impressive games on show, along with a healthy showing of free-to-play and indie-developed options, there's a distinct lack of Sony stalwarts like God of War, Little Big Planet, Uncharted and so on. With the unit going head-to-head with the Xbox One, we expected more to be honest.
Some big franchises are coming next year, such as Infamous: Second Son, and other big releases like The Order: 1886 and Daylight will also arrive eventually, but when it comes to actual exclusive launch titles, the PS4 is nowhere near as impressive as we'd have hoped.
With the PS3 enjoying such a strong couple of years, this is both a surprise and to be expected. In one way, Sony has played its cards beefing up the PS3 with excellent titles such as The Last Of Us and God of War: Ascension, leaving little left for the PS4 launch window, but as much as we appreciate the continuing support for the PS3, it's a shame that there are no bigger launch titles for the PS4, and with so much riding on the launch sales, it would make sense for Sony to really pull out the big guns.
Sony is clearly confident on the power of its new console, so much so it's wiling to provide a selection of free games alongside the usual commercial titles, and this is a good thing. With actual console and game bundles still to be officially revealed in most regions, knowing that your new console will have games available for no extra cost will be a big factor in any decision, and here Sony has done a great job, even if the actual retail titles are lacking. But, we still have to look at the Xbox One launch line up before we decide which console wins the launch line up argument, so stay tuned…