News
The Call of Duty Movie May Have Found Its Director
Stefano Sollima may be in talks to direct the long-awaited adaptation.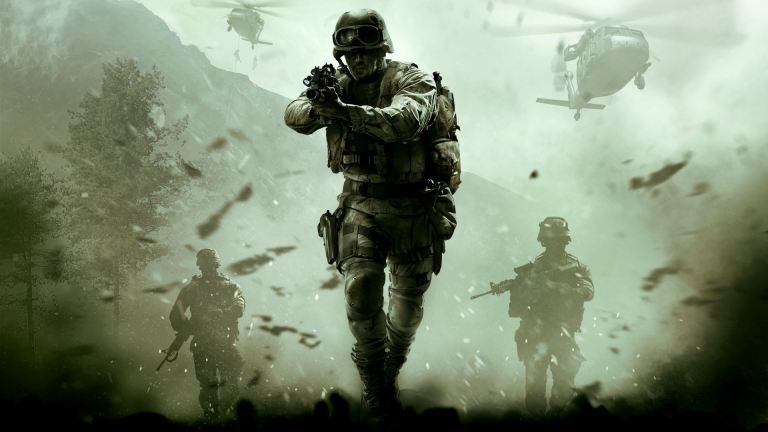 Variety is reporting that Stefano Sollima, director of Sicario 2: Solado, is in talks to direct the planned film adaptation of the Call of Duty franchise. 
Multiple sources have reportedly informed Variety that Activision Blizzard Studios – the film and television division of Activision Blizzard – are currently negotiating with Sollima in the hopes that he will sign-on to the project. However, no representative from Activision Blizzard Studios will confirm that the studio is in negotiations with the director at this time. 
Aside from Sicario 2 – which is expected to release on June 29th – Sollima has mostly worked as a television director on series like Gomorrah, Romanzo Criminale, and Crimes. His filmography includes the crime epic Suburra and the police story A.C.A.B. He's known as a capable noir and crime director who is perhaps trying to use the publicity of Sicario 2 to reach a wider audience. 
Of course, that's nothing compared to the possible reach of a blockbuster adaptation of the Call of Duty franchise. The adaptation of that massively popular franchise has long been considered one of the most prized projects out there in terms of films based on video games. The world of Call of Duty is versatile enough to lend itself to a variety of possible film projects. 
What we do know about the Call of Duty adaptation is that Blizzard Activision presidents Stacey Sher and Nick van Dyk are producing the film alongside Activision Blizzard's Bobby Kotick. Snowden writer Kieran Fitzgerald has reportedly developed a script for the project that Sollima will develop if he agrees to direct. 
Details regarding the film itself are unfortunately few and far between at the moment. Vague reports indicate that Activision Blizzard has an interest in potentially developing a film universe designed around the Call of Duty franchise. Much like how the Call of Duty franchise explores various eras of combat and occasionally uses familiar faces, it seems that some within the company hope that films based on the franchise can lead to a similar expanded universe.