News
The big games of 2010: Split/Second
Harry starts a look at the big gaming titles on the way over the coming year, starting with racer Split/Second...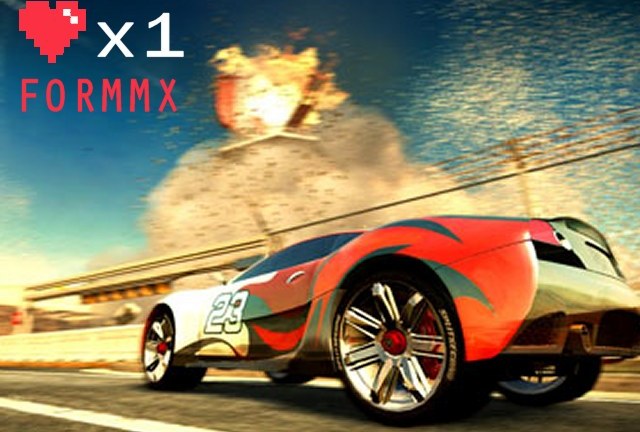 The Game
If you look at it objectively, Mario Kart caused a schism in videogame racers: it split the genre in two. On one side the cartoony 'fun' games and on the other the po faced, straight down the line 'simulations'. That divide has only got bigger as time has gone on. Technophiles have their Forzas and their Gran Turismo 5s (or they will do in about a million years) and the cas-players have their Sonic and Sega All Stars Racing.
But what if a game could mix the two disparate threads? What if a developer could deliver a game with all the real world polish the next gen can offer, alongside the arcade style additions and flourishes we expect from less realistic fare? Oh, they have, and it's called Split/Second.
Black Rock Studios, the people behind last year's excellent Pure, return with a game with all the blockbuster clout of that title, mixed with multiple emergent routes and game changing special 'attacks'. Allow me to explain…
At certain points in the race, you can trigger events on the track that fundamentally alter the way the race will pan out. In one airport level you can bring planes crashing down, set off explosions, and engage in all manner of other sorts of rampant destruction which change the routes you can take.
Some events drop bombs and barrels on enemies and there's speed boosts thrown in for good measure as well. It's exactly the sort of chimera that racers have been waiting for, a collision of styles that, if handled well, could offer the sort of excitement, thrills and laugh out loud crashes that Forza could never even dream of. Chuck in competitive multi player, a raft of tracks that add new and different attacks and terrain deformations, and you're looking at the sort of experience that can draw in fans of both kinds of tarmac junkies.
Why You Should Be Excited
2009 has seen the release of some excellent racers: Dirt 2, Forza 3, Need For Speed Shift, and all of them have focused on bringing the realism of throwing a super car around a track into your living room. Split/Second is different. Split/Second is mental. Its mixture of graphical flash, intense racing and bombastic blockbuster set pieces make it different enough to set it apart from the pack. There's an aesthetic that courses through Split/Second, an identifying visual that is evident in every screen shot and every video that's released. It has its own style, its own cocky swagger, and a confidence in its own abilities.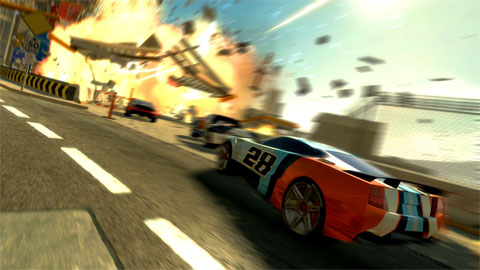 In a world where videogames are often bogged down with realistic blood splatter and excruciatingly detailed body work, it's good to find a title that doesn't take itself too seriously. For all the pretensions the medium has to be accepted as art, games still need to be fun. Digital entertainment can inspire a multitude of reactions, but the simple popcorn-fuelled joy of well realised explosions and pulse pounding, pedal to the metal racing should never be overlooked.
Split/Second could be the sleeper hit of the first part of 2010, a game that's set to take an awful lot of people by surprise. It has set out its stall with the bombast of a roller coaster dotted with caches of explosives and petrol, and if it can keep up that hectic pace, in multiplayer and single player, then it's looking good.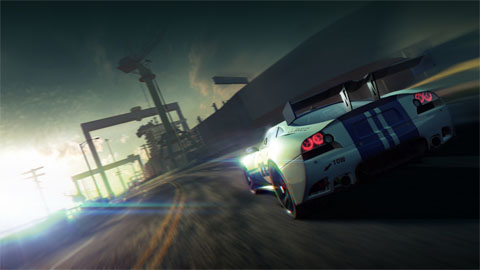 There are concerns, and only time will tell how fresh the scenery destruction will be the hundredth time you're racing a circuit. Gimmick or not, though, Split/Second is backed up by the strength of its convictions and those convictions are all concentrated firmly on fun.
Split/Second is out in March 2010.