Features
The best films about videogames
So just what are the most worthwhile movies about videogames? Megan provides her pick of the best...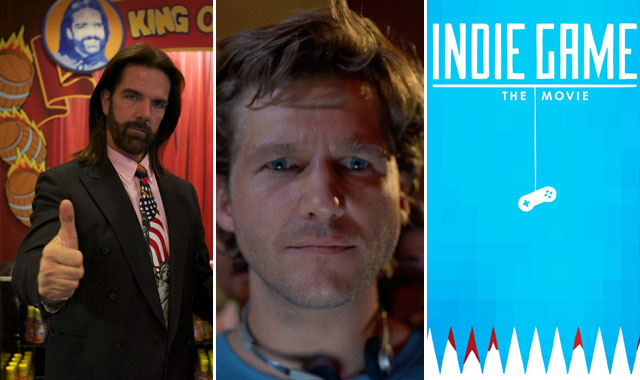 Whether it's a documentary about the development of indie games, or a film about fighting your way out of a digital world, there is a definite spot in the market for movies about videogames. Here are just five of the best out there. Let the games begin. Note that the following may contain mild spoilers.
6. Scott Pilgrim Vs The World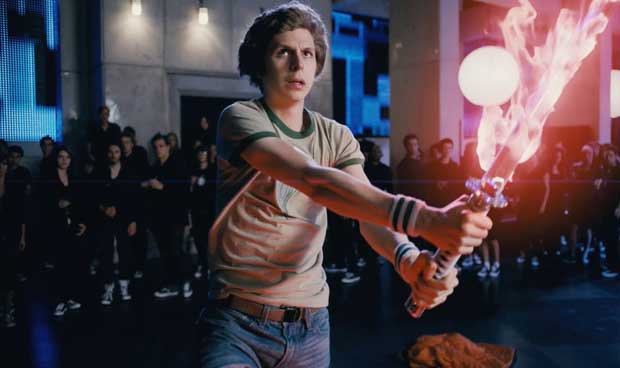 It can be argued that Scott Pilgrim is a film about videogames, with its numerous references to classic gaming and its quest-like storyline. From Scott's band being named after an explosive Super Mario enemy to trademark fighting moves from Street Fighter, Scott Pilgrim is the ultimate film for a fan of geeky references. Without being specifically about one game, it serves as a celebration of the best parts of gaming throughout history.
Scott's task is to win over the girl of his dreams, Ramona Flowers, by defeating her seven evil ex-boyfriends (and girlfriend) whilst also attempting to win a Battle of the Bands competition with his band, Sex Bob-Omb. During this journey he encounters an array of characters, locations and experiences, with their inspiration drawn from every corner of the gaming world. From the very start, the music from The Legend Of Zelda: A Link To The Past can be heard, setting the audience up for the kind of world they're about to be drawn into.
The comic books on which the film is based are chock-filled with even more references to classic and contemporary videogames, but also other aspects of geek culture. Whatever your gaming preferences, there will be a reference in Scott Pilgrim to take you back to the good old days.
5. WarGames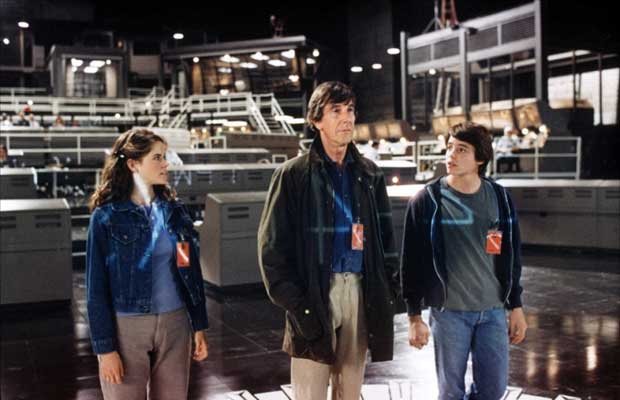 "The only winning move is not to play." Phrases like this resonate through the film, serving more as a message about the ridiculousness of warfare, in this case nuclear, than about videogames.
Its stars, Matthew Broderick and Ally Sheedy (bringing together two of the greatest 80s teen movies before they were even made), play two teenagers unknowingly starting a nuclear war simulation by hacking a major game developer's main computer in order to play a new game. How they confused planning a nuclear war with playing a videogame, we don't know. All we know is that it made a damn good film.
The success of WarGames resulted in a videogame actually being made for 8-bit computers based on it, the aim being to stop nuclear war by using tanks, submarines and weapons instead before reaching Defcon 1. We're not sure if this sounds fun or not, but it definitely shows the influence the movie subsequently had.
Reluctant to mention the 2008 direct-to-video sequel, we should probably just to highlight the original's popularity. WarGames: The Dead Code was directed by Stuart Gillard, otherwise known as the director of episodes of 90210, One Tree Hill and Charmed (as well as Disney's RocketMan in 1997), and centres around a teenage boy who steals money from his neighbour's account, uses it to gamble online to get money for a chess trip and somehow accidentally gets targeted as a terrorist. Honestly, the original wasn't too believable, but this takes it to a whole new level.
Let's just pretend that never happened.
4. Tron: Legacy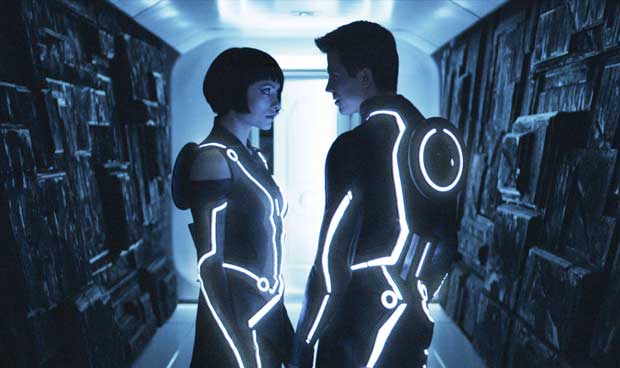 In 2008 at Comic-Con International, a teaser trailer was shown for the film an entire generation had been waiting for for nearly three decades. As grids and a character dressed in a light-suit appeared on the screen, excited murmurs began to grow. As the character leapt into the air, a light-cycle appearing before him. The noise grew to screams. Tron: Legacy (or as it was called at the time, TR2N) was in production.
The sequel to the cult classic Tron (see below), released 28 years earlier, Tron: Legacy featured the past protagonist's son finding his father trapped inside the system he had previously created (The Grid) when hacking into the computer at Flynn's Arcade. The movie, like the original, created a 'digital frontier', setting itself inside the computer and forcing the characters to take part in games to regain their freedom.
One of the most spectacular things about Tron: Legacy is its soundtrack. There's something basic about how Daft Punk and videogames go together so well, with the duo being fascinated by the original movie for their entire lives. The music they created for the soundtrack was incredibly popular with fans after the release of the film; it even started being used in videogame trailers and, most noticeably, played in recent Virgin Money adverts.
Concerning the uncredited role of Cillian Murphy as the son of original antagonist Dillinger in this film, it is heavily hinted that another film will be made. With Sam and Quorra in the real world, and Flynn assumed dead, what will happen next?
In the words of Roger Ebert concerning the original and sequel, "Both films, made so many years apart, can fairly lay claim to being state of the art."
3. Tron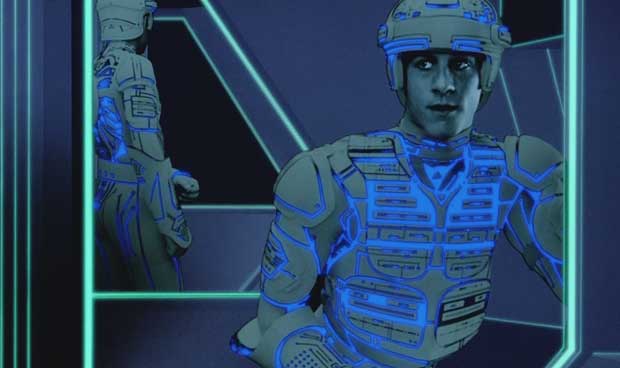 The original 1982 Tron movie featured a young Jeff Bridges hacking into a computer and entering its mainframe. Tron introduced the ideas of light-cycle races and identity discs as weapons which 'programs' would use as they took part in tournaments against one another. These ideas would again feature heavily in the 2010 sequel, Tron: Legacy.
The film wasn't massively successful at the box office, and was acclaimed more for how ground-breaking it was in showing the potential of computer-generated imagery than its storytelling. However, it was this groundbreaking imagery which disqualified the film for a special effects Oscar, with the Academy believing that using computers for a movie was cheating. The film may not have got the reception it deserved then, but it is definitely considered a cult classic by today's generation of film fanatics.
After Tron was released, videogames were created based on the light-cycle races featured in the film, which were placed alongside Donkey Kong and Space Invaders in arcades.
It's a must-see for those interested in seeing how computer imagery has changed over the past few decades.
2. The King Of Kong: Fistful Of Quarters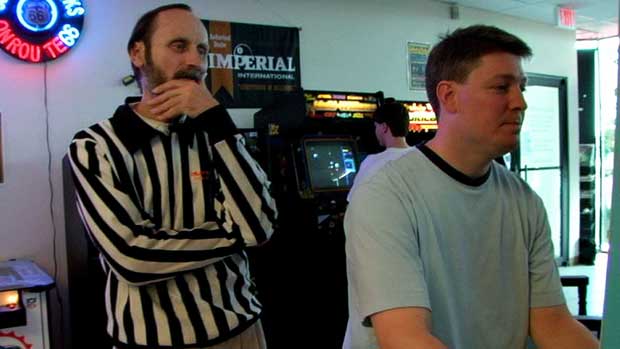 The King Of Kong

is a nostalgia-filled trip into the world of arcade games and the reigning high score champions that rule over the arcades as kings. The documentary focuses mainly on the competition between a newcomer hero, Steve Wiebe (science teacher, father and husband) and the reigning Donkey Kong champion, Billy Mitchell (king of hot sauce, as well as Kong).
The movie holds an 83 per cent rating on Metacritic, placing it alongside some of the greatest documentary films of all time. It's strangely enthralling for a movie that details purely the fight for the world record high score in Donkey Kong, but when it gets to the end and Mitchell hasn't appeared for the showdown organised by Wiebe, you find yourself feeling as let-down as Steve looks.
There is a melancholic feel to The King Of Kong for anyone who spent the 80s as a child playing on arcade machines, spending every last penny in their pocket. These men would have been heroes to them then, and they could still feel like heroes to them now after watching this masterpiece.
1. Indie Game: The Movie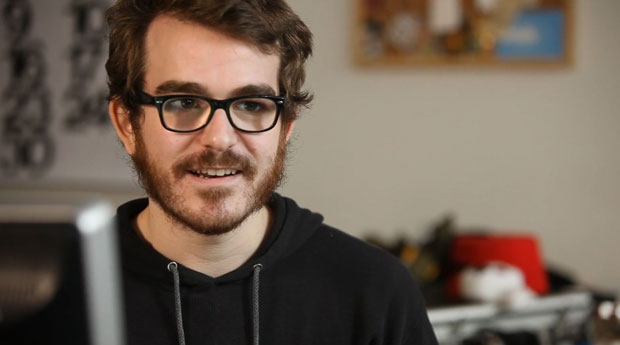 Sundance Film Festival winner Indie Game: The Movie details the development of three indie games, following the experiences of their designers and programmers. The first game is Super Meat Boy, a distinctive, quirky platformer which plays intelligently with the way humans think, forcing players to work through it using trial and error.
The second is Fez, with its slow but worthwhile five years of development. Released earlier this year, it is described by its creator Phil Fish as a "stop and smell the flowers" kind of game, which plays out like walking through a cubist painting.
The final game is Braid, created by Jonathan Blow, which has ended up being one of the most successful indie games of all time.
The documentary fluctuates quickly between the highs and lows of the development – primarily of the first two games, while using the third as an example of the success they are trying to achieve. At moments, the movie provides a massive lump in the throat, with memories of childhood gaming, overwhelming familial support (namely Team Meats' grandmother and her wonderful faith in his future success) and bouts of disappointment over things as big as Super Meat Boy not being released on time on Xbox Live, to a fluke in the Facebook 'like' counter for Fez's trailer.
Indie Game: The Movie is a heart-wrenching tale, but shows the raw emotion and vulnerability of the creators in such a beautiful way it motivates others to create their own games and pursue their own dreams. This movie is definitely one of the best about videogames yet made.
Fez was released in April this year. Braid's creator Jonathan Blow is releasing his next game The Witness later in 2012. Super Meat Boy sales figures hit one million copies this January.
Challenger approaching: a new foe has appeared!
Minecraft: The Story Of Mojang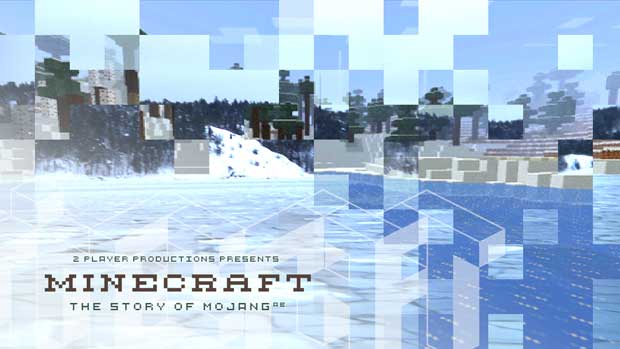 2 Player Productions have set out to create a feature-length documentary about the cultural phenomenon that is Markus Persson's Minecraft. Markus, or as he is better known, Notch, founded his company Mojang in late 2010 in order to release the MMO, which gained international popularity at a startling rate.
The Story Of Mojang, having only a few months ago nearly doubled its funding goal on Kickstarter, aims to tell the creation story of this marvel, alongside interviews with Notch himself, as well as lead designer and developer Jens 'Jeb' Bergensten. A 20-minute short of this film can be found on Gametrailers, a short that was originally meant to be the film in its entirety, but as the makers neared its completion, they realised there was a whole lot more to be said.
If this plays out anything like Indie Game, with the same amount of emotion captured and the even balance between positives and negatives, it is sure to be one of the most interesting, most anticipated game documentaries yet created. Watch this space.
Minecraft: The Story Of Mojang is due for release this summer.
We should also give a tip of the hat to The Last Starfighter, which we've covered before on the site here. Less of a tip of the hat to Gamer…
Follow our Twitter feed for faster news and bad jokes right here. And be our Facebook chum here.