News
The Awesome Adventures of Captain Spirit: Life is Strange Prequel Revealed at E3 2018
The Awesome Adventures of Captain Spirit is a superhero spin-off of the Life is Strange universe.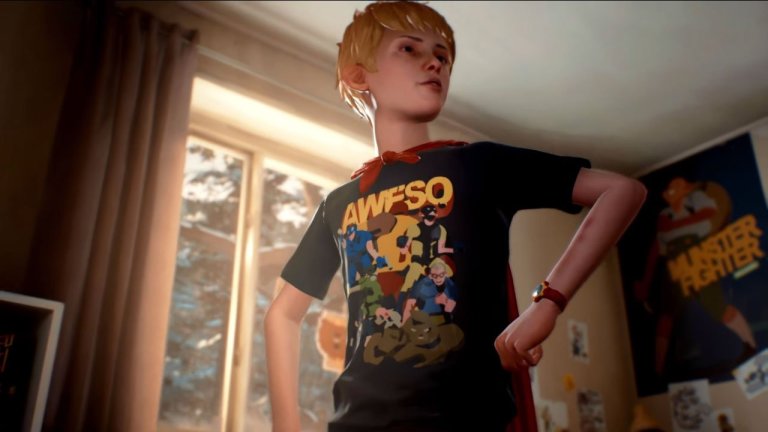 Life is Strange 2 is getting a surprising prequel called The Awesome Adventures of Captain Spirit. 
Captain Spirit is set in the same universe of the Life is Strange series, but it is being billed as a standalone story. The game follows a 10-year-old boy named Chris who lives in Beaver Creek, Oregon with this father. Chris is obsessed with superheroes, and he's determined to turn an otherwise ordinary Saturday into a grand comic book adventure. Along the way, players will have to make decisions related to maturely using the day to do things like help their dad or continue playing outside. 
It sounds simple, but we're willing to bet that there's more to this story than developer Dontnod is ready to reveal at this time. Those who have played early demos of the game have already reported that subplots like Chris' dad's supposed alcoholism create complications that players will need to navigate. 
Of course, there is an element of this title that plays out like a more traditional superhero experience. Granted, the imagination of our protagonist is responsible for many of the game's supervillains – a water heater becomes a dangerous foe in this universe – but that doesn't mean that you won't participate in a few childhood adventures along the way if you choose to do so. 
As for the game's exact relation to Life is Strange, Captain Spirit takes place "down the road" from the Life is Strange series and will reportedly offer a glimpse into some of the things that are going on in the upcoming sequel. Again, though, it doesn't sound like the game is going to be spoiling any finer plot points for those who wish to go into that game fresh. 
The Awesome Adventures of Captain Spirit is set to release for Xbox One, PlayStation 4, and PC on June 26th. It will be a free download available to everyone.