Features
The 18 Indie Games You Need to Play in 2017
Big ideas sometimes come in small packages, as with the 18 indie video games we're most looking forward to in 2017.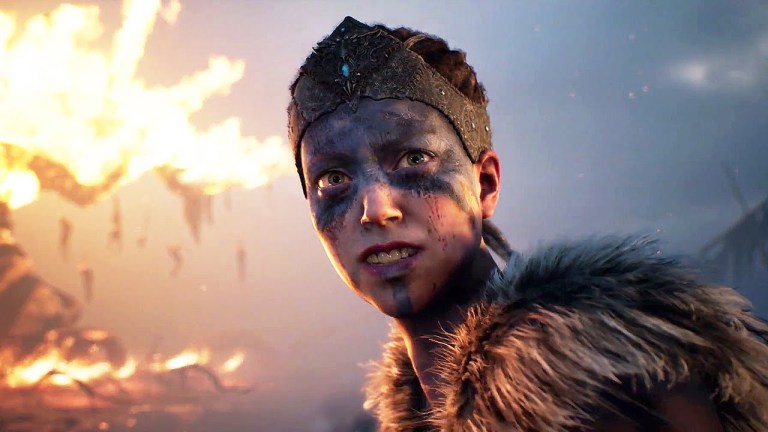 While they might be small in size, indie games often contain very big ideas – and even better yet, new experiences. These new experiences sometimes come in the shape of new combat systems or innovative storytelling. Other times, it's a fun combination of retro graphics and modern, fast-paced gameplay. Or perhaps it's diverse characters or difficulty/cooperative settings that keep us on our toes.
Indie developers create games that aren't afraid to take risks and wander off the beaten path. Games like Stardew Valley, Hyper Light Drifter, Darkest Dungeon, Enter the Gungeon, No Man's Sky, and Firewatch make headlines because they offer something new in an industry that so often busies itself with more of the same.
And this year is looking to amp up the indie scene and bring us more than a couple of unforgettable indie experiences. Listed in alphabetical order, here's our list of 18 indie games you need to check out in 2017:
AER
2017 | Forgotten Key | XBO, PS4, PC | Official Site
AER is an exploration-driven adventure game with cel shade graphics and gorgeous environments. Players control a girl who can turn into a bird, as she discovers the various secrets of the islands she visits. Exploration makes up much AER's gameplay, and the story unfolds as players uncover more of the world's mysteries.
Below
2017 | Capybara Games | XBO, PC | Official Site
Below is a top-down adventure game that involves exploring the depths of an island's randomly-generated environments and "brutal but fair" combat that punishes failure and rewards patience. This is one of those indies inspired by the difficulty of action games like Dark Souls, with an minimalist art style that should grab the attention of even the most casual gamer.
Cuphead
2017 | Studio MDHR | XBO, PC | Official Site
Cuphead is a unique and long-awaited 2D side-scroller/platformer that's inspired both by 1930s era cartoons and difficult platformers like the original Mega Man games. Originally, the game was supposed to only feature boss battles, but since then it's been completely redone to include platforming levels. This is the main reason the game's had such a long development period. With any luck, we'll finally get to play it this year.
DESYNC
Feb. 28 | The Foregone Syndicate | PC | Official Site
If you've hungered for a FPS that isn't afraid to diverge a bit from the usual dark, blood-filled corridors that make up most shooters, you'll be happy to know that DESYNC is something different. DESYNC offers intense FPS gameplay that rewards players who creatively utilize attack combos/sequences and are versatile with the game's array of weapons. 
Finding Paradise
Summer 2017 | Freebird Games | PC | Official Site
Finding Paradise is the continuation of To the Moon, a gem of an indie game that tells the story of two doctors who traverse through a dying man's memories in an attempt to fulfill his final wish. The sequel picks up right where the first game ended and promises fantastic storytelling, a charming, pixelated atmosphere, and an emotionally-rich soundtrack.
Hellblade: Senua's Sacrifice
2017 | Ninja Theory | PS4, PC | Official Site
Developed by the team who created Heavenly Sword and helped bring Devil May Cry to life, Hellblade: Senua's Sacrifice has been labeled a "AAA independent production." This essentially implies that this small team is hoping to do big things with its moody action game.
The game itself is a hack-and-slash with gorgeous graphics and a Celtic protagonist who struggles with mental illness that manifests itself in the form of dangerous hallucinations. It's a fascinating concept, and I hope the team does it justice.
InnerSpace
Fall 2017 | PolyKnight Games | PC | Official Site
If you've ever wanted to fly an aircraft through a world of inverted physics, InnerSpace has a pilot's license ready for you. Set in a world of beautiful pastel colors, bubble-encased worlds, and gravity that pulls outward instead of inward, this game allows you to explore to your heart's content while on an agile little aircraft.
Katana Zero
2017 | Askiisoft | PC | Official Site
Katana Zero is a fast-paced 2D samurai action platformer. The gameplay looks to be very much in the style of old-school arcade games from the 80s and 90s and features environments that are dark, noir-inspired, and tinged with a neon glow that's reminiscent of 80s action movies. We're getting a Ninja Gaiden meets Hotline Miami vibe with this one, and that's not a bad thing.
Little Nightmares
April 28 | Tarsier Studios | XBO, PS4, PC | Official Site
Little Nightmares is a single-player puzzle-platformer that's equal parts whimsical and terrifying. You play as a young girl who's trying to escape an underwater prison/resort of sorts and must dodge all sorts of horrifying creatures (including an odd-looking chef with a butcher knife) on her way to freedom. Graphically, Little Nightmares takes on a unique style that's both dark and vibrant at the same time. The result is eye-catching.
Overland
2017 | Finji | PC | Official Site
Overland is a 3D survival tactics game kind of in the same vein of all-time classic The Oregon Trail. Players control a band of survivors who are making their way through a ruined North American landscape and must scavenge for fuel, weapons, and other supplies and decide how the supplies are best used and when.
Tactical decision-making will similarly play a role as players help their heroes fight against wild creatures. Combat in Overland is randomly generated, grid-based, and strategic in nature.
Paradise Never
2017 | Kitty Lambda Games | PC | Official Site
Paradise Never is an action RPG set in a time loop of sorts in a fictional kingdom that's under a revolution. Every time you die, you'll return to the first day of the revolution. This allows you to make different choices and befriend different NPCs. Decision making's a big part of this game, naturally, and you'll have to find the right mix of violent and non-violent options to make your way through successfully.
Perception
TBA | The Deep End Games | XBO, PS4, PC | Official Site
Perception is being developed by a few veterans from games like BioShock, BioShock Infinite, and Dead Space. It's a first-person narrative horror game in which the main character views the world using echolocation. Everything you see, essentially, is created by what you hear. The resulting visual style is amazing, and should be the perfect environment for a spine-tingling story.
Pyre
2017 | Supergiant Games | PS4, PC | Official Site
If you haven't had the pleasure of playing either of Supergiant's other two indie hits, Bastion and Transistor, go do that now. After that, you'll be just as excited for Pyre as we are. Pyre features the same bold art style of its predecessors, but in a cooperative party-based RPG. The game also boasts a colorful cast of characters.
RiME
2017 | Tequila Works | XBO, PS4, Switch, PC | Official Site
RiME is a single-player adventure game featuring gorgeous graphics that look like they come straight out of a watercolor painting, challenging puzzles, and a storyline involving a young, shipwrecked boy who must decipher the secrets of a mysterious island. Kind of sounds like Myst, doesn't it? Either way, RiME looks to be a sure winner.
Ruiner
2017 | Reikon Games | PC | Official Site
Care for some cyberpunk with your shoot-'em-up action? Ruiner is a dark, bloody action shooter set in the year 2091. Based off a cyberpunk anime, Ruiner is attempting to strike an interesting balance between grim action gameplay and a story-driven experience. Let's hope the premise delivers.
Strafe
March 28 | Pixel Titans | PS4, PC | Official Site
Remember your favorite first-person shooter from the 90s? Take that game and up the ante a notch. This is the game Strafe is hoping to be. Strafe is a first-person shooter with pixelated graphics and plenty of blood and guts. It also features a randomized level design, which should keep you blasting past hordes of monsters for days to come.
Strafe had a successful Kickstarter mostly thanks to a hilarious campaign video parodying video game commercials from the 90s. Take a look at the game's site, too. This is fun video game marketing at its finest.
Tacoma
Spring 2017 | Fullbright | XBO, PC | Official Site
Tacoma is the next game made by Fullbright, the small studio that brought us Gone Home ,one of our all-time favorite indie games due to the way it told a driving, emotional story through exploration. Tacoma is on the same wavelength, with a focus on storytelling through exploration, but this time the player is on a lunar space station in a zero-gravity environment. The discovery of augmented reality also seems to play a role.
Yooka-Laylee
April 11 | Playtonic Games | XBO, PS4, PC | Official Site
Remember Banjo-Kazooie? Many of the designers behind that series as well as the Donkey Kong Country games are releasing a new 3D platformer that's sort of a spiritual successor to Banjo-Kazooie. Funded on Kickstarter back in 2015 with over 80,000 backers, Yooka-Layelee is looking to make a big stomp in the almost-forgotten genre, as its colorful duo of heroes conquers challenging terrain, enemies, puzzles, and more in a cartoon-colored world that's straight of our childhoods.
Laura Hardgrave is a freelance contributor.