News
Thanos Added to Super Smash Bros Ultimate by Fans
Modders have spliced the Mad Titan into Super Smash Bros Ultimate, and you can see him in action right here.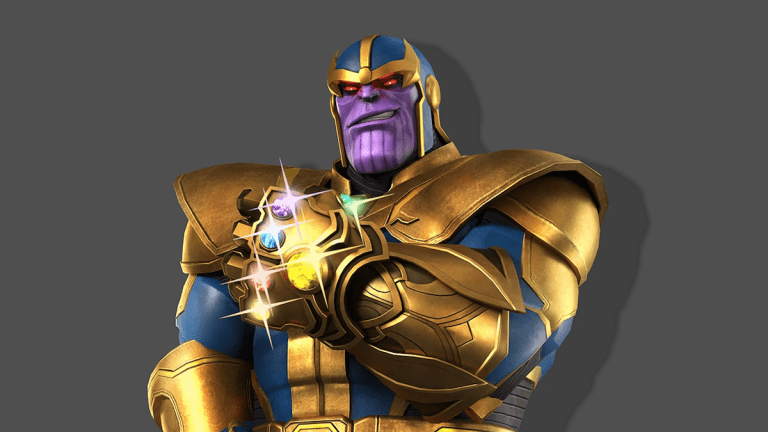 Thanos has been modded into Super Smash Bros Ultimate, with fans working together to splice the Mad Titan into the beloved Nintendo Switch game. Who wouldn't want to see Josh Brolin's big purple baddie from Avengers: Infinity War and Avengers: Endgame going toe to toe with Italian plumbers, cute creatures and other Nintendo characters?
The character of Thanos was originally created by Jim Starlin and Mike Friedrich in the 1970s, but the recent appearances of this Infinity Stone-obsessed menace in the Marvel Cinematic Universe have propelled him to a whole new level of stardom. Thanos is now a part of the pop-culture furniture, of course, so fans are starting to use him in their fun projects like this mod.
This 'Thanos in Smash Bros mod' was made by a Twitter user named Demonslayerx8, who used a Thanos skin that was created by a 3D artist named Kuro Kairaku. The mod essentially replaces the game's pre-existing Ganondorf sprite with the new Thanos skin. As you can see in this video from a YouTuber called BeardBear, replacing an iconic Zelda villain with the MCU big bad worked out really well.
Looks fun, doesn't it? And isn't it uncanny how well Ganondorf's movements match up with Thanos' general personality and fighting style? We also like the grey Thanos variant – that was a nice touch.
If you'd like to have a go with this mod, it can be downloaded from Game Banana at this link. Until such a time has Marvel lets Nintendo use their characters in Smash, this is the closest you can get.