News
Tetris Effect: New PSVR Game From Creator of Rez
Tetris Effect showcases the trippy side of Tetris.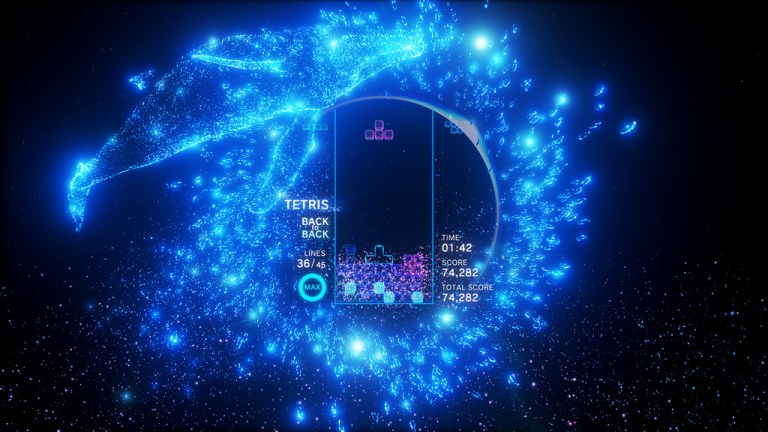 Rez creator Tetsuya Mizuguchi and studio Enhance Games are developing a new PSVR compatible Tetris game called Tetris Effect. 
The details regarding this project are still being pieced together – get it…Tetris? – but based on what we know so far, we can tell you that Tetris Effect will feature 30 levels that will be easily identifiable by unique music tracks and individual visual styles. Furthermore, this game will let players utilize a "Zone" system that actually lets you stop time in order to analyze and escape potentially dangerous moments. If you're not into the idea of some fancy new Tetris title (*spits on the ground in protest*) then you'll be happy to know that Tetris Effect will also feature classic modes like Marathon, Sprint, and Ultra. 
While it appears that the preferred way to play this game will be via the PSVR device, Tetris Effect can be played on traditional display and even features 4K support for PS4 Pro. 
Sony has not yet revealed the exact release date for this title, but it is currently set to be released sometime before the end of the year. 
If you're not familiar with the works of Tetsuya Mizuguchi, then you're probably wondering what the big deal about a new Tetris game is. Well, first off, Mizuguchi happens to have worked on some of the absolute best puzzle games released since Tetris. He served as producer for puzzle games like Meteos and Lumines and has also worked on music-driven titles like Space Channel 5 and Rez. 
The point here is that Mizuguchi is a well-established creator of inventive and colorful games buoyed by addictive gameplay and phenomenal soundtracks. In other words, he's pretty much the exact person you'd want developing a new Tetris game for VR devices and the 4K era.