News
Temtem Wants to be an Unofficial Pokemon MMO
Temtem wants to be the very best...copyright friendly take on the Pokemon concept.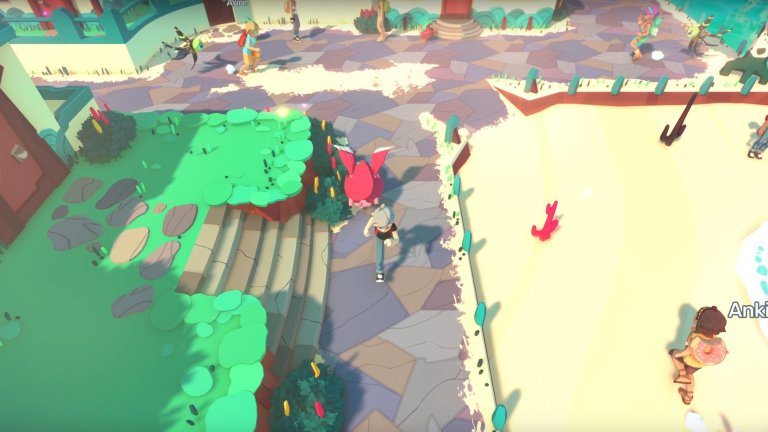 Are you so desperate to play a Pokemon MMO that you're willing to deal with a few generic placeholders? Then Temtem might be the game for you. 
Alright, let's get this out of the way now: Temtem is just about the biggest Pokemon knock-off that we've ever seen, and that covers a lot of intellectual property ground. In it, players are required to tame teams of Temtem (stop laughing) in order to build the perfect roster and defeat eight dojo leaders (dude, we said to stop laughing). Battles against other Temtems (which we're pretty sure is an Australian chocolate snack) are partially decided by the elemental advantages and disadvantages of your team of Temtems. Just be sure to watch out for the nefarious Clan Belosto that is trying to steal Temtems and use them for malicious means. 
Ok, now that we've established that Temtem is about as shameless of a Pokemon rip-off as could possibly exist, let's talk about why this idea is actually pretty cool. 
First off, Temtem's status as an MMO means that you're wandering the game's world with many other trainers also competing to be the very best (like no one…err…though they could ever be). Along with battling each other, players will be able to participate in a fully-fledged RPG story campaign and build their very own house. The entire game can also be played alongside a friend, which is pretty handy when you consider that most of the game's battles follow a 2v2 format. 
Furthermore, Temtem will improve many lingering issues with Pokemon, such as the game's annoyingly random battle elements, the simplicity of its elemental rock/paper/scissors battles, of course, the fact that Pokemon games, unfortunately, don't allow for much multiplayer interaction. To their credit, the team behind the game isn't trying to hide the fact that this is just a Pokemon knock-off, but are instead celebrating the fact that they have the chance to make the Pokemon game they've always dreamed of.