News
Telltale's The Walking Dead Season 1 Coming to Nintendo Switch
The infamous first season of Telltale's The Walking Dead has a new home.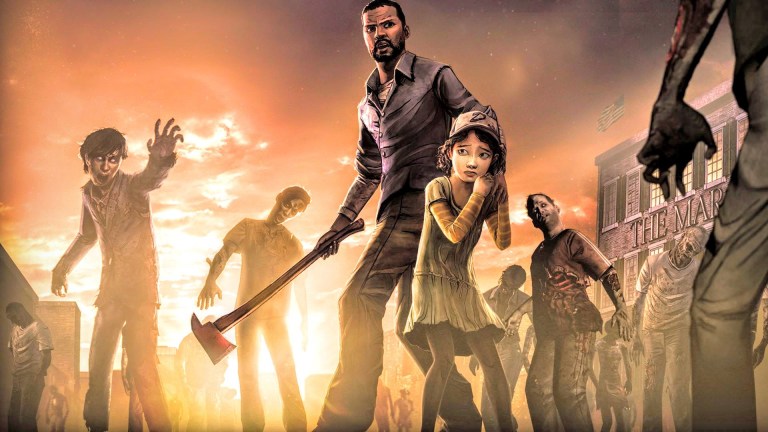 The Walking Dead's first season is coming to Nintendo Switch. 
As you might expect, this re-release will feature all five episodes of Telltale's The Walking Dead's inaugural season. That means that you can relive the story of a convict named Lee whose journey to prison is interrupted by the zombie apocalypse. Freed from his fate, he soon meets a young girl named Clementine whose parents are missing. Together, they embark upon a journey of loss, discovery, and survival. 
Famous for its difficult decisions and emotional story moments, the first season of Telltale's The Walking Dead was the recipient of quite a few Game of the Year awards when it was released in 2012. It's a story that is worth re-experiencing if you haven't played it since the season's release and a story that is certainly worth experiencing for the first time. 
This Switch version of the season will also contain the excellent Walking Dead: 400 Days DLC. This DLC follows the short stories of several survivors and serves as a kind of anthology take on the Telltale formula. Both 400 Days and the First Season are ported from the recently released Walking Dead Series Collection, which means that they will boast enhanced visuals and performance upgrades. 
Currently, the Nintendo Switch version of The Walking Dead's First Season is expected to release on August 28th. You'll be able to download it on that day for $24.99. Telltale plans on releasing seasons 2 and 3 of The Walking Dead at a later date. 
If you're more interested in the continuing adventures of Clementine and crew, Remember that the first episode of The Walking Dead's Final Season is out now and that the series will end on December 18th with the release of the series final episode, "Take Us Back." 
Matthew Byrd is a staff writer for Den of Geek. He spends most of his days trying to pitch deep-dive analytical pieces about Killer Klowns From Outer Space to an increasingly perturbed series of editors. You can read more of his work here or find him on Twitter at @SilverTuna014. 
Read the latest Den of Geek Special Edition Magazine Here!