News
Telltale's The Walking Dead: Hilarious Alternate Season One Ending
Telltale's closure inspired one of The Walking Dead's designers to reveal a terrific alternate ending.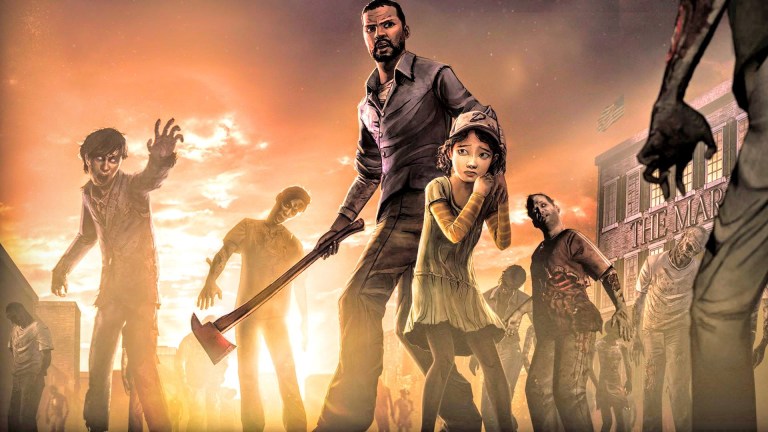 Jake Rodkin, former project lead on The Walking Dead and director of Firewatch, has shared an incredibly strange ending for The Walking Dead's first season that he refers to as the game's "alternate ending."
"Alternate" is certainly one way to describe it. So far as most people can tell, this was an ending constructed by the Walking Dead team largely for the purposes of their own amusement. There's almost no chance that anyone involved with the development of this game ever thought that it would ever see the light of day outside of some blooper reel included with a special edition release of the game. 
However, we're certainly glad that it did see the light of day. The sequence in question doesn't seem to serve as the actual ending of The Walking Dead's first season, but it instead replaces the sequence towards the end of the first season which sees Lee work his way through a horde of zombies in order to reach Clementine. The original version of that sequence was a gut-wrenching emotional push that was amplified by the knowledge of Lee's impending fate. 
This version of that sequence is just a glorious piece of absurdity. It sees Lee engage in an exaggerated takedown of a zombie horde before donning the severed head of a zombie and dancing his way through the zombies that remain. He then jumps on the hood of a car and watches it flip high into the sky. None of it makes any sense whatsoever, but it does an oddly good job of capturing the creativity of the team that worked on The Walking Dead's first season. 
In that sense, it's also a somewhat tragic reminder of the talent that Telltale let walk, the studio's refusal to creatively grow over time, the mistreatment of the employees they did manage to bring on-board, and the company's executives refusal to recognize that their walls were built by creative minds. All of that contributed to the studio's eventual closure. 
Oh well…it's a funny ending. 
Matthew Byrd is a staff writer for Den of Geek. He spends most of his days trying to pitch deep-dive analytical pieces about Killer Klowns From Outer Space to an increasingly perturbed series of editors. You can read more of his work here or find him on Twitter at @SilverTuna014.