News
Telltale Releasing Complete Collection of The Walking Dead
The complete adventures of Clementine and friends will release before the end of the year.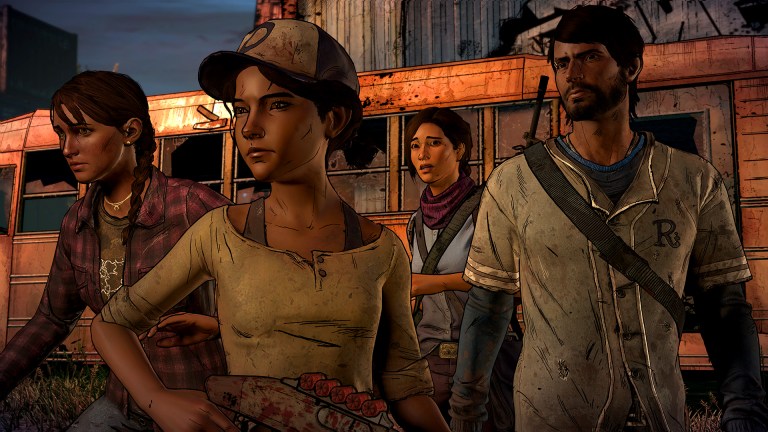 The first three seasons of Telltale's The Walking Dead and all associated side stories are being compiled into a complete collection set to release on December 5th for PlayStation 4 and Xbox One. 
Here is the reveal trailer for the upcoming collection:
The total contents of this collection include Telltale's The Walking Dead: Season One, Telltale's The Walking Dead: Season Two, Telltale's The Walking Dead: A New Frontier, 400 Days, and the three-part Michonne miniseries. 400 Days was a spin-off DLC release for the first season that told the stories of a small band of survivors. Think of it as a video game version of a horror anthology. Michonne, meanwhile, actually helps explain what happened to Michonne between issues #126 and #139 of The Walking Dead comic series. 
As for seasons one through three of The Walking Dead, these are the games that most fans of the Telltale series are probably familiar with. Season one is the critically acclaimed 2012 release that tells the story of a man named Lee and a girl named Clementine who forge a father/daughter bond in the midst of the zombie apocalypse. Season two of series focuses on Clementine who must find learn to trust – or not trust – various new survivors. Season three (also known as A New Frontier) still stars Clementine, but introduces a man named Javier who is just trying to save his family.
This release is intended as a primer for the upcoming fourth season for Telltale's The Walking Dead. That fourth – and possibly final – season is scheduled for release sometime in 2018. Telltale has also announced that the series' next season will be partially penned by Rogue One: A Star Wars Story and Book of Eli writer, Gary Whitta. Previously, Whitta oversaw the narrative development of Telltale's The Walking Dead: Season One. 

Read the latest Den of Geek Special Edition Magazine right here!