News
Telltale Games Lays Off 25% of Its Employees
The adventure game studio prepares for a drastic restructuring.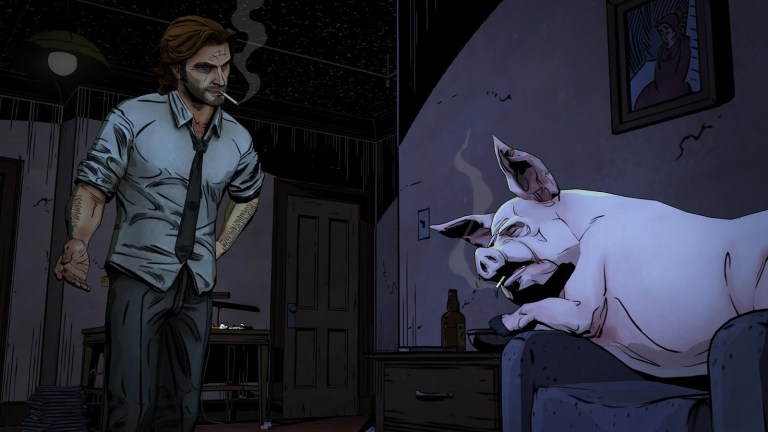 Telltale Games has announced that they have decided to lay off 25% of their staff. It's believed that number represents about 90 Telltale games employees. 
"Our industry has shifted in tremendous ways over the past few years," said Telltale CEO Pete Hawley in a statement. "The realities of the environment we face moving forward demand we evolve, as well, reorienting our organization with a focus on delivering fewer, better games with a smaller team."
Telltale also stated that "The decision is designed to make the company, a leader in player-driven narrative games, more competitive as a developer and publisher of groundbreaking story-driven gaming experiences with an emphasis on high quality in the years ahead." There was an additional statement about Telltale's desire to move to "more proven technologies that will fast-track innovation in its core products." That suggests the company might actually abandon their long-standing technological engine. 
Hawley concluded by saying "I'd like to express our respect for all the contributions that these incredibly talented artists, storytellers and more have made to this company and that this decision is in no way a reflection on the quality or dedication of their work."
The company noted that these recent layoffs should not affect the scheduled release of any previously announced Telltale games. That specifically includes Minecraft: Story Mode, Guardians of the Galaxy, and The Walking Dead. It also presumably extends to The Wolf Among Us: Season Two.
This news is heartbreaking for fans of the company and all those affected by the recent decision. If there is a silver lining to be found in this news, it is in Telltale's statements regarding a change of focus and a potential change of process. The company's recent efforts have been solid, but somewhat unenthusiastic compared to some of the studio's earlier efforts. 
With any luck, this decision will help ensure the productive future of the company and perhaps even one day lead to them growing again when business flourishes once more.