News
Former Telltale Employees Form New Studio Focused on Adventure Games
AdHoc Studio looks to advance the work of Telltale Games.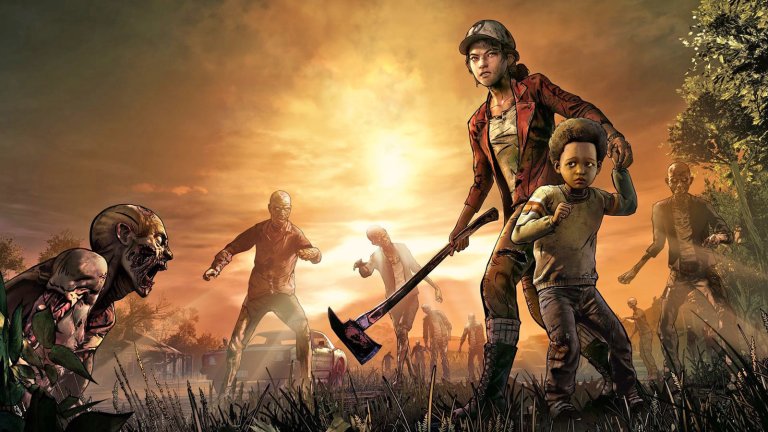 A team of former Telltale employees has started a new studio that will focus on modern-day adventure games. 
AdHoc Studio is a new venture from four members of the now-shuttered Telltale Games. While their experience with the developer of titles like The Wolf Among Us and The Walking Dead has taught them to appreciate the modern adventure game genre, it has also left them with an understanding of the things that Telltale did wrong. That's especially true of Telltale's hesitation to take any risks with their game design and technology. 
"Having to pitch something that ultimately fifty people need to understand and approve means a lot of the more adventurous or risky ideas often die early on for a bunch of different reasons," said AdHoc's Dennis Lenart in an interview with Variety. "We liked the idea that if it was just the four of us, we'd be able to more confidently wade into unfamiliar water."
While the team may be confident, they're also well aware that they are starting a potentially risky new venture at a time when streaming media like Netflix has turned time into the commodity that binds all entertainment. However, the team believes that things like Netflix's Bandersnatch have actually revealed that there's a larger market for the kind of projects they've envisioned than some might think. 
"[Bandersnatch] seems to have scratched an itch that people didn't quite know that they had," says AdHoc COO, Nick Herman. "That's really exciting, and what we want to do is to make clear that live-action interactive isn't a novelty, it's unexplored territory that can be both creatively and commercially viable. For that we're really excited about what we're doing, and who we're working with and that's a hint at a project that we'll have more to say about in the near future."
While live-action titles are one possibility that the team seems enthusiastic about, they also indicate that their ultimate goal is to offer compelling interactive stories
"Luckily we've had the good fortune of working on titles that are cited as exceptions to the rule," aid AdHoc CEO, Michael Choung. "Games are just really difficult to make, and more often than not devs end up having to prioritize in ways that aren't conducive to great narrative. For us, the narrative is the game. Just that small difference in priority should yield interesting results."
Matthew Byrd is a staff writer for Den of Geek. He spends most of his days trying to pitch deep-dive analytical pieces about Killer Klowns From Outer Space to an increasingly perturbed series of editors. You can read more of his work here or find him on Twitter at @SilverTuna014.