News
Tell Me Why: Release Date and Trailer
The studio behind Life is Strange returns with a fascinating project called Tell Me Why.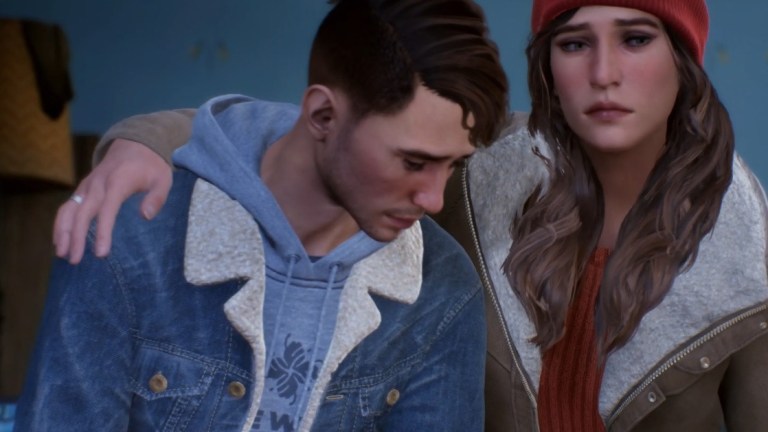 DONTNOD Entertainment (developers of Life is Strange and Vampyr) has announced that their next game will be an Xbox and PC exclusive called Tell Me Why.
Tell Me Why focuses on twins Tyler and Alyson Ronan as they navigate a small town in Alaska in order to unravel the mysteries of their past. The nature of those mysteries remains…err…mysterious, but the game's description hints that some of them will revolve around the pair's "loving but troubled childhood."
Gameplay-wise, the hook of this adventure seems to be a Rashomon-esque storytelling device that sees players witness slightly different interpretations of events in the pair's past. Players will need to choose which version of events to believe, which will not only affect the course of the game's narrative but may also impact the nature of the twins' relationship.
DONTNOD also says that they've worked closely with "Microsoft and the LGBTQ media advocacy organization GLAAD" in order to more accurately portray Tyler: a transgender character. DONTNOD hopes that this effort "raises the bar for future LGBTQ inclusion in gaming." Furthermore, they state that they've heard complaints about the scattered release dates of previous episodic adventures and intend to release all of Tell Me Why across a much shorter time period. 
People wondered which direction DONTNOD would go after Vampyr turned out to be a somewhat controversial action/adventure experience, and this announcement seems to make it clear that they are going back to the narrative-based adventure style of game design seen in Life is Strange. Given the success of that series and its spin-offs, we're optimistic that Tell Me Why will benefit from the studio's considerable experience. 
Tell Me Why is expected to be released for Xbox One and PC via Steam and the Microsoft Store sometime during the summer of 2020. 
Matthew Byrd is a staff writer for Den of Geek. He spends most of his days trying to pitch deep-dive analytical pieces about Killer Klowns From Outer Space to an increasingly perturbed series of editors. You can read more of his work here or find him on Twitter at @SilverTuna014.