News
Tekken 7: Season 3 Trailer Introduces Leroy Smith
Returning character Zafina, newcomer Leroy Smith, and more will be released in the upcoming Tekken 7 season 3 pass.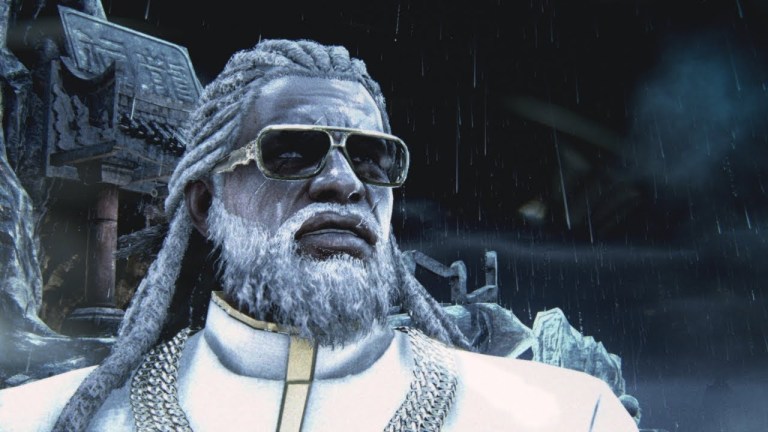 When it comes to the Evolution Championship Series, Tekken 7 is the ultimate success story. It made its Evo debut in 2015, even though it was only really available in Japanese arcades and it was only out for a couple months. It didn't get a home release for another two years and after two waves of DLC, Tekken 7 is the only returning game at Evo 2019 to increase the amount of competitors! Which is good, because for my money, it's the most watchable fighting game thriving these days.
On Sunday, series producer Katsuhiro Harada appeared on stage to release a new trailer for Bandai-Namco's crown jewel. Starting in September and moving into spring of 2020, we're going to be getting a third season of Tekken 7 goodness.
First off, everybody in the game will be getting additional moves to liven them up a bit. As shown in the trailer, Akuma will even be able to better combo into his Raging Demon super.
We're going to get four characters, a new feature, and a new stage. Considering the last character and stage are coming out in the spring, I'd put money on it being a guest fighter bundle.
The trailer shows off the returning Zafina and newcomer Leroy Smith. Zafina was an enigmatic, mystic guide character who tied into Tekken 6's storyline, mainly in relation to its freakishly-big final boss Azazel. In this redesign, she apparently has been infected by Azazel's power in the sense that her hand becomes like his and even lashes out on its own.
Then there's Leroy Smith, half-explained in a wall of text about how his family was wiped out in New York City 50 years ago and now he's back to get revenge. He's possibly blind and shown as capable of taking down Law and Lei at the same time, while able to handily defeat Feng Wei, who Bandai-Namco tends to treat as one of the series' most unstoppable warriors.
It should be noted that Evo had some video involving Solid Snake that was apparently a joke thing meant for the live audience, but they accidentally played it at a bad time. Namely, immediately after the loser finals ended. Then they shut it off within a couple seconds, causing many to think that they jumped the gun on a reveal trailer about Solid Snake being in Tekken 7. Or perhaps Snake setting up a new character for Super Smash Brothers Ultimate.
In the end, it was a big pile of nothing that killed some morale and even made Snake voice actor David Hayter annoyed. Ah well.
read more: The Strange History of Tekken Comics
Look for Zafina and Leroy to be released next month. Hopefully we get news on the other new stuff sooner than later.
Gavin Jasper writes for Den of Geek and kind of wants Slayer from Guilty Gear to be a future DLC candidate. Read more of his articles here and follow him on Twitter @Gavin4L
Read and download the Den of Geek SDCC 2019 Special Edition Magazine right here!