News
Tekken 7: Lee Chaolan's Here and He's Excellent
The flamboyant thorn in Heihachi Mishima's side will be making his return to flip, kick, and flipkick. Check out the trailer.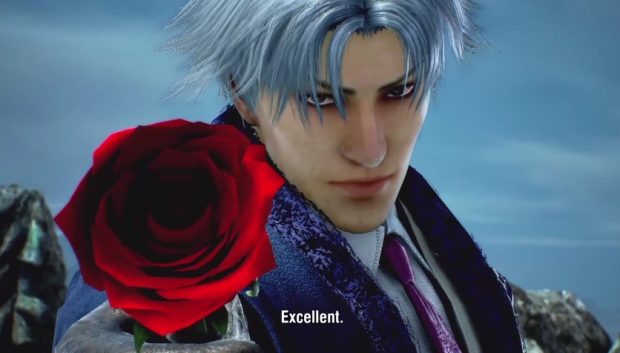 Funny thing about the Tekken games is that there are so many iconic characters who show up from game to game that it's hard to keep track of which major names have yet to appear in new installments. When Tekken 7: Fated Retribution was announced as including Nina Williams, I hadn't even noticed that she wasn't in the earlier version of the game despite Nina being one of the most popular female characters in the series.
I get a similar reaction today as Bandai Namco's released a new Tekken 7 trailer showing off Lee Chaolan and his alter ego Violet. Which is kind of insane, since Lee is basically my favorite character.
Lee and Violet's Excellent Adventure began in the first Tekken, way back in 1994. With the main storyline revolving around Kazuya Mishima rising up to take down his evil father Heihachi, Lee was introduced as a hurdle for the man we thought was our hero. Lee was Heihachi's adopted son, mainly raised as a way to troll Kazuya, though in reality, Heihachi had no love for the boy. Kazuya defeated Lee and Heihachi, threw Heihachi off a cliff, and then took over his criminal organization because Kazuya's actually just as evil as his father.
Lee worked under Kazuya for a bit until Heihachi returned and regained the reins of his organization. Lee was cast out and spent decades working in robotics. He created a new identity as Violet, mainly to keep Heihachi off his back. He entered the King of Iron Fist 4 tournament to show off his new invention, Combot, an android able to copy complete fighting styles.
Since then, he's regularly been about foiling the plans of his adopted family while helping out their enemies. His in-game endings are usually based on getting elaborate and explosive revenge on the Mishimas.